Star Wars: Battlefront Beta: 5 Things You Need to Know
Star Wars: Battlefront Beta Details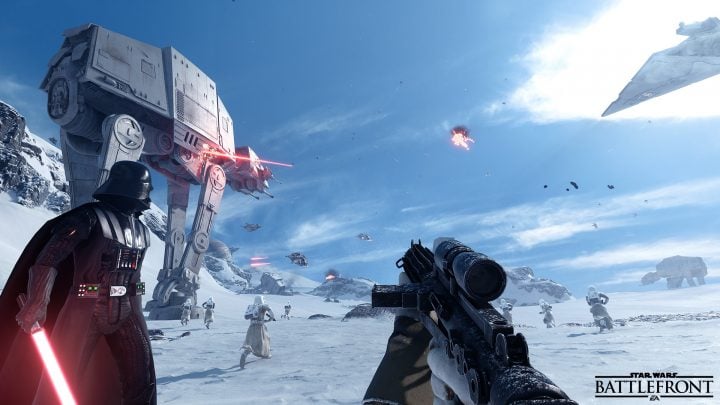 The Star Wars: Battlefront beta is available on PS4, Xbox One and PC and includes a number of options for players to test out.
For this limited beta gamers can play in the Walker Assault on Hoth. In this setting gamers can play as the Rebels or the Empire in a 40-player battle. The beta only offers a multiplayer experience, because there is no single player in the main game.
Watch Star Wars: Battlefront gameplay footage from the Walker Assault on Hoth to see what you will have a chance to play.
During this mission you can play as Darth Vader or Luke Skywalker at certain points. There is one other mission in the Star Wars: Battlefront beta. You can play through a Survival Mission on Tatooine.
As you can see in the video above, this survival mission will put you and a friend in a position to fight back wave after wave of enemies.
EA also teases a new Star Wars: Battlefront mode called Drop Zone, that they will share more information about in the coming weeks.

This article may contain affiliate links. Click here for more details.