Surprise Pokemon Sun & Pokemon Moon Release Revealed
Rumors of there being a Pokémon Z release date sometime in 2016 are false. Instead, video game developer Nintendo revealed something even bigger for fans. Pokémon Z isn't coming this year, but there will be a Pokémon Sun and Pokémon Moon release for owners of the Nintendo 3DS.
Nintendo and the Pokémon Company confirmed Pokémon Sun and Pokémon Moon's release late last week in a special Nintendo Direct video stream. As their name suggests, the two games are full sequels to the massively popular role-playing games. Besides these two new entries in the series for traditional players, there's Pokémon Go, coming in 2016. Pokémon Sun and Pokémon Moon are for mobile gamers that have or don't mind purchasing a Nintendo 3DS. Pokémon Go is coming to iPhone and Android.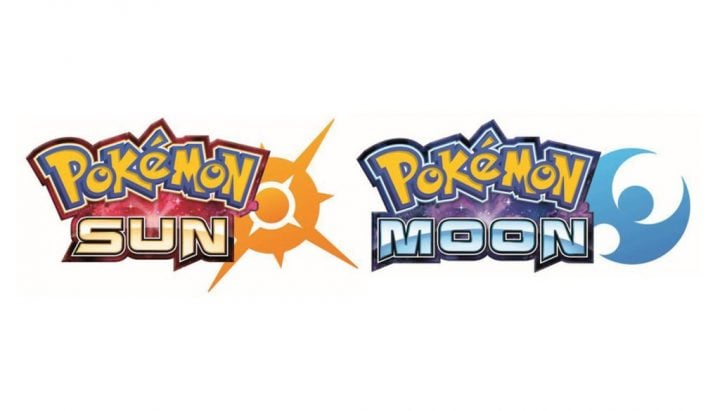 Read: Pokemon Sun & Moon Release: What We Know
In a fact page about the upcoming games, Nintendo doesn't confirm an exact release date for the two upcoming games in the main Pokémon franchise. For now, the company is sticking to a general release window of "holiday 2016."
Pokémon Sun and Pokémon Moon wont take players back to Kanto or any of the previous worlds that they've explored in the game's earlier adventures, Nintendo says. Players can expect an entirely "new world" with new trainers to meet.
The few details of mechanics that Nintendo have shared are more exciting than the company's confirmation that the game will take place in an entirely new world. Last week Nintendo released remakes of Pokémon Red, Pokémon Blue and Pokémon Yellow, all to celebrate the 20th anniversary of the franchise. The pocket monsters that players collect in these games – and others – can be traded and stored using the Pokémon Bank. Pokémon Sun and Pokémon Moon will accept trades from these games through the Pokémon Bank too. What's more, other games are compatible with the feature too, like Pokémon X, Pokémon Y, Pokémon Omega Ruby and Pokémon Alpha Sapphire.
Pokémon Sun and Pokémon Moon compatibility will get added to the Pokémon Bank in a forthcoming update around the same time those games launch. Trading Pokémon between the games is once again confirmed in a FAQ about the upgrade on Nintendo's website. That page also confirms that players will want to install the Pokémon Bank app on the same Nintendo 3DS that they've installed Pokémon Red, Pokémon Blue or Pokémon Yellow on. Players don't have to create a new account.
Rather than create multiple versions for multiple regions, Nintendo has opted to let players choose their language from within the game. English, French, German, Italian, Japanese, Korean and Simplified Chinese, Traditional Chinese and Spanish are all included as languages on each version.
https://www.youtube.com/watch?v=hmzDL1l3Fag
A short video included with the confirmation of the Pokémon Sun and Pokémon Moon release doesn't confirm anything new about the upcoming titles.
There's still a lot about Pokémon Sun and Pokémon Moon that we don't know. We have no idea what other features are making it into the game besides integrated language switching. It'll be interesting see what the game offers as the series already has a robust inventory system, day and night cycle, trading and evolutions for most characters. We don't know which characters will be exclusive to which game either, something that's very important for those that don't plan on purchasing both games. In the Pokémon series, two games launching at the same time indicates that there'll be variations in available creatures, but not the game's main story or mechanics.
GameStop, one of gaming's largest retailers, has already kicked off pre-orders ahead of the Pokémon Sun and Pokémon Moon release. Both games are available on the retailer's site for $39.99. The purchase pages for the retailer don't include any new details about the games either.
24 Exciting Pokémon Sun and Moon Feature Details
Pokémon Sun and Moon Release Date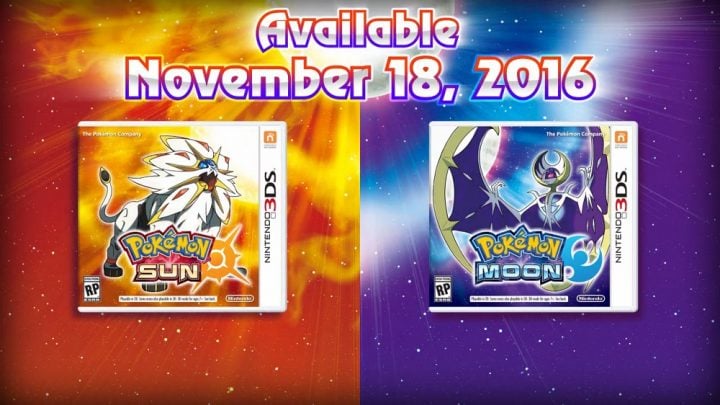 Rather than come out and immediately announce the Pokémon Sun and Pokémon Moon release date, Nintendo opted to tease users along. It wasn't until today that we learned more about the upcoming role-playing game and when we can expect it on store shelves. The Pokémon Sun and Pokémon Moon release arrives in North America on November 18th. Europe will get the game on November 23rd.