20 Best Samsung Galaxy S9 Cases (2019)
CARVED Real Wood Case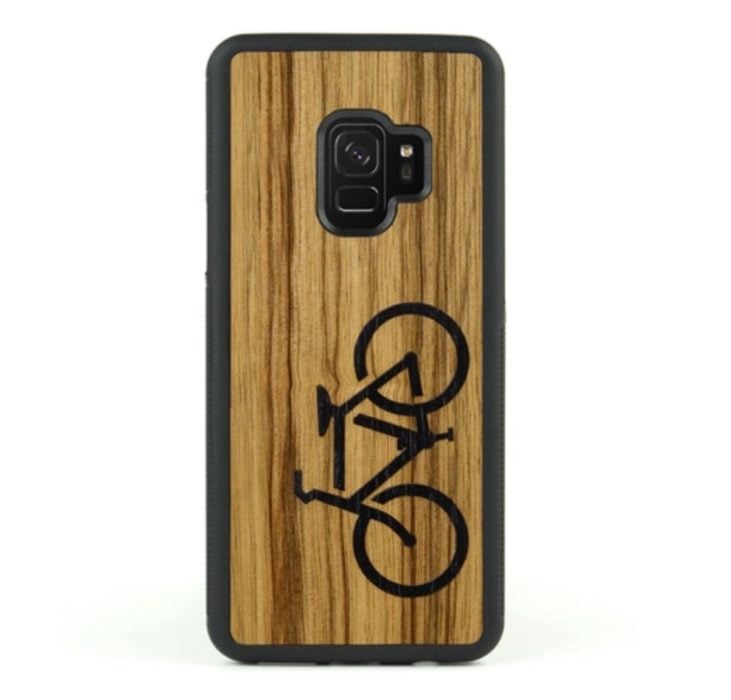 One of my favorite case styles over the last year or two comes from CARVED. This is a local company from the USA that takes real wood from their backyard in Indiana and turns that wood into beautiful cases for smartphones.
CARVED offers real hand-cut wood cases in a slew of different styles, looks, and finishes. We're showing off the new Bike inlay finish, which is just one of dozens you can choose from.
They use a soft TPU frame that wraps around the entire phone, textured sides for an improved grip, and raised edges around the camera lens and screen. However, the best part is the 100% real wood on the back. Then, they've added a black limba bicycle frame to the wood. I own this case, and a similar one with the Colorado mountains, and the NYC skyline. Another fan-favorite is the CARVED Satellite series.
Choose from multiple different real wood colors, finishes, and designs and have a protective case that's a unique piece of art at the same time.

As an Amazon Associate I earn from qualifying purchases.