Top 7 Apple Products for 2014: iPhone 6, iPad Air 2 & More
iPad Air 2 & iPad Mini Retina 2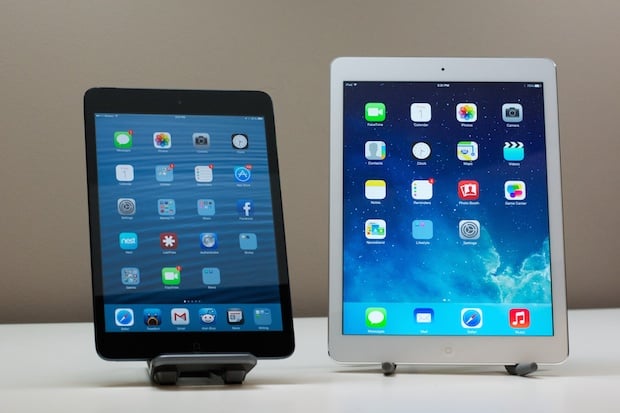 We expect to see a new iPad Air and a new iPad mini Retina this year, and while it isn't clear what Apple plans to call the new 2014 iPads, we are starting to hear about what shoppers can expect this fall.
An Apple roadmap points to a new iPad Air 2014 update and iPad mini Retina 2 in the fall, after an iPhone 6 event. Apple shifted to an October iPad event schedule in recent years, which is about when we can expect to see the new iPads. This means they should be on sale for the holiday season.
The only real rumor we know so far is that Touch ID is almost a sure thing for the iPad Air 2014 and iPad mini Retina 2. Analyst Ming-Chi Kuo believes Apple is planning to add this fingerprint login feature to new 2014 iPads and a reference to this feature was also found in iOS 7.1 code.
We could also see an Apple A8 processor in the iPad Air 2 and iPad mini Retina 2 as well as an improved 8MP rear facing camera. As far as the design of the new iPads, don't expect much of a change this year, unless Apple is able to slim down or trim weight slightly.
One final interesting note is that Apple might be able to deliver a price cut to the new iPad mini Retina this year.

As an Amazon Associate I earn from qualifying purchases.