Top 7 Apple Products for 2014: iPhone 6, iPad Air 2 & More
There is no rush for new Apple Products in 2014, but rumors point to a big year with the iPhone 6, a new iPad Air, a new MacBook Air and much more from Apple. There is also hope for a new iPod touch 6th generation, a Mac Mini, Apple TV and an iWatch.
So far the number of new Apple Products in 2014 is a stunning zero. Yes, Apple brought back the iPad 4 and retired the iPad 2 and is now selling an iPhone 4 in some countries, but overall there are no new Apple products for this year. Apple just reported double digit drops in sales across the iPhone, iPad, Mac and iPod lines compared to last quarter, and while iPhone and Mac sales are up compared to a year ago consumers are anxious for new hardware.
Tim Cook promised "big plans" for Apple products in 2014, telling employees in a memo that the company is working on products that, "Customers are going to love."
Customers are still waiting to see these new products that they can love, and in a recent interview with The Wall Street Journal Tim Cook explains why we can't buy a new Apple TV, iPod touch 6th generation or Mac Mini just yet.
"You want to take the time to get it right. Our objective has never been to be first. It's to be the best. To do things really well, it takes time. You can see a lot of products that have been brought to market where the thinking isn't really deep and, as a consequence, these things don't do very well. We don't do very many things so we spend a lot of time on every detail and that part of Apple isn't changing. It's the way we've operated for years and it's the way we still operate. I feel great about what we've got coming. Really great and it's closer than it's ever been."
This is a company statement we've heard from Tim Cook over and over, and for the most part it is representative of how Apple releases new products. The iPhone was not the first phone, the iPod was not the first MP3 player and the MacBook Air was not the first thin and light computer. Despite arriving late, these Apple products quickly became the standard that other products in these categories are compared to.
In 2014 we expect a collection of new Apple hardware that will arrive throughout the year, possible starting as soon as June. For new product categories and long overdue Apple product updates the wait could be much longer.
Here are the top 7 Apple products we expect to see in 2014, the rumors about the devices and when the release dates might arrive.
iPhone 6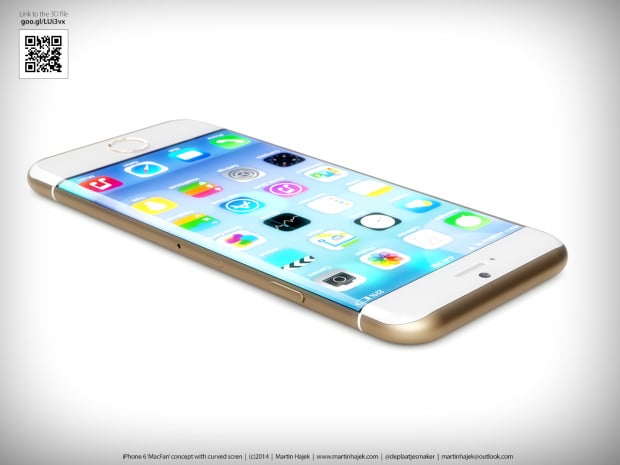 Demand for the iPhone 6 is the highest in years according to a recent survey, thanks to consumer interest in a new design and a larger screen.
iPhone 6 rumors started back in 2012, exploded in 2013 and as we move within six months of a rumored iPhone 6 release the rumors are starting to align and show a better picture of what consumers can expect from the most anticipated Apple product of 2014.

Two Models with Bigger Screens

iPhone 6 rumors, reports and analyst notes all point to an iPhone with a larger screen and many of the reports suggest Apple is planning to release two iPhone 6 models in 2014.

General consensus is Apple plans to offer an iPhone 6 with a 4.7-inch display and a higher resolution than the iPhone 5s. That is a screen size jump of .7-inch and would put the iPhone in line with top Android phones like the HTC One M8 and the Galaxy S5. Rumors do not agree on a resolution for this display, but do expect that it will be higher than the 1136 x 640 resolution on the iPhone 5s.

Another iPhone 6 model with a 5.5-inch or 5.7-inch display is also rumored for 2014, but many sources agree that it will arrive after the 4.7-inch model. This screen would be closer in size to the Galaxy Note 3 and the rumored Galaxy Note 4. This concept above from Martin Hajek includes a curved display, but don't expect that on a new device.

Possible iPhone 6 Features & Specs

Rumors suggest Apple is planning a thinner iPhone 6 that will be between 6mm and 7mm thick, a drop form 7.6mm on the iPhone 5s. We could also see more metal in the design and a power button on the right hand side with new style volume buttons on the left.

Expect an Apple A8 processor that delivers a small speed boost, but also delivers better battery life thanks to a improved efficiency. Ming-Chi Kuo believes we will see 1GB of RAM and an 8MP camera that may include some type of image stabilization.

For more check out our iPhone 6 Rumor Roundup.