UFC 5 Release Date & Features: 10 Things to Know
The UFC 5 release date is confirmed and here's what you need to know right now about UFC 5 based on traditions, rumors, confirmed information, and what we expect from the annual release.
Its been three years since EA released a new installment in its UFC series, but that will change later this year. The company has confirmed a new entry in the series, dubbed UFC 5, and the game arrives next month.
We don't have every piece of information about the game just yet, but we'll learn a lot more about UFC 5 in the coming weeks as the release date gets closer. For now, we can outline the important things potential UFC 5 buyers should know about the game.
With pre-orders live, gamers have a lot of questions about UFC 5 so we'll outline everything you need to know about the game in this guide.
Here's a closer look at what you can expect from UFC 5's features, release date, editions, price, and more.
UFC 5 Trailer
EA's released the first UFC 5 trailer and you can watch it below.
If you want to sign up to learn more information about UFC 5 straight from the horse's mouth, you can do so over on EA's UFC website.
UFC 5 Release Date
As expected, the UFC 5 release date will land in 2023.
EA's confirmed a release date and the title will arrive on October 27th assuming there aren't any delays. At this point, we don't expect any.
The company has also confirmed a closed UFC 5 beta and it will give those selected a chance to play parts of the game before it launches for everyone else.
Play UFC 5 Early
You will be able to play UFC 5 several days before its official street date.
If you have an EA Play subscription, you can play a trial of the full game for 10 hours starting on October 24th.
EA Play is $4.99 a month or $29.99 for a year and you save 10% on games and in-game purchases. If you want a little more from your subscription, EA also offers Play Pro which is $14.99 per month or $99.99 for the entire year.
You can also start playing early if you buy the UFC 5 Deluxe edition. We'll cover that a little later in this guide.
UFC 5 Cover
Israel Adesanya and Jorge Masvidal graced the covers of UFC 4, and one of these men will appear on the UFC 5 cover.
The UFC 5 standard edition will have Alexander Volkanovski and Valentina Shevchenko on the front while the Deluxe edition will feature Israel Adesanya.
UFC 5 Editions
There are two versions of UFC 5: A Standard edition and a Deluxe edition.
Both versions of the game come with a copy of the game (obviously) and pre-order bonuses but the Deluxe edition comes with some extras you should know about. Here's what you get if you buy the Deluxe edition:
3-days early access
Mike Tyson
Fedor Emelianenko
Muhammad Ali
Bruce Lee Bundle
4 Alter Egos (Jon Jones, Israel Adesanya, Alexander Volkanovski, Valentina Shevchenko)
Origins Bundle (Conor McGregor [2013], Leon Edwards [2015], and 22 Vanity Items)
30th Anniversary Vanity Bundle (4 Vanity Items)
Online Career Mode XP Boosts (x5)
For more about UFC 5's editions, check out our guide.
UFC 5 Pre-Orders
UFC 5 pre-orders are live and you can buy the game right now at Microsoft, Sony, or your favorite retailer.
As expected, EA is throwing in some pre-order bonuses with each version of the game. If you buy the game before October 27th, you'll get the following:
2 Alter Egos (Alexander Volkanovski, Valentina Shevchenko)
30th-Anniversary Vanity Bundle (4 Vanity Items)
Online career mode XP boosts (x5)
Muhammad Ali
Again, you'll get more bonuses if you buy the Deluxe version. For more information about UFC 5 pre-orders, take a look at our walkthrough.
UFC 5 Consoles
UFC 5 will be the first entry of the series to launch on PS5, Xbox Series X, and Xbox Series S. While UFC 4 is playable on those consoles, it launched before those consoles arrived on shelves.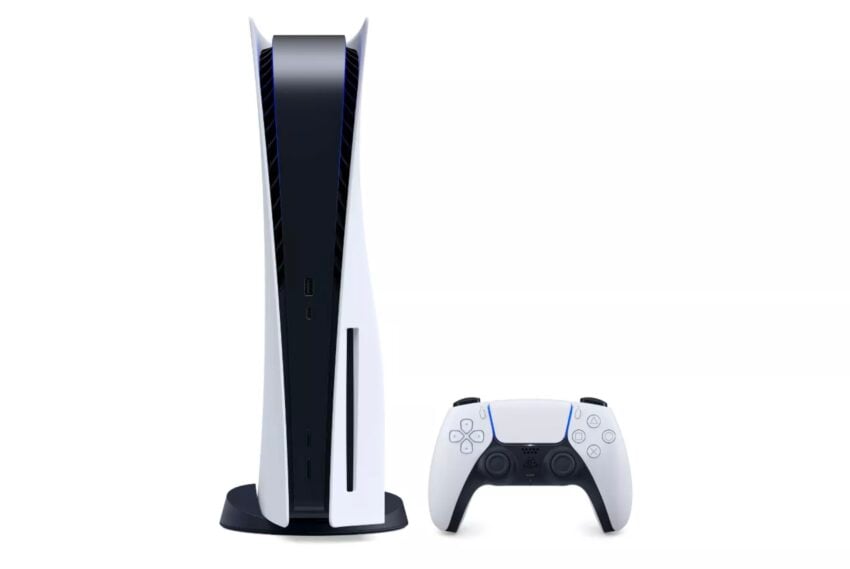 EA has a long history of supporting older consoles, but unfortunately UFC 5 drops support for Xbox One and PS4. The UFC series hasn't launched on Windows PC or Nintendo Switch and UFC 5 won't land for those platforms either.
That being said, EA knows there's strong demand for a port on PC and the company recently told MMA News that PC is something they always talk about and that they'll "continue to have those conversations moving forward."
UFC 5 Price
UFC 5, like EA's Madden 24 and EA FC 24, uses tiered pricing.
The Standard edition retails for $69.99 while the Deluxe edition is $99.99. EA Play subscribers can take 10% off and you can save 10% with a PlayStation Plus subscription as well.
UFC 5 Features
UFC 5's focus on current-generation consoles allowed EA to make some big upgrades to the look and feel of its MMA series. Here's what we know so far:

Authentic Damage
Cuts, bruising, and swelling accumulate based on the damage you inflict–and take–including over 64,000 possible combinations of facial damage that is rendered in more detail than ever before, realistically affecting character attributes.
Doctor's Checks and Stoppages
Authentic damage comes with authentic results. If the player sustains a significant injury—like a broken nose or swollen eye—the ref can now step in, pause the action, and get the ringside doctor to inspect the damage.
New Strikes and Hit Reactions
Introducing all-new animations for ground and pound elbows, spinning attacks, and several other punches, kicks, knees, and elbows. Plus, new striking animations emulate heavy hitters, professional kickboxers, and more.
Seamless Submissions
A revamped extension of the existing grappling systems brings faster animations and the removal of mini-games. The new submissions offer a smoother, more authentic ground game that is sure to be a grappler's delight.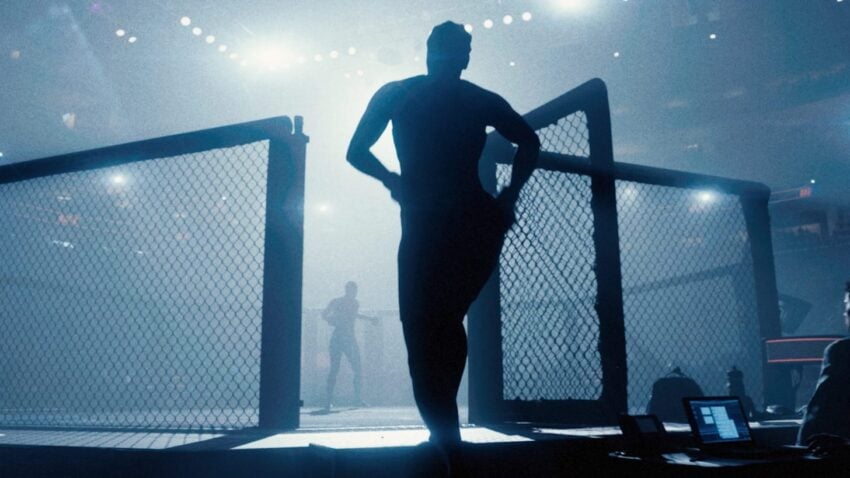 Fight Week
UFC 5 is truly an extension of the UFC fan experience, and there's no better example than the all-new Fight Week challenges, features, and content that connect them with blockbuster UFC cards in a way that's never been done before.
Progression and Rewards
Play the game to earn your way through a set of predetermined rewards, including in-game currency, player profile customizations, created fighter Vanity Items, and Alter Egos. In addition, completing Profile Challenges rewards players with XP that levels up their Punch Card's earning capability.
Online Career Mode
Players asked for it; we answered. Online Career includes skill-based matchmaking, division progression, and title chases across four divisions. Players can compete with a different Created Fighter in each division, allowing players to showcase multiple character customizations and Vanity Items.
Frostbite Engine
For the first time in franchise history, the Frostbite engine powers EA SPORTS UFC, bringing unrivaled graphics upgrades for console games. From dynamic lighting and overhauled character fidelity to realistic strand hair and cloth animations — Frostbite helps bring the action in the Octagon to life.
Cinematic K.O. Replay
Harnessing the power of Frostbite, players can rewatch their finishing blows in stunning visual fidelity. Captured in super slow motion with cinematic camera angles and lighting, the impact of fight-ending shots looks more authentic — and beautiful — than ever, as blood flies and flesh bruises, turning your devastating knockout into a work of art.
Visual Effects
It's all about impact. Improved fidelity means when fighters absorb strikes, the results show on their face and body in an authentic, wince-inducing fashion. Plus, all new fluid physics and particle systems make blood and sweat drip and spray as it does during the heat of the action in the Octagon.
Authentic Finishes
From newly added draws in offline and online play to realistic updates to how the ref steps in to save a downed fighter from too much ground-and-pound; the number of ways a fight can end has grown in number and authenticity in UFC 5.
UFC 5 Ratings
We now know quite a bit about UFC 5's gameplay and game modes, but we probably won't get fighter ratings until we get closer to the game's release date.
The roster will, like UFC 4, feature a mix of current fighters in addition to legends. You can also expect the roster to expand over time.
3 Reasons to Pre-Order UFC 5 & 3 Reasons to Wait
Pre-Order UFC 5 for These Bonuses
If you pre-order a copy of UFC 5 for your PS5, Xbox Series X, or Xbox Series S, you'll get some bonuses with your purchase.
If you pre-order a copy of the UFC 5 Standard edition or UFC 5 Deluxe edition, you will get the following items:

2 Alter Egos (Alexander Volkanovski, Valentina Shevchenko)
30th-Anniversary Vanity Bundle (4 Vanity Items)
Online career mode XP boosts (x5)
Muhammad Ali
If you buy the Deluxe edition you'll get more with your order and you can learn about those extras in our guide that covers UFC 5 editions.

As an Amazon Associate I earn from qualifying purchases.