watchOS 10 Problems: 5 Things You Need to Know
Apple's released its new watchOS 10 update and some Apple Watch users have run into issues with the company's new operating system.
watchOS 10 is a huge upgrade for Apple Watch models. As such, it went through an extensive beta process to root out bugs and performance issues.
We've heard good things about watchOS 10 in the early going, but we've also heard about some problems plaguing the software.
Some of these issues will probably dissipate after a day or two while others may require a fix from Apple in a new update down the line.
Apple's released two new versions of watchOS 10, watchOS 10.0.1 and watchOS 10.0.2, but issues continue to impact the new operating system.
In this watchOS 10 problems guide we'll take you through the most prominent bugs and performance issues.
We'll show you where to find potential fixes for the most common watchOS 10 problems and provide you with some resources that will help if you run into trouble on your watch.
We'll also touch on the watchOS downgrade and outline what you can expect from Apple and watchOS 10 software updates in 2023.
watchOS 10 Problems
As we push away from the software's release we're hearing about problems impacting the Apple Watch's new operating system.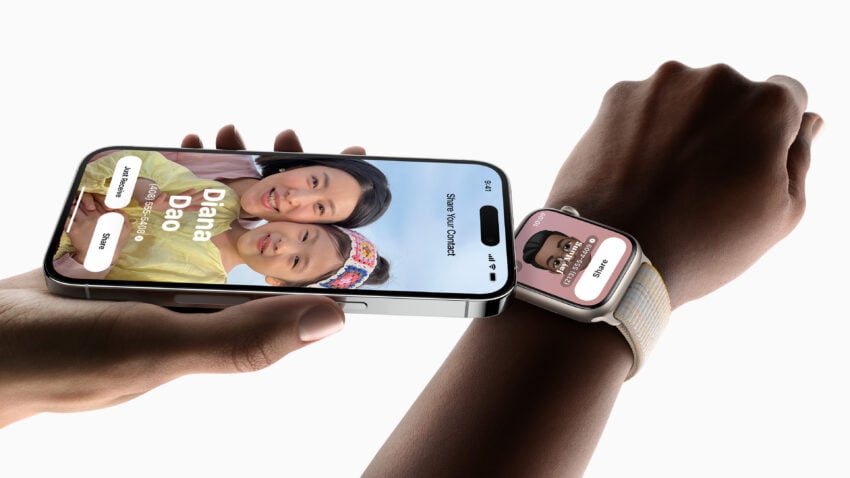 Some watchOS users are having trouble downloading the update. We've also heard about the following problems. These are extremely common and they impact every version of watchOS.
Charging issues
Issues with Notifications
Bluetooth issues
Problems with first and third-party applications
UI lag
Issues with cellular service
Pairing issues
Abnormal battery drain
We expect the list of watchOS 10 problems to grow as more Apple Watch users transition from watchOS 9 to watchOS 10 and from older versions of watchOS 10 to the latest version.
Where to Find watchOS 10 Reviews
If you're currently running watchOS 10 on your Apple Watch, or if you're planning to upgrade in the near future, you'll want to dig through feedback from early adopters.
This feedback about Apple's latest software will alert you to bugs and performance issues others are seeing on the same Apple Watch model. As a reminder, watchOS 10 supports the following models:
Apple Watch Series 4
Apple Watch Series 5
Apple Watch SE.
Apple Watch Series 6
Apple Watch Series 7
Apple Watch Series 8
Apple Watch Series 9
Apple Watch Ultra
Apple Watch Ultra 2
We also recommend keeping an eye on YouTube, Apple's discussion forums, social media sites like Twitter and Facebook, and the MacRumors forums for additional feedback about watchOS 10's performance.
How to Fix watchOS 10 Problems
If you run into a major problem on your Apple Watch after installing watchOS 10, you may need to contact Apple for help. That being said, you may be able to fix the problem(s) on your own.
In many cases, restarting your Apple Watch and/or your iPhone will fix an issue. This can iron out performance issues like UI lag.
If you notice a big red exclamation mark on your device's face, you'll want to perform a hard reset. Force restarting your Apple Watch may also fix performance issues.
If you're having issues charging your Apple Watch, make sure the device is situated properly on the charger. You may also want to try a different cord and/or outlet to see if that resolves the issue.
For more potential fixes, you should head on over to Apple's discussion forums. If they can't help you, you might want to get in contact with Apple Support via Twitter or via the company's website.
If you still can't fix your issue(s), you might want to schedule an appointment to see a Genius at your local Apple Store as they should be able to diagnose your issue(s) relatively quickly.
watchOS Downgrade
While you can move back to older software on the iPhone, iPad, and Mac, downgrading isn't an option for the Apple Watch. In other words, once you install a new software update on your Apple Watch, there's no getting off that software until Apple releases new firmware.
You can go to an Apple Store if your watch is completely broken on watchOS 10, but they will replace it if the device is under warranty, not help you downgrade to watchOS 9.
What's Next
If your Apple Watch is struggling on watchOS 10, be on the lookout for new software.
Apple's planning to release new versions of watchOS 10 in the weeks ahead and we expect it to put a new version of the software into beta testing soon.
Keep your eye out for watchOS 10.1, and other software, in the days ahead.
4 Reasons Not to Install iOS 17.0.2 & 11 Reasons You Should
Install iOS 17.0.2 for Better Security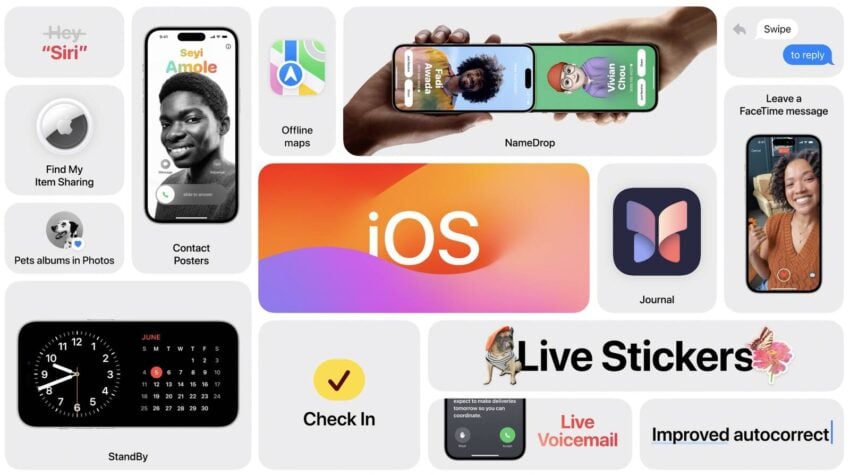 If security is important to you, think about installing Apple's iOS 17.0.2 update right away.
iOS 17.0.2 itself doesn't have any security patches on board. However, if you missed older versions of iOS, it will bring the patches from the updates you missed to your iPhone.
iOS 17.0.1 delivered three important patches to iPhone. If you're interested in the exact nature of these improvements, you can read about them over on Apple's security website.
As for iOS 17 itself, it brought 40+ new security patches with it. A staggering number to say the least. If you want to learn more about them, head over to Apple.
If you skipped older versions of iOS, like iOS 16.6.1, you'll get the security patches from those updates with your iOS 17.0.2 update as well.
In addition to those patches, iOS 17 brings some additional enhancements to privacy and security including improvements to Communication Safety beyond Messages.
It now includes content sent by AirDrop, Contact Posters in the Phone app, FaceTime, and the systemwide photo picker. You now have an option to blur out sensitive photos and videos before you choose to view them.
There's also an expanded Lockdown Mode which will help protect you against cyber attacks.
Apple's also improved sharing permissions and you now have more control over what you share with the apps on your device.
The company also notes that starting in iOS 17, Voice Memos encrypts the titles of recordings stored in iCloud, in addition to the recordings themselves.

As an Amazon Associate I earn from qualifying purchases.