watchOS 9 Problems: 5 Things You Need to Know
Apple Watch owners are running into bugs and performance issues on the latest version of watchOS 9 and in this guide we'll take users through everything important to know about the current state of these problems.
The watchOS 9.5 update fixes issues, but some Apple Watch users are running into trouble on the company's latest software. Some of these problems are brand new, others have carried over from older versions of watchOS.
Some of these issues will disappear after a day or two after installing new software while others may require a fix from Apple down the road.
In this watchOS 9 problems guide we'll take you through the most prominent bugs and performance issues. We'll show you where to find potential fixes for the most common watchOS 9 problems and provide you with some resources that will help if you run into trouble on your watch.
We'll also touch on the watchOS downgrade and outline what you can expect from Apple and watchOS 9 software updates down the road.
watchOS 9 Problems
As we push away from Apple's latest watchOS 9 software release we're hearing about the issues plaguing the software.
Some watchOS users are having trouble downloading the latest upgrade. We've also heard about the follow issues and we've seen some of these very same problems on the Apple Watch models in our possession:
Abnormal battery drain
Bluetooth issues
Problems with various first and third-party applications
UI lag
Issues with cellular service
Charging issues
Pairing issues
Issues with Notifications
We expect the list of watchOS 9 problems to grow as more Apple Watch users transition from older versions of watchOS 9 to the latest version.
Where to Find watchOS 9 Reviews
If you're currently running watchOS 9.5 on your Apple Watch, or if you're planning to upgrade in the near future, you'll want to dig through feedback from other users.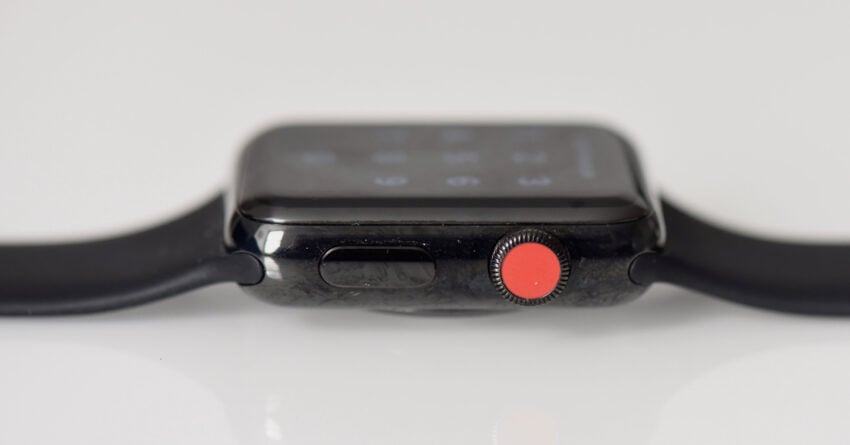 This feedback about Apple's latest software will alert you to bugs and performance issues others are seeing on the same Apple Watch model. As a reminder, watchOS 9 supports the following models:
Apple Watch Series 4
Apple Watch Series 5
Apple Watch SE.
Apple Watch Series 6
Apple Watch Series 7
Apple Watch Series 8
Apple Watch Ultra
We also recommend keeping an eye on YouTube, Apple's discussion forums, social media sites like Twitter and Facebook, and the MacRumors forums for additional feedback about watchOS 9's performance.
How to Fix watchOS 9 Problems
If you run into a major problem on your Apple Watch after installing watchOS 9.5 you may need to contact Apple for help. That being said, you may be able to fix the problem(s) on your own.
In many cases, restarting your Apple Watch and/or your iPhone will fix an issue. In particular, this can iron out performance issues like abnormal battery drain and UI lag.
If you notice a big red exclamation mark on your device's face, you'll want to perform a hard reset. Force restarting your Apple Watch may also fix performance issues.
If you're having issues charging your Apple Watch, make sure the device is situated properly on the charger. You may also want to try a different cord and/or outlet to see if that resolves the issue.
For more potential fixes, you should head on over to Apple's discussion forums. If they can't help you, you might want to get in contact with Apple Support via Twitter or via the company's website.
If you still can't fix your issue(s), you might want to schedule an appointment to see a Genius at your local Apple Store as they should be able to diagnose your issue(s) relatively quickly.
watchOS Downgrade
While you can move back to older software on the iPhone, iPad, and Mac, downgrading isn't an option for the Apple Watch. In other words, once you install a new software update on your Apple Watch, there's no getting off that software until Apple releases new firmware.
You can go to an Apple Store if your watch is completely broken on watchOS 9, but they will replace it if the device is under warranty, not help you downgrade to watchOS 8.
What's Next
If your Apple Watch is struggling on watchOS 9.5 or an older version of watchOS, you're on your own for the time being.
Apple's confirmed a new watchOS 9.6 update and the software is currently in beta testing ahead of its public release. We expect the software to arrive in late June or July.
If you can't/don't want to wait for the official release date, you might try downloading the watchOS 9.6 beta and see if it helps resolve the issues you're experiencing on your device.