Where to Buy the MacBook Pro 16
The new MacBook Pro 16 is available at a wide range of stores. This is everywhere you can buy the 2019 MacBook Pro 16 right now. While you can go straight to Apple, you may get a better credit card reward or faster shipping at another retailer. There are also already some MacBook Pro 16 deals outside of buying from Apple.
With a brand new keyboard, a bigger display, new speakers, better battery life and big performance gains, this is a new MacBook Pro that shows Apple listened to users and it's one that many people can't wait to check out.
You can order the MacBook Pro 16 today for delivery as soon as this week, and the new models will be in store later this week. You cannot order for in-store pickup yet for pre-configured models. With some special order models you can do in-store pickup later this month.
What Stores Sell the MacBook Pro 16?
While you can buy the MacBook Pro 16 direct from Apple, there are a plethora of places you can buy the new models, and in a few days, this number will grow. We recommend checking reward points and bonuses before you buy, which will allow you to save more. Where you buy can make a big difference in upfront pricing or in rewards. The MacBook Pro 16 is in stock at Apple and at many retailers, so it's not a matter of finding it in stock, but finding the best deal and reward combo for you. Here's where you can buy the new MacBook Pro 16.
Expercom offers $200 off both of the standard configurations of the MacBook Pro 16 and ships in 5-7 days with delivery in 8-12 days. This is a good place to look if you want to save and don't qualify for Apple's education pricing.
We expect to see the MacBook Pro 16-inch available at Best Buy, Amazon, MacMall and other retailers in the coming days. If you get a better deal on credit card rewards or in-store rewards, you may want to wait.
If you buy from Apple, you can use the trade-in program to sell your old Mac to them for a decent price. Here's how the Apple trade-in program works and if it is a good value.
8 Reasons to Buy the MacBook Pro 16 and 3 Reasons Not To
Buy for a Larger Better Display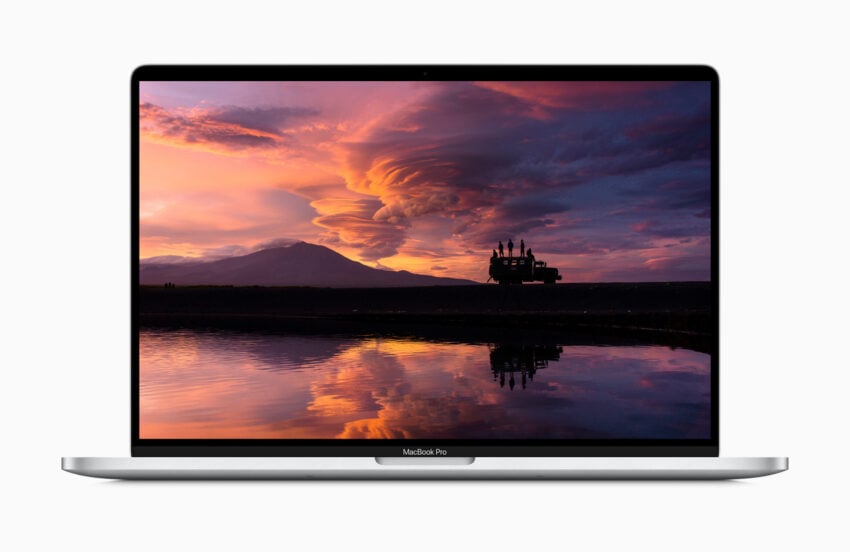 The new MacBook Pro comes with a larger 16-inch display, but the real star of this show is the higher resolution. The new MacBook Pro packs a 3,072 x 1,920 resolution. This means a higher 226 ppi pixel density, which means a better-looking image and you also get True Tone support and factory calibrated for gamma, white point, and primary colors. This display offers 500 nits of brightness and a P3 wide color gamut.
Apple uses a new type of thin-film transistor to deliver 10 times faster pixel charging, which the company says delivers better performance during low-frequency power saving modes. This should mean a better overall performance of the display when you are using low power modes.
This bigger display allows you to see more and do more, and the overall size of the laptop is only a little bigger since Apple achieved a larger size with smaller bezels.

As an Amazon Associate I earn from qualifying purchases.