Which Apple Watch Color Should You Buy?
If you've decided to buy the Apple Watch, your next decision is what color to get. Here are tips and some advice on the age-old question: Which Apple Watch color should you buy?
There are many Apple Watch models to choose from, but there are only four different color options and one of those is going to be out of reach for many Apple Watch buyers with a $1,299 price.
You can go for the Apple Watch, which has an aluminum casing and starts at $329, or you can buy the stainless mode which starts at $599. Once you pick which Apple Watch size you want, and the finish you want, you'll need to pick the best color.
You'll need to decide which Apple Watch color to get. Unless you plan to buy the Apple Watch Edition, you are limited to three realcolor options. The Aluminum models come in three different colors: Silver, Space Gray, and Gold. The Stainless comes in Stainless Steel and Space Black, which are pretty close to Silver and Space Gray.
Here are a few tips and some advice on which Apple Watch color you should choose, but in the end, the decision will be left to you.
Which Apple Watch Color to Buy
Many users likely have a favorite color of Apple Watch that they can pick out right away. Some like the silver casing way more than other options, while others may prefer the black casing for a stealthier and sleeker look. Gold stands out more if you are looking for a fashionable choice that makes a statement.  If you're having a hard time deciding on a color, here are some things to keep in mind.
Apple Watch Bands and Lugs
Perhaps the most important thing to keep in mind when choosing an Apple Watch color is thinking about the watch bands that you'll be using and the color of the lugs, which are the small parts that connect the band to your Apple Watch.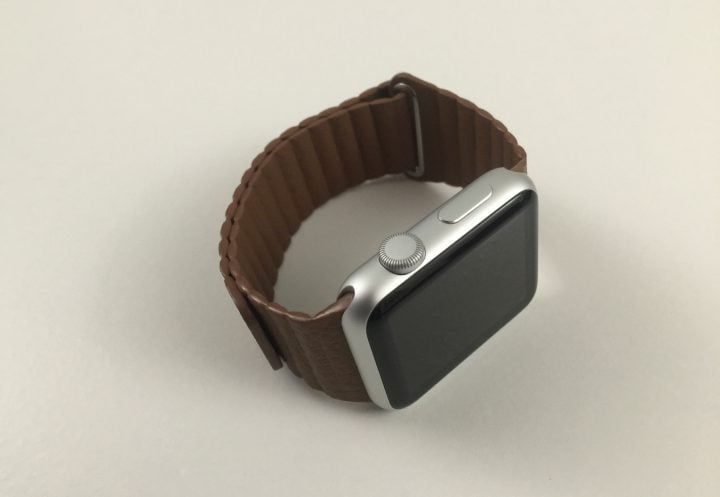 Of course, if you'll be using a Sport Band, Apple offers a ton of different color options for that band that can go well with any of the colors of the Apple Watch, and you can even get creative yourself by mixing colors around.
Read: Best Apple Watch Bands
However, if you're going with another watch band, this is where you'll have to be more careful. Apple finally offers a Milanese Loop in Space Black, which matches the Stainless Steel Space Black perfectly, but may be a shade off of Space Gray.
As for the leather bands, you have a bit more freedom. For instance, the blue Leather Loop would look great with the Gold color option, as would the black version, and the stone Leather Loop would look good with the Gold model.
The plus side of this is that there are many Apple Watch bands from third-party sellers that offer a lot of color matching and flexibility.
Apple Watch Discoloration & Scratches
After spending several years testing multiple Apple Watch colors, you don't need to worry about discoloration. Even when exposed to the outdoors, to dirt and sweat none of the Apple Watch colors we've used has changed colors over time.
The Stainless Steel models are more susceptible to scratches, but if you drop an Aluminum model it can scratch as well. You can buff out the scratches on stainless steel, but you cannot buff them out of aluminum.
If you are constantly going to be knocking your Apple Watch into stuff at work or while outdoors, you may want to go with the Aluminum models and with silver. The lighter color means that scratches show up less than they would on dark finish like Space Gray.
11 Best Apple Watch Bands
monowear Classic Leather Apple Watch Band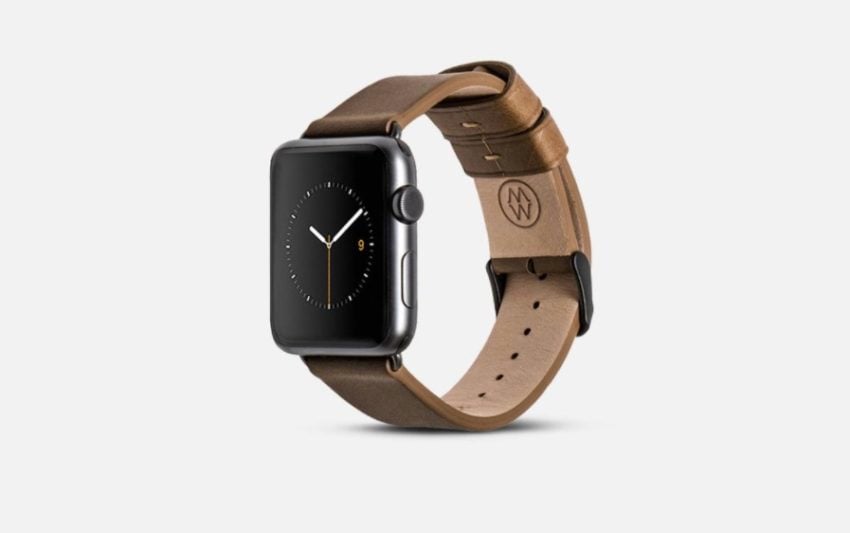 Our go to leather Apple Watch band is from monowear. This classic looking Apple Watch band is the perfect way to dress up any Apple Watch and you can even get the connections that match your Apple Watch color.
We've been using this band with our Apple Watch for about a year and it looks great. There is just a little amount of wear that adds some character to the Apple Watch and it looks perfect for day to day or dressed up for a wedding.
This Apple Watch band is made from genuine leather and it is available in five color options. We typically swap it out when we are on a workout kick, but for most people this is perfect for day to day use, yet affordable enough that you won't feel bad if you only break it out when you need to dress up.
$44.99 at monowear

As an Amazon Associate I earn from qualifying purchases.