Why You Shouldn't Buy the Pixel 2 Right Now
The Google Pixel 2 and Pixel 2 XL are among the best phones available today, and you shouldn't buy either one right now. With great cameras and fast software they're tempting offers, but we recommend holding off for now. Here we'll explain why.
That's because there are a lot of great Android smartphones available today and even more are on the way. Yes, there is always something bigger or better coming soon, but August and September aren't a good time to buy a new phone.
Basically, even though the Pixel 2 XL is great, wait a month or two if you can. Not just because the Galaxy Note 9 and a Pixel 3 are coming soon either. There are multiple different reasons we recommend waiting.
Summer and back to school are busy times of the year for people and families. You're getting ready to head back to school, looking for deals, taking vacations and more. There aren't any new phones out now either so don't get tempted and settle for something that's already outdated. Instead, consider some of the options we've detailed below.
Wait for the Google Pixel 3 XL Release
There are several reasons you'd want a Pixel 2 XL, but there are just as many reasons to hold off a bit.
Google's third-generation Pixel 3 is coming sooner than you probably think. If you need a phone now the Pixel 2 XL is great, but you'll really benefit from waiting a few months for Google's next phone. And while we don't know as much about it as we do Samsung's Galaxy Note 9, we have a good idea of what to expect. Those being a beautiful big display, stock Android 9.0 P, an excellent camera experience, and a sleek design.
This year the bigger Pixel 3 XL will likely have a large 6.2-inch Quad-HD display, or bigger. And rumors suggest around 5.3 or 5.5-inches for the regular smaller Pixel 3. Google owns HTC, and will use them and Foxconn to build this next-generation Pixel phone. We have high expectations for this device.
However, leaks suggest that Google copied Apple and put a big notch on the screen like the iPhone X. And not just any notch, but a big one. You'll still get dual front-facing speakers, award-winning photography, smooth software, fast charging, and water-resistance, to name a few.
However, we don't anticipate the Pixel 3 arriving until October. Is that too long of a wait? If so, keep reading.
Maybe Get a Galaxy Note 9 Instead
Another idea is to wait and get Samsung's upcoming Galaxy Note 9. It'll get announced in just a few weeks, offer dual cameras, and will potentially be a lot better than Google's year-old Pixel 2 XL.
The Note 9 will have a beautiful 6.3-inch edge-to-edge screen (or bigger) with curved edges, and two powerful cameras on the back. This year rumors suggest Samsung will add a huge 4,000 mAh battery for all-day usage, add Bluetooth controls to the S-Pen stylus, and offer a 256GB model. Basically a bigger, better, faster, more useful Galaxy Note.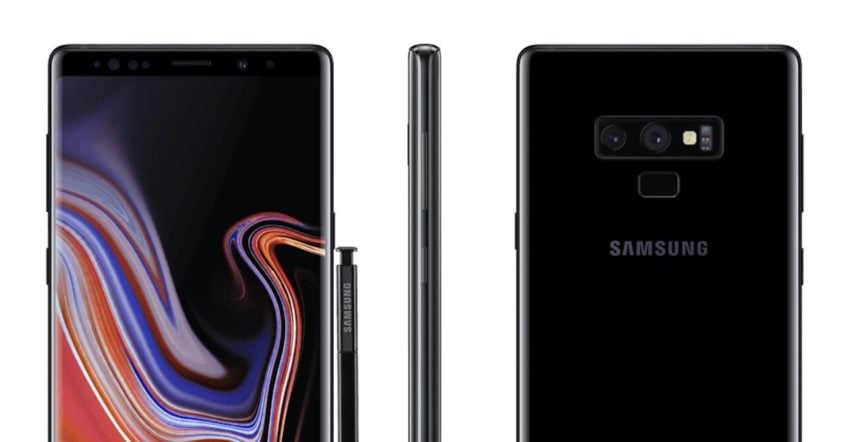 If you're a Pixel fan it might be difficult to switch to Samsung with slow updates and bloated software, but Samsung does a great job of adding helpful features on top of stock Android. Basically, you'll get a lot more features as a trade-off from stock Android from Google's Pixel.
The reason we recommend waiting before you buy a Pixel 2 XL is that the Galaxy Note 9 will get announced on August 9th, which is coming up quick. I'll be released around August 24th.
Basically, wait until August 9th to see if the changes are enough to warrant waiting. At the very least, if it's not, you'll be able to find a solid Galaxy Note 8 deal or just choose the Pixel 2 XL and be happy with it.
Consider the LG V40 (And its Five Cameras)
The LG V40 is another impressive phone that'll be available early this fall, and it's a great alternative to the Pixel 2 XL.
Basically, LG's new flagship phone is the LG V40, and it'll give the Galaxy Note 9, Pixel 3, and even the Galaxy S10 some strong competition. We're already hearing rumors of five cameras, a huge screen, and tons of fancy features.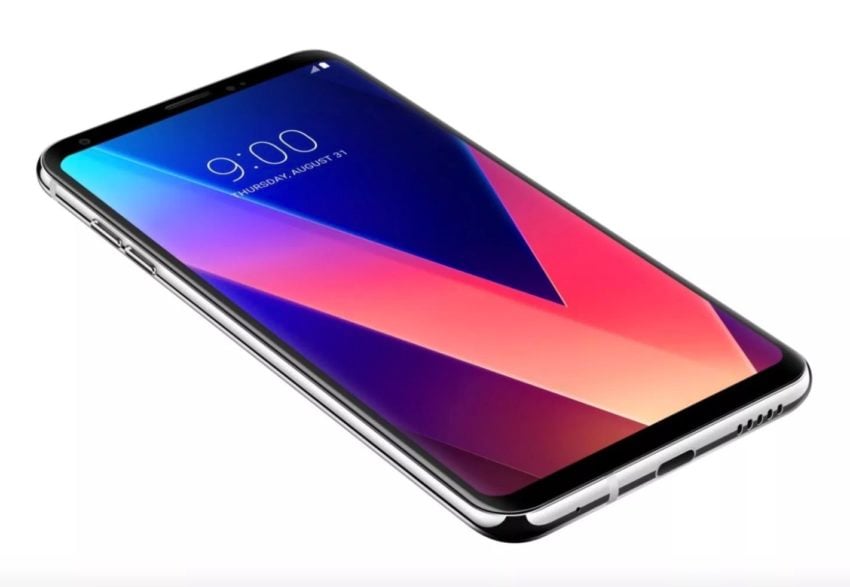 The LG V40 will use LG's next-generation OLED display in either a 6 or 6.2-inch size, although there's a chance we could see an even bigger screen to compete with Samsung and Google. Essentially offering the same screen size as the competition.
Rumor has it LG will keep its popular dual 16MP rear cameras, but then add a third lens to the back. Those being a regular lens, a super wide-angle lens, and a third telephoto zoom lens. These will give you the best photo in any situation. Then, they'll add two cameras to the front for improved selfies and portrait-style photos. That said, the single lens on the Pixel 2 is still one of the best available, and beats most dual-lens phones in reviews and comparisons.
New iPhone X or iPhone 11
While most Pixel users probably stick to Android or Pixel/Nexus devices and don't want an iPhone, it is something to consider. We know new iPhone devices are coming in September and will have plenty to offer.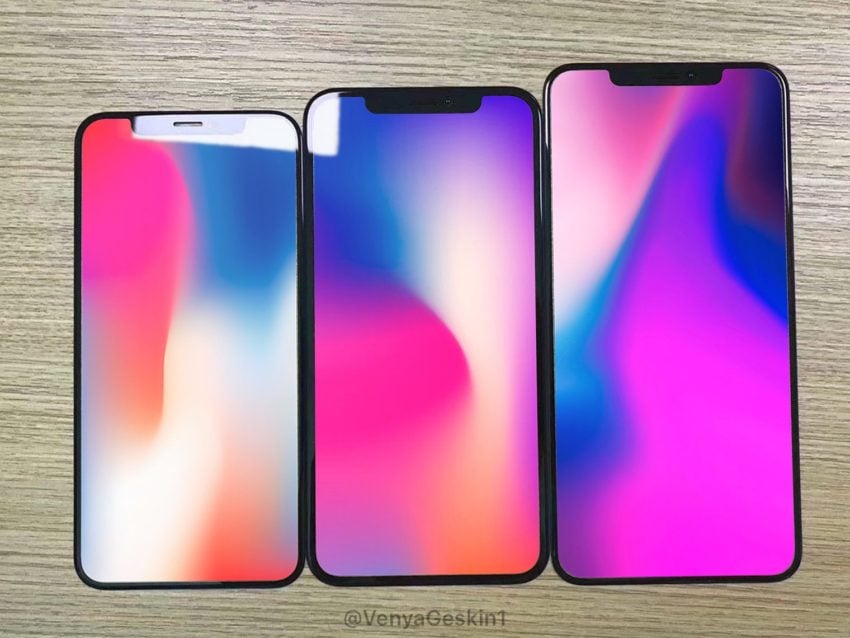 If you love Android you'll probably be better off with a Pixel 2 than any iPhone, but switching isn't such a bad thing. Recent rumors suggest a new and improved iPhone X (or iPhone 11) with a 5.8-inch screen and tons of new features. We're also hearing Apple will offer a huge 6.5-inch iPhone 11 Plus with a bezel-free screen too. Then, Apple might even offer a third 6.1-inch device that's more affordable than any other Apple phone.
We don't know what's coming, or what the names will be, but we know they'll likely be worth waiting for just to see what's available. If you're going to wait until October for the Pixel 3, you might as well scope out the competition.
A Few More Options
In closing, we wanted to suggest a few other alternatives to the Pixel 2 XL. Phones available now or coming soon. Don't get me wrong, the Pixel 2 and Pixel 2 XL are great phones you'll love for years. That said, there's always something new and potentially better around the bend.
The phone I'm most excited about for the second half of 2018, aside from the Pixel 3 XL, is the OnePlus 6T. We don't know the company will follow its trend of releasing a second phone in the fall, but if it does, expect something impressive.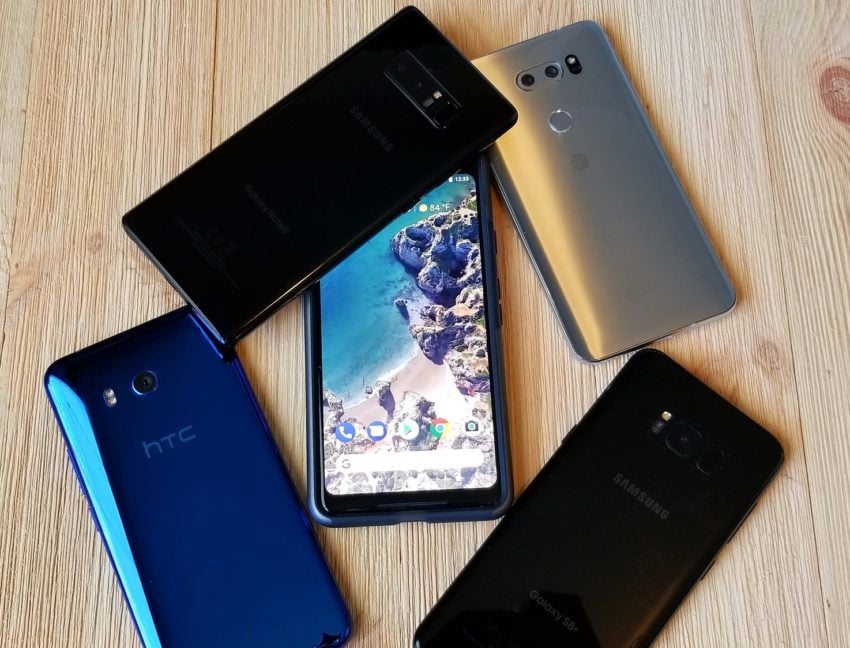 A phone like the OnePlus 6T, Pixel 3 XL, or the Galaxy Note 9 are all a better choice than the aging Pixel 2 XL. At least for most buyers. In certain situations, the Pixel 2 is better, but getting something new is typically the safest bet.
Expect a new Essential Phone 2, another Moto Z3, or even the Galaxy S9 Active. All of these phones will be newer than what Google has to offer right now.
The Galaxy S9 Active will be super rugged and have a huge 4,300 mAh battery that lasts for days. Motorola's Moto Mods make the Moto Z3 a great choice for anyone invested in those accessories, and we've even heard a few rumors that Google will release a budget-friendly Pixel 3 that resembles the old Nexus days. Even that might be a better choice than the old Pixel 2.
Basically, Google's phones are wonderful, but they're not your only options right now and in the near future.

As an Amazon Associate I earn from qualifying purchases.