Call of Duty Campaigns Rarely Finished: Are More Black Ops 4 Maps Better?
Rumors indicate Call of Duty: Black Ops 4 will not feature a single player story mode or campaign. The biggest questions is would you even play a Call of Duty: Black Ops 4 campaign if it was included. Many vocal users are clamoring for a single player mode in Black Ops 4, but data shows not that many players actually finish the story in Call of Duty games.
This would be the first Call of Duty without a story mode that we can remember. Looking back at the last 13 Call of Duty games player participation in the single player mode varies dramatically.
Call of Duty 3 has the highest number of players. Modern Warfare 3 and Advanced Warfare both were also high. Call of Duty: Black Ops 3 was the lowest in the last 13 Call of Duty games. Call of Duty: Infinite Warfare grew from there and Call of Duty: WWII marked a massive uptick in story participation.
The data from TrueAchievements covers the Call of Duty series on Xbox only, so we're missing out on Steam and PlayStation players who aren't tracked by the Xbox focused website. Even without the other platforms included a picture emerges of focus on multiplayer in Call of Duty and in other multiplayer heavy games like Halo and Battlefield.
The biggest question is will you care if there is no Call of Duty: Black Ops 4 story mode? For many gamers, the story is only something that sees a limited amount of play given the focus on leveling up in multiplayer. In fact, one of the changes we want with Call of Duty: Black Ops 4 is more multiplayer achievements, which would be a must have if Treyarch is dropping the single player mode from Call of Duty.
There's more to this than trying to cash in on loot boxes and battle royale popularity. If Treyarch skips the time and resources that are required to develop, build, script and act out a story mode can they improve the multiplayer experience dramatically?
[polldaddy poll=10007274]
With all of these resources, fans will expect more than nine maps when Call of Duty: Black Ops 4 launches and likely more than the 12 maps that came with Call of Duty: Black Ops 3. It's one thing to offer a small sampling of maps if you are focusing on a campaign and a new War Mode, but it's another to do so without the pull on resources.
If Activision and Treyarch come up short on maps, and point to DLC and Season Passes as the solution, it could be a bigger impact on sales than the lack of a single player.
Black Ops 4 Features Wishlist: 7 Changes We Want
Modern Setting for Black Ops 4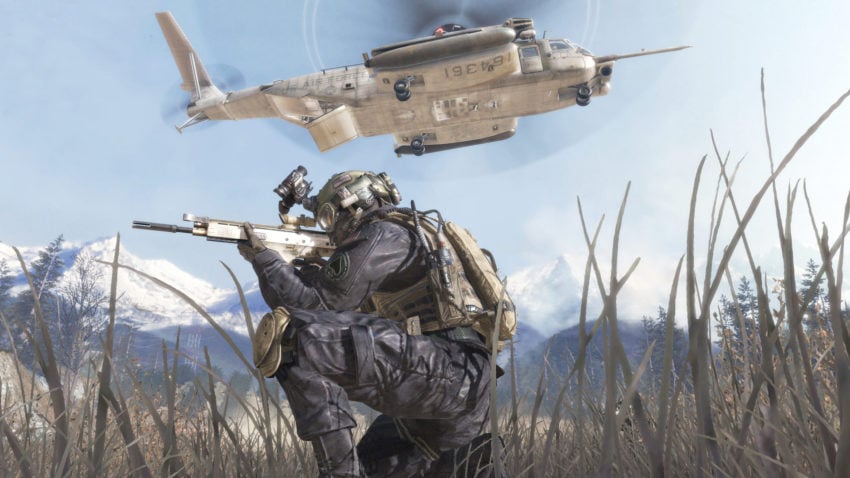 The setting for Call fo Duty varies dramatically from one year to the next, and we want to see Call of Duty: Black Ops 4 arrive in a modern setting with modern guns.
While I personally love the movement in Call of Duty: Black Ops 3, the community as a whole definitely wants boots on the ground gameplay, which can still be accomplished well in a modern setting.
Give us Black Ops 4 in Iraq, or at the very least in a setting where we get to use modern weapons and not relics from World War 2. Treyarch could also go a little bit into the past with a setting in Vietnam and still deliver a more modern feel.
We expect to learn about the Call of Duty: Black Ops 4 setting in May as Treyarch reveals the setting for the game as well as other details. Where do you want to see Call of Duty: Black Ops 4 take you?