Windows 10 Set Up Problems and How to Fix Them
Read this article to find out how to fix Windows 10 set up problems. Because after you've unboxed your new Windows 10 laptop, desktop or 2-in-1, the real work begins.
For everything to go smoothly, you need your Microsoft Account username and your password. You also need the same things required for other set up processes, like a power outlet and speedy internet access. These don't keep you from running into Windows 10 set up problems, but you're better prepared for them when you have all the resources you need.
Read: 52 Windows 10 Tips & Tricks You Need to Master Your PC
How to Fix Loud Cortana When Setting Up your Windows 10 PC
Before you hit the power button on your Windows 10 PC for the first time, make sure you take it to an empty place. That's because Microsoft's Cortana personal assistant attempts to guide you through the set up process. If you're not in a quiet place, mute your PC as soon as you can using the button at the bottom-left corner of your screen. She also stops talking to you if you don't answer her more than once.
You do not have to use Cortana to get through set up if you don't want to. Use a mouse and keyboard or the touch keyboard to agree to Microsoft's Terms of Service. Add your existing Microsoft Account or decide which features you want turned on and off.
How to Fix Microsoft Account Windows 10 Set Up Problems
Your Microsoft Account is important. There are plenty of features in Windows 10 that you can't use without one, and plenty of apps and areas that will populate with your content once you link your existing account.
If you don't have a Microsoft Account, create one from set up. Connect your PC to the internet and the user account screen will have an option to create a new Microsoft Account. Be ready with a potential username and password. And write the password down if it's something you don't think you will remember. For security purposes, Microsoft also asks for your phone number. This is perfectly normal.
Read: How to Add an Account to Windows 10
Again, if you have an existing account, feel free to use that account here. Just make sure you know the username and password for it. Your password could be anything, but your username is always an email address that ends with Outlook.com, Hotmail.com or Live.com.
Keep your phone nearby. Microsoft may send a code to verify your phone number. If you don't verify your PC, Microsoft Edge won't sync your browsing history and other details from your old computer.
How to Leave Cortana Off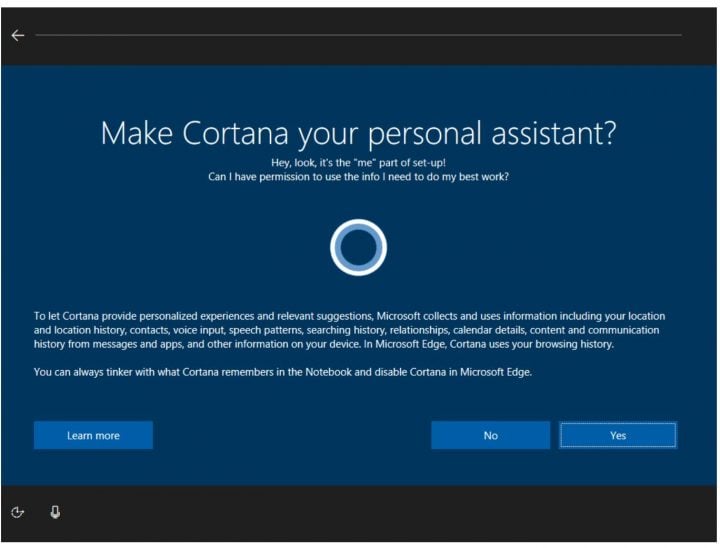 If you don't want to have Cortana on when you finish set up, don't hesitate to skip her set up screen without giving her the permissions she needs to run on your system. Don't worry, you can change these privacy settings back Settings app if you change your mind later.
How to Get Your Windows 10 Apps Back
For whatever reason, Microsoft doesn't make it easy for you to get your apps and games installed on your new PC like they did with Windows 8. Once you're through the main set up process, you must go to the Microsoft Store app on the Start Menu/Start Screen and download every app you've purchased or used on another PC again.
Read: 56 Best Windows 10 Apps in 2017
To do this, press the Windows key at the bottom of your keyboard. Click on the shopping bag icon.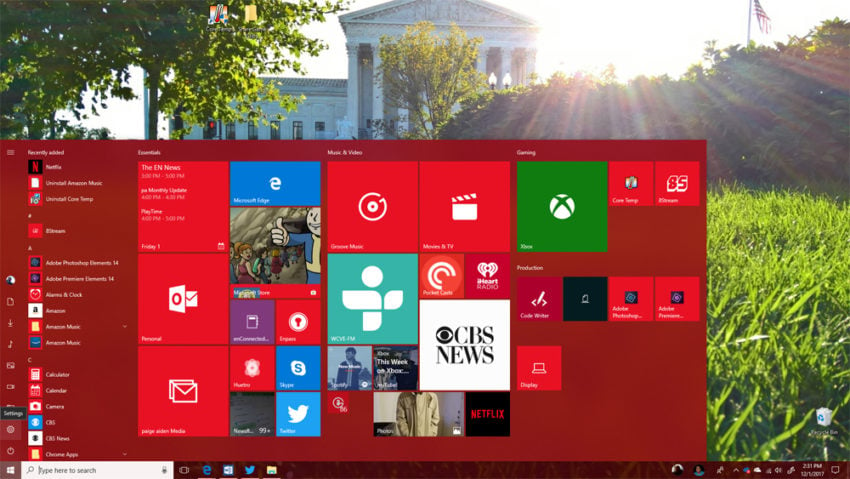 Next, click on the three dots in the top-right corner of the Microsoft Store app.
Now click My Library.
This breakdown provides a link to every app or game you have purchased through the Windows Store. Note that you won't see a My Library option if you didn't create a Microsoft Account during set up. You need a Microsoft Account to use the Windows Store.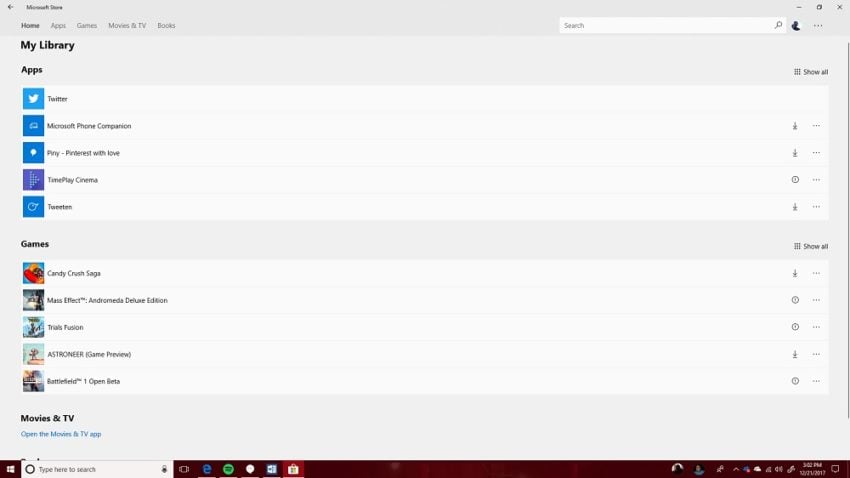 Read: How to Install Apps & Games in Windows 10
What to Do When Windows 10 Set Up Gets Stuck
It's rare that the Windows 10 set up experience ever gets stuck. Sometimes it looks like that's what's happened when Windows 10 is really just downloading updates in the background. Give your PC an hour to download the latest security patches and updates to apps from the Windows Store before doing anything more. Know that the set up process could take longer if you have very slow internet access.
If the PC locks before you can make it through the set up process, it's best to return it to where you purchased it. Either exchange it for another or ask the retailer to set it up for you. The Microsoft Store and Best Buy have help desks that walk you through basic set up before you leave the store.

As an Amazon Associate I earn from qualifying purchases.