52 Windows 10 Tips & Tricks You Need to Master Your PC
Any Windows PC worth buying now comes with Windows 10 and you need these 52 Windows 10 tips and tricks to master everything that your PC can do. Microsoft is always updating and improving Windows 10 and, with these tricks and features, you can take advantage of every new option the company has added since Windows 10 launched in 2015.
These Windows 10 tips and tricks make every part of Windows 10 better. Some let you turn the Start Menu, the area that you use to open your apps, back into the straight-forward menu that it was. Others let you take advantage of Live Tiles and treat the Start Menu as a pinboard. Gestures and Snap Assist make multitasking easier. There are dozens of features you can turn off or change to make your PC behave the way you want it to.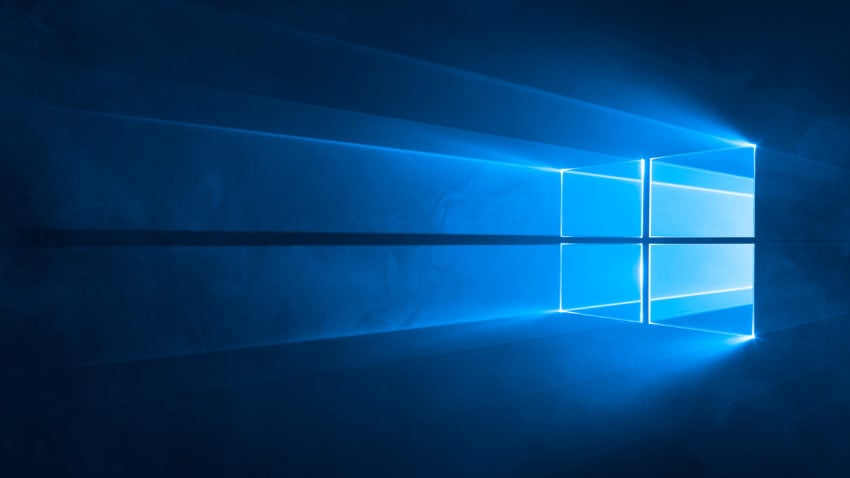 Gotta Be Mobile has compiled these Windows 10 tips from years of using notebooks, desktops and tablets from Microsoft, Dell, Lenovo, HP, Acer and more. Use them to get the most out of your PC today.
Read: 6 Best Windows 10 Laptops in 2017
1. Make the Start Menu Bigger or Smaller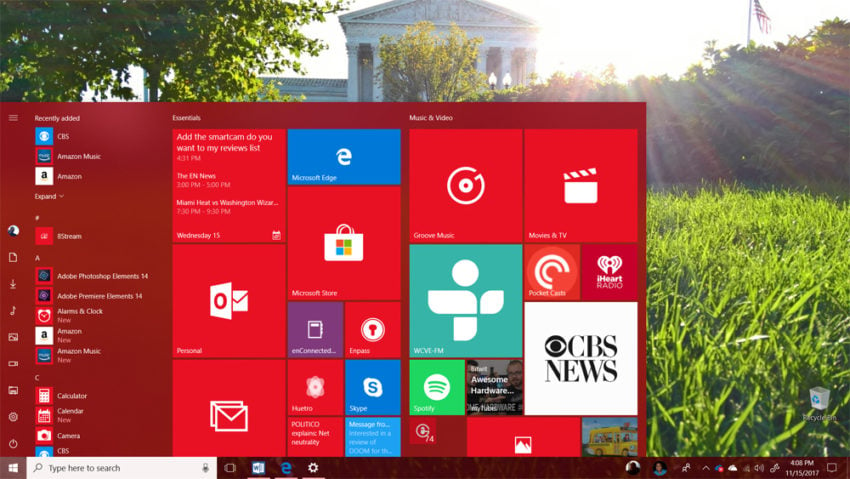 You can change the Start Menu's size to whatever you want. Hover your mouse pointer over the edges of the Start Menu. Handles appear that let you drag the boundaries of the Start Menu to shrink or grow. The smaller it is, the closer you come to the classic Start Menu from Windows 7 and earlier.
2. Add Your Favorite Folders to the Start Menu
You can pin your music, pictures, documents and downloads folders directly to your Start Menu. Open the Settings App and click on Personalization. Click on the Choose Which Folders Appear on Start Menu link at the bottom of all the toggles. Now flip the on switches for any folder you want to add to the Start Menu.
3. Turn Live Tiles On & Off on the Start Menu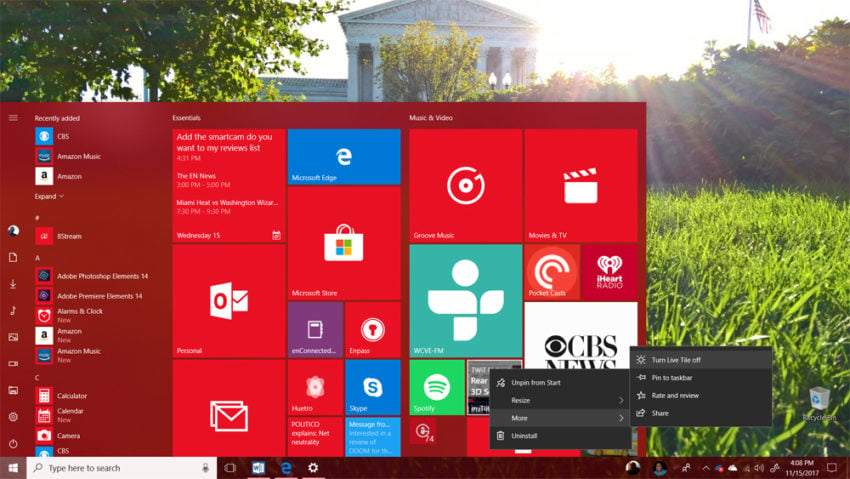 No collection of Windows 10 tips is complete without a way to turn Live Tiles back into icons. Live Tiles can surface pending messages, emails, your favorite photos and news. However, there are times when you don't want your information easy to access. Turn Live Tiles off by right-clicking on them in the Start Menu. Click More. Now click Turn Live Tile Off.
4. Use Your Start Menu as a Pin Board
Pinning a file saves you from opening the app and navigating to that file. Look for the pin options in Groove Music, Outlook Mail, CBS All Access, Microsoft Edge and many other apps you can download from the Microsoft Store.
5. Quickly Switch Speaker Systems
Once a speaker system is connected to your PC through Bluetooth or USB, click on the speaker icon in the bottom-right corner of your screen. You can switch between multiple speakers from there without going into the Settings app.
6. Snap Apps to the Sides of Your Screen with Snap Assist
Don't waste your time resizing apps so that you can multitask. Click on their title bars and drag them to the edge of your screen. Snap Assist will suggest other apps you can multitask in automatically.
7. See All Your Open App and Notifications with Two Swipes
To see every app you have open on a PC with touch, place your finger on the left edge of your display and swipe to the right. This opens Task View. To see all of your notifications on a PC with touch, place your finger on the right edge of the display and swipe to the left.
8. Turn Off Adaptive Brightness
If you are having trouble getting your display to brighten properly, read this How To Turn off Adaptive Brightness in Windows 10 tutorial. Note that you can also adjust your screen brightness from the Action Center button in the bottom-right corner of your screen.
9. How to Change Windows 10 Display Size
Some Windows PC makers ship their PCs with on-screen elements that are really big or really small. To adjust the size of apps and menus in Windows 10, open the Settings app. Click on System. Now use the drop-down menu under Scale and Layout to change how big apps, text and windows are on your PC.
10. Pair Windows 10 With a Wireless Display Receiver
Watch a video from across the room with a Miracast receiver and your Windows 10 PC. Open the Action Center by pressing the message bubble in the bottom-right corner of your screen. Tap or click on Expand. Now tap or click on Connect.
11. Download Extensions for Microsoft Edge
Just like Google Chrome, you can add features to Microsoft Edge with Extensions. Click here to get links to EnPass, AdBlock, Grammarly and other Microsoft Edge extensions. Most extensions are free to use.
12. Add a Favorites Bar to Microsoft Edge
Don't get stuck digging in menus to visit your favorite sites. Just add a favorites bar to Microsoft Edge. Open the browser and click on the three dots in the top-right corner of your screen. Click on Settings. Flip the Favorites Bar switch on.
13. Browse Web Pages in Full Screen with Microsoft Edge
To get rid of the address bar and browse websites with all your display, click the three dots in the top-right corner of Microsoft Edge. Click on the arrows beside Zoom.
14. Go Forward or Backward With a Swipe in Microsoft Edge
On a PC with a touchscreen display, swipe left on your web page to go back and swipe right to go forward in Microsoft Edge. You can turn this off from the Settings menu inside the app.
15. Take Notes in Microsoft Edge
Click the pen icon in the Microsoft Edge address bar to take a screenshot of a web page. Once you have the screenshot, use your finger or a digital pen to doodle on it, highlight text and share it with other people.
16. Change Your Search Engine to Google
You can't change the search bar at the bottom of your screen to Google, but you can change which search engine Microsoft Edge uses. Use this How to Change the Search Engine in Windows 10 tutorial to add new search engines to Microsoft's browser. Read Microsoft Edge Tricks for more Microsoft Edge Windows 10 tips.
17. Hide the Search Bar in the Taskbar
Keep yourself from getting too used to the search bar at the bottom of your screen if you don't like Bing. Right-click on the bar and hover over the Cortana option in the menu. Click on Hidden. This will remove Cortana from your taskbar.
18. Make Your PC's Battery Last Longer with Battery Saver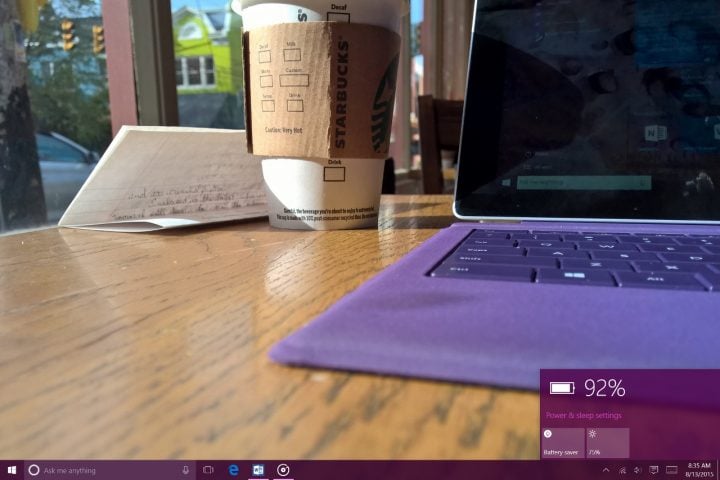 To make your Windows PC last longer between charges, click on the battery icon in the bottom-right corner of your screen. Click on the Battery Settings link. Click the switch labeled Battery Saver Status Until Next Charge. Read the Windows 10 tips in How to Get Better Windows 10 Battery Life to make your laptop or tablet last even longer on battery power.
19. Track Packages With Cortana
You can track packages with Cortana. Click on the search bar in the bottom-left corner of your screen. Click on the notebook icon on the left edge of the pop-up window. Select Packages in the menu. Use the Add a Package and paste your tracking number.
Cortana can track packages automatically when you give her access to your email through Outlook Mail. Read 10 Cortana Tips for Windows 10 and Xbox Users to learn more about Microsoft's personal assistant.
20. Sync Tabs Between Two Computers with Cortana
Click the search box in the bottom-left corner of your screen to open Cortana. If she's turned on, she tracks the last few websites you've visited, no matter what PC you were on. All your PCs must use the Microsoft Account for this to work.
21. Send Web Sites from Your Android Phone or iPhone
Install the Microsoft Edge Preview on your iPhone or Android device. Tap the send button at the bottom of the browser to send a web page directly to your PC.
22. Control Volume with Your Voice and Cortana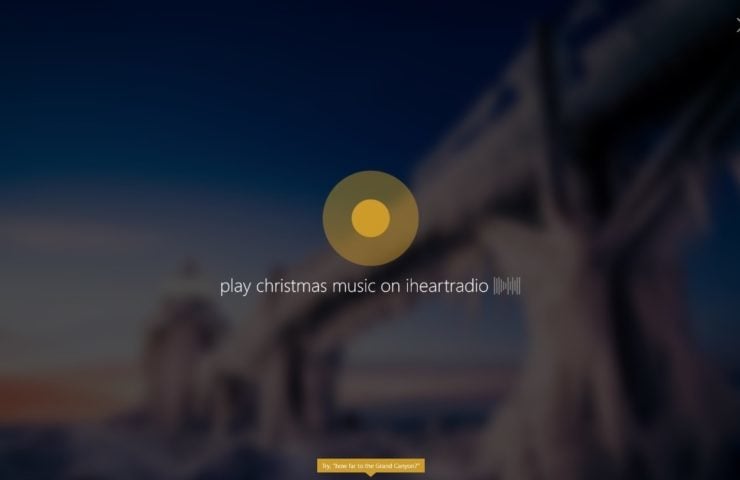 If Cortana is on, click on the microphone icon at the bottom of your screen and say "Volume Up," "Volume Down" or "Mute." This also works with the "Hey Cortana" command if you have your PC set to always listen for voice commands.
23. Send Text Messages with Your Android Phone from Cortana
Android phones with the Cortana app installed can send text messages from your Windows 10 PC. Once you've installed the app from the Google Play Store, click the Cortana search box at the bottom of your screen and type "Send a Text Message to." Include the name of the contact you want to message. This feature also works with a voice command.
24. Have Cortana Look for Coupons and Deals
Browse to any online store in Microsoft Edge and Cortana will ask you if you'd like to see coupons and sales from the address bar. Click on that notification to see that site's deals.
25. Broadcast with Xbox Game Bar
Windows 10 uses Mixer to let you stream footage from your games to other people. Press the Windows Key and the G key on your keyboard at the same time. Next, select the Broadcast button inside the game bar. Anyone with a Mixer account can now see you playing your game.
26. Record Video Game Clips
When playing any game on Windows 10, press the Windows Key on your keyboard and the G button to open the Game Bar. Click the red button to capture a video clip from your game.
27. Turn On Dark Mode
Windows 10 has a Dark Mode for people who use their PC without much light. To activate it, go to the Settings app. Click on Personalization. Select Colors from the menu on the right. Now select Dark in the Choose Your Default App Mode area.
28. Use the Action Center to Quickly Change Settings
Click on the Acton Center button in the bottom-right corner of your screen to open the Action Center. At the bottom of this area are buttons for quickly changing settings on your PC without opening the Settings app. Click Expand to get even more settings.
29. Turn Off Notifications from Apps & Games
To turn off notifications from your apps and games, open the Settings app. Click on System. Select Notifications and Actions in the menu on the left side of your screen. Flip the switch under Get Notifications from Apps and Senders to off. If there's just one app you'd like to silence, right-click on it in the Action Center to turn off its notifications.
30. Turn Tablet Mode On and Off Automatically
You can have your Windows 10 2-in-1 turn off Tablet Mode when it detects a keyboard. Open the Settings app and click on System. Select Tablet Mode from the menu on the left side of your screen. Choose Don't Ask Me and Always Switch under When this device automatically switches tablet mode on or off.
31. Save Space with OneDrive on Demand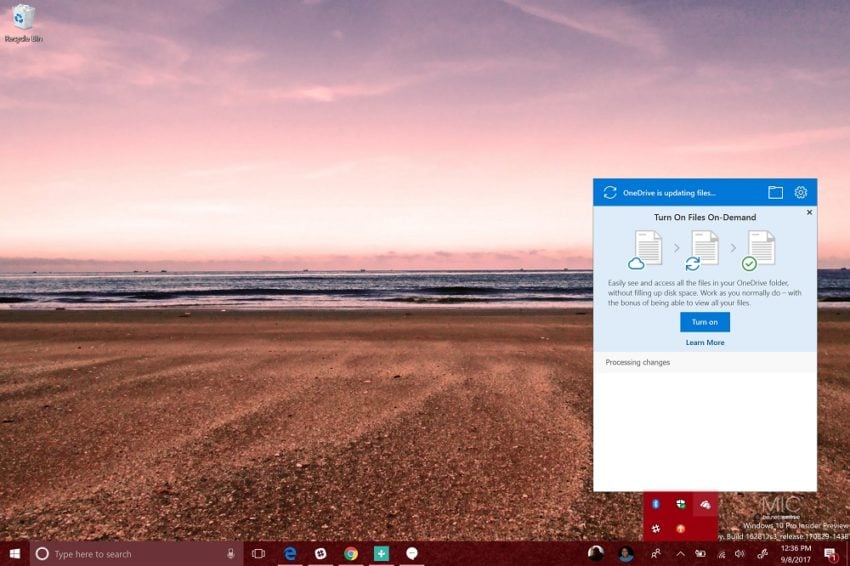 OneDrive on demand allows you to see the files you have stored on OneDrive without you downloading each of them to your Windows 10 PC. Type OneDrive into the search bar along the bottom of your screen to begin the setup process. Read Is Microsoft OneDrive Worth Buying? to learn more about the cloud storage service that's built into Windows 10 and to get more OneDrive for Windows 10 tips.
32. Create Playlist Covers in Groove Music
After you've created your own playlist in the Groove Music app, click the pen icon on the playlist to add cover art and doodles that sync to all your Windows 10 PCs. This gives your playlists a more personal feel.
33. Make the Taskbar Bigger
If you run out of space for pinning games and apps to your taskbar, hover your mouse pointer over the edge and drag it up to add a second row of icons. If you would like smaller icons, right-click on the taskbar and select Taskbar Settings from the pop-up menu. Flip the Use Small Taskbar Buttons switch to on.
34. Sync Your Settings
Windows 10 syncs most of your PC's options to your Microsoft Account so that they apply to whatever PC you're signed in on. To make sure this feature is on, open the Settings app. Now click on Accounts. Select Sync Your Settings from the menu on the left side of your screen and check each setting you want to sync.
35. Create Videos in the Photos App
To create videos, open the Photos app from the Start Menu. Click on You're the Director and select the photos and recordings you would like to turn into a video clip. This is a new app feature, so expect more Windows 10 tips for it soon.
36. Read Documents, Spreadsheets and Presentations for Free
Everyone with Windows 10 can use the Word Mobile, Excel Mobile and PowerPoint Mobile apps to read documents that they or someone else has created. Buy a subscription to Office 365 Business or Office 365 Personal and you can edit your files through these apps.
37. Combine Email Inboxes with Linked Inbox
Easily organize your email by linking similar accounts. Open the Mail app from the Start Menu. Click on the Settings cog at the bottom of the app on the left. Select Manage Accounts. Finally, click on Link Inboxes.
38. Take Selfies with the Camera App
Windows 10 has a built-in camera app that takes pictures and records video so that you can avoid the terrible add-on software that most PC makers still install. Click on the Start button in the bottom-left corner of your screen. Search for the Camera app in your PC's list of installed apps and programs.
39. Add Your Favorite Contacts to the Taskbar for Instant Messaging
Windows PCs with the Windows 10 Fall Creators Update installed have a People icon to the left of their system's Wi-Fi icon. Click on that icon and add the people who are most important to you to your taskbar. You can call, text and email those friends or family members from each window. If they use Skype, you can also instant message them and share links without opening the full Skype app.
40. Download Replacements For Your Favorite Phone Apps
The Microsoft Store doesn't have as many apps as your iPhone or Android device does. Search the Microsoft Store for some basic apps like Facebook and Twitter, then download whatever else you need from Gotta Be Mobile's 16 Windows 10 App Alternatives. The breakdown includes replacements for YouTube, Google Chat and more Windows 10 tips for finding great replacements for your favorite services.
41. Sleep Easier with Night Light
You can't switch on Dark Mode in Windows 10 automatically, but you can decide when Night Light comes on. It's the feature in Windows 10 that adjusts how much blue light your PC's display emits. Some studies show that blue light can disrupt sleeping patterns. Open the Settings app. Click Display. Now click on the Night Light Settings link to decide when Night Light turns itself on and how much it cuts the blue light coming from your PC's display.
42. Easily Manage Storage
Manage your storage with Windows 10's built-in tools for tracking how much space your files take up. Open the Settings app and click on System. Select Storage from the menu on the left side of your display. Flipping the Storage Sense switch to on lets your PC delete unnecessary files and free up space without you doing anything.
Use Gotta Be Mobile's 4 Ways to Free Up Storage Space in Windows 10 for more storage saving Windows 10 tips.
43. Download New Windows 10 Themes
Themes change your wallpaper, sounds and mouse pointer. Get new themes from the Microsoft Store's Theme area. Open the Settings app. Click on Personalization. Now select Themes in the left menu.
44. How to Change What Your Power Button Does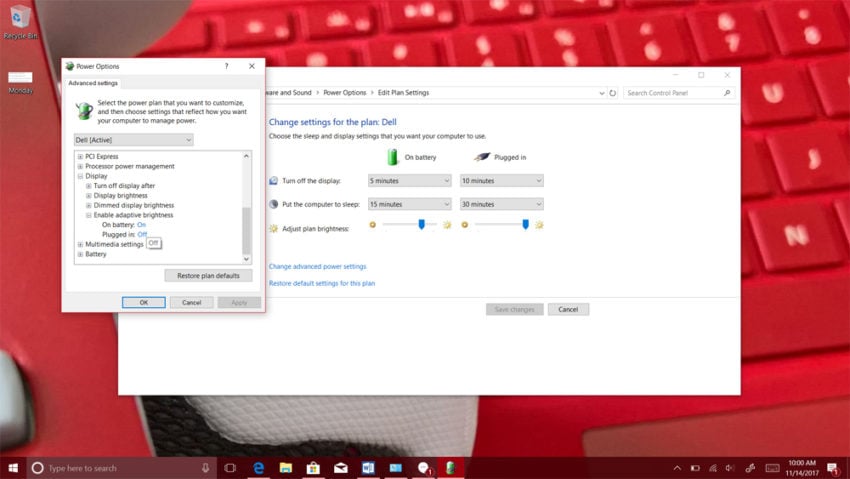 Instead of turning your PC completely off, you can have its power button control hibernation so that it's always ready to get to work. Type Edit Power Plans into the search bar at the bottom of your screen. Click on Change Advanced Power Settings. Look for Power Buttons and Lid in the pop-up menu. Finally, select Power Button Options to change what your Power Button does.
45. Quickly Balance Performance & Battery Life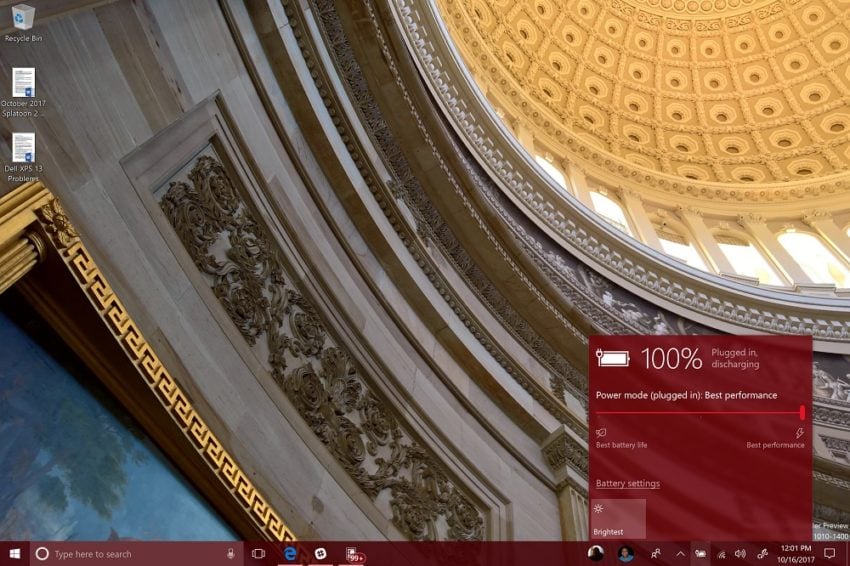 Click on the Battery icon in the bottom-right corner of your screen to change whether your PC gives you better performance for your apps and programs or longer battery life.
46. Limit How Much Data Your PC Uses
The company that supplies you with internet may have a penalty for going over each month's allotment. If you find yourself running into that penalty a lot, use Windows 10's Data Sense tool to track how much data your PC is using and limit what it does in the background. Open the Settings app. Click on Network and Internet. Now click on Data Usage in the menu on the right.
47. Share Your Internet Connection with Other People & PCs
If you want to help other people around you connect to the internet, but you don't want to give them your network password, share your PC's internet connection instead. Open the Settings app and click on Network and Internet. Select Mobile Hotspot from the menu on the left of your screen. Now flip the Share My Internet Connection with Other Devices switch to on.
48. Have Your PC Automatically Change Time Zones
Never adjust your PC's clock for travel again with these two Windows 10 tips. Right-click on the clock in the bottom-right corner of your screen. Select Adjust Date/Time from the menu. Now flip the Set Time Zone Automatically and Set Time Automatically switches to on. Your PC will use your internet connection to figure out where you are and update the time in the background.
49. Switch and Minimize Apps with Your Touchpad
Windows 10 2-in-1s and laptops have trackpads that let you manipulate apps and programs without moving your fingers just like on a touchscreen. Place three fingers on your trackpad and swipe left or right to quickly switch apps or programs. Minimize all apps and programs by putting three fingers on your trackpad and swiping down. Swipe up with all three fingers to restore all your apps to where they were.
50.  Access the Power User Menu
Right-click on the Start button in the bottom-left corner of your screen for links to the File Manager, Control Panel and Network Features that Microsoft doesn't provide access to in the Settings app. This menu is so handy that it's one of the Windows 10 tips you should write down on a sticky note and keep next to your PC.
51. Use Microsoft Family to Monitor What Your Children Do
Microsoft Family lets you assign kids their own username and password, then track what they're doing online and how much screen time they have. Use Gotta Be Mobile's Microsoft Family Set Up Guide to get started. This feature is free and the settings you choose also apply to the Xbox One, Xbox One S and Xbox One X.
52. Get Cortana Windows 10 Tips Directly from Cortana
It's hard to remember every voice command for Windows 10. Luckily, Cortana provides you with Windows 10 tips herself. Click on the search bar. Once it is open, click on the See All Tips link inside the pop-up window. Scroll through the list of commands and actions to learn how to use the personal assistant.