10 Cool Things the OnePlus 6 Can Do
The OnePlus 6 is a big and powerful phone with a lot of neat new features. And while most buyers will love the bezel-free display or dual cameras, that isn't all this phone can offer you. Here's a list of 10 cool things the OnePlus 6 can do to help you get what you paid for.
At first, it just looks like an iPhone X clone or a bigger OnePlus 5T. It has a familiar design and notch, two cameras on the back, and a few small changes here and there. However, you'll be happy to find some noteworthy features and controls inside.
Read: 15 Best OnePlus 6 Cases
Whether you just bought the OnePlus 6, plan to, or picked one up after reading some positive reviews, you'll want to take advantage of every useful tool or feature. Some are these are well-known to OnePlus fans, while others are exciting ones you probably didn't know about.
This is an impressive and powerful phone for the price. You're only paying $529 but get a device as capable as the Galaxy S9, Note 8, or any other expensive flagship Android smartphones.
Everyone knows the phone has a big screen, a fast rear-mounted fingerprint scanner, and a clean and smooth version of Android 8.1 Oreo. There are two cameras on the back, and of course, it can take Portrait mode photos like most of the competition. Those are all great, but here we're focusing on those hidden features that make it exciting.
Read: 5 Best OnePlus 6 Screen Protectors
We'll show you how to control the phone and launch apps with gestures, and get the most from that 6.3-inch screen. Not to mention running two of the same apps in parallel, take expanded screenshots, or shoot slow-motion video. You can even install the unreleased Android 9.0 P software update early.
Check out the slideshow below and learn a few new things about your phone.
Hide the Notch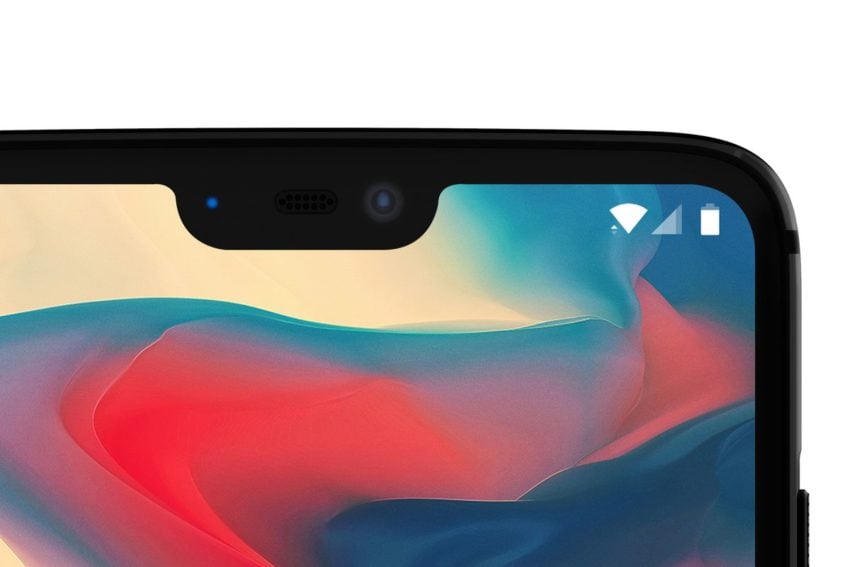 Some love it, others don't mind, while a lot of people absolutely hate it. We're talking about that notch in your screen. The OnePlus 6 has an edge-to-edge display that covers almost the entire front of the phone. It goes all the way to the top, which means the company had to add a notch for the front camera and speaker grill.
Did you know you can hide the notch? This makes your phone look similar to a Galaxy S9 or the OnePlus 5T, with a small bezel at the top, but it's elegant and works great. You can hide the notch using a little software trick.
Simply go to Settings > in Device tap on Display > Notch Display > Hide the Notch
Once you choose this, a software overlay puts a black bar at the top and completely hides the notch. The phone software recognizes this, apps take it into consideration, and everything works as expected. You can still see the notch under certain lighting, but for the most part this trick works great.

As an Amazon Associate I earn from qualifying purchases.