10 Reasons to Wait for the iPhone 6s
Apple still isn't talking about the iPhone 6s or iPhone 6s Plus but thanks to a mountain of credible evidence, it looks like it should start talking soon. And with a launch and release likely just a few short weeks away, now is a great time to start waiting for Apple's new iPhones.
For several weeks, we've seen iPhone 6s rumor after iPhone 6s rumor emerge. Rumors have outlined iPhone 6s features and they've started to get so specific that we now have two key dates to circle on the calendar. Things are starting to heat up and it's a great time to be an Apple fan or someone looking to buy a brand new smartphone.
Apple's iPhone 6 and iPhone 6 Plus are top notch devices but in just a few short weeks, they'll be replaced by something new. And if we're lucky, something better. If you're in the hunt for a new iPhone or a new smartphone in general, we think it would be wise to start waiting for the iPhone 6s right now. If you can.
We realize that everyones situation is a little bit different but if you're not in dire need of a new device, you should hold out for a few more weeks. Here's why.
iPhone 6 Launch Date is Close
Right now is a great time to start waiting for the iPhone 6s because we're very confident that the device's launch date is only a few weeks away.
BuzzFeed's John Paczkowski recently outlined Apple's plans ahead of time. His report suggests that the company will be hosting a September 9th launch event that will include new iPhones. This is the same day that Apple used for its iPhone 6 launch date last year.
The date makes sense and the source is credible so there's good reason to believe that that will be the day that Apple announces the iPhone 6s and iPhone 6s Plus. New iPhones only come once a year so there's incentive to hold off for a few more weeks as Apple's plans come together.
iPhone 6s Release Date is Close
Sometimes companies will announce a phone and release it a month or two after the announcement. Not Apple.
When Apple announces a new phone it confirms a specific release date on stage. That release date has historically fallen about two weeks after the launch date after a pre-order period. This is precisely what iPhone 6s release date rumors are suggesting will happen next month.
The iPhone 6s release date is currently rumored for September 18th or September 25th though neither date is confirmed. The dates do make a ton of sense though.
Apple typically releases its new iPhone models on Friday and before the end of its fiscal year. Apple's fiscal year ends on September 28th.
So, if seeing the iPhone 6s drop on stage isn't enough, you should be able to get your hands on the iPhone 6s models in a little more than a month.
iPhone 6 Price Drop
When Apple announces a new iPhone it typically shuffles its iPhone lineup. Last year, the company dropped the iPhone 5s down to $99 and the iPhone 5c down to free-on-contract to make room for the $199.99 iPhone 6 and $299.99 iPhone 6 Plus. We don't know what it will do this year but there's no way it can sell the iPhone 6 and iPhone 6 Plus for full price once the iPhone 6s comes along.
We'll almost certainly see Apple and its partners restructure their iPhone pricing once the iPhone 6s release rolls around. We've already seen several iPhone 6 deals emerge ahead of launch but the best deals probably won't arrive until Apple starts taking orders for its new devices.
There's no reason to pay full price for an iPhone 6 or iPhone 6 Plus at this point. Not with the iPhone 6s and iPhone 6s Plus just weeks away. Wait a few weeks and if you decide that you don't want or need the iPhone 6s or iPhone 6s Plus, you'll have cheaper iPhone 6 models at your disposal.
iPhone 5s Price Drop
Same goes for the iPhone 5s. While it currently sits at $99 on-contract, we wouldn't be surprised if Apple and its carrier/retail partners start offering some significant price cuts following the iPhone 6s release.
As we've noted, the iPhone 5s is still a very solid phone and it stands to improve thanks to the upcoming iOS 9 release from Apple. iOS 9 should come out a couple of days before the iPhone 6s arrives so you should be able to get a feel for the iPhone 5s' performance with iOS 9 on board starting in late September.
The Cameras
The close proximity to launch and the potential for deals are great reasons to start waiting for the iPhone 6s but there are a few more reasons we think you should hold out starting with the iPhone 6s' cameras.
iPhone 6s rumors have, for several weeks, hinted at big changes to the iPhones rear and front-facing (FaceTime) cameras. Leading analysts believe that the changes to the cameras will be among the iPhone 6s' biggest selling points and that's great news for those looking to buy a new device.
The iPhone 6s is rumored to have a 12MP rear camera and a 5MP FaceTime camera. Megapixels don't tell the whole story but it's important to note because of the iPhones history.
Apple's kept an 8MP sensor on the iPhone for many years now and this switch could usher in a new era for Apple's mobile devices. Apple's iPhone camera is always counted amongst the best on the market and there's a real good chance that the iPhone 6s will receive the same honor.
Performance
iPhone 6s rumors point to several performance upgrades that should appeal to those that want great battery life, fast data speeds and more from their next phone.
The iPhone 6s is rumored to have a new A9 CPU on board. It's also rumored to have a new Qualcomm chip that could provide faster LTE data speeds and better battery life. The new iPhone is also expected to come with 2GB of RAM as opposed to the 1GB of RAM on board the iPhone 6 and iPhone 6 Plus.
The iPhone 6 and iPhone 6 Plus are both solid performers but if you wait a few weeks, you might be looking at two of the most powerful smartphones on earth.
Stronger Design
We still talk to people that are concerned with the durability and strength of the iPhone 6's design. If that's a concern of yours, you might want to consider waiting for the iPhone 6s.
Apple's rumored to be making some changes to the iPhone 6s' design. The design will reportedly be more durable than last year's models which means that we probably won't see a Bendgate 2 emerge in hours after the iPhone 6s' release.
Force Touch
While Force Touch might not be the device's biggest selling point, it's a feature that you should be excited about and one that we think might be worth waiting for.
Apple is rumored to be employing Force Touch display technology on the iPhone 6s. Force Touch is currently available on the Apple Watch and new MacBook but it's not available on the iPhone 6 or iPhone 6 Plus.
A recent report from 9to5Mac outlines what Apple's iPhone Force Touch capabilities might look like and they were some very interesting use cases including the ability to clear all notifications, shortcuts to features in Maps and the new Apple Music app, and more.
It might be aimed at power users but it looks like it might be useful to all iPhone 6s users in the long run. It's an extremely interesting feature and one that's worth waiting for.
Longevity
If you like keeping your phone for three years or more before replacing it, we highly recommend waiting for the iPhone 6s to arrive.
Apple probably won't detail this on stage but the iPhone 6s and iPhone 6s Plus will get better software support than any iPhone currently on the market.
The iPhone 6 and iPhone 6 Plus have a year of software support under their belts. iOS 9 will be their first major update and they should continue to get iOS updates for at least two more years, maybe even three. The iPhone 5s will be lucky if it gets two more years of support.
The iPhone 6s Plus and iPhone 6s Plus will come stock with iOS 9 and likely get three to four years of support going forward. That means one more year than the iPhone 6 and two more years than the iPhone 5s.
If you want the best possible software support and you want an iPhone, wait for the iPhone 6s to arrive.
Potential for $199.99 32GB iPhone 6s
Nothing is confirmed but the door is open for Apple to make a move to a 32GB base. It's a move that Samsung made earlier this year with its Galaxy S6 and rumors suggest that Apple is at least considering pushing the base iPhone model from 16GB to 32GB of storage space.
There's also talk about Apple keeping the base at 16GB but given that nothing is confirmed until Apple takes the stage, it might be worth it to wait a few weeks just to see which way the company goes.
iPhone 6s: 15 Things Buyers Can Count On
iPhone 6s Launch Date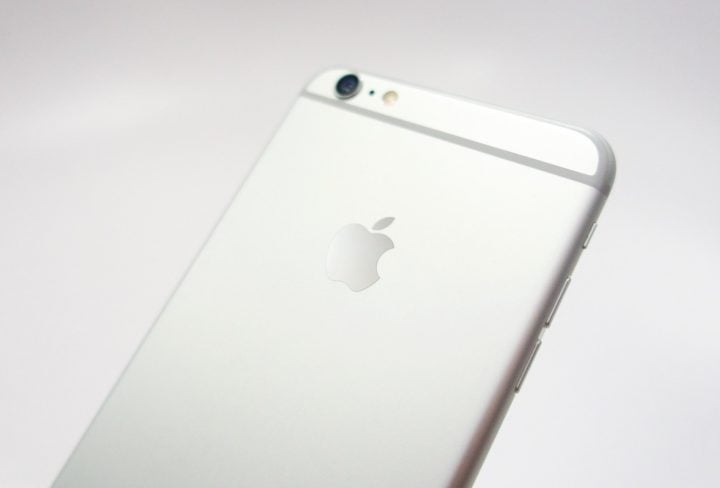 Apple hasn't sent out media invites for its inevitable iPhone launch event but it doesn't really need to at this point.
BuzzFeed's John Paczkowski has all but confirmed the iPhone 6s launch event for September 9th. This is the same date that Apple used for the iPhone 6 launch.
Unless disaster strikes, this is when you can expect Apple to talk about the iPhone 6s and the iPhone 6s Plus for the first time. You can also expect Apple to run down other products including iOS 9 and the new Apple TV.

This article may contain affiliate links. Click here for more details.