Samsung Galaxy S7 Oreo Problems & Fixes
The Samsung Galaxy S7 Oreo update brings new features, enhancements, and a new set of frustrating problems.
Samsung's Galaxy S7 Oreo update didn't go through a public beta, but the company spent several months testing the update behind the scenes. Samsung's carrier partners spent additional time testing the update.
This testing helped the companies squash bugs and performance issues, but some Galaxy S7 and Galaxy S7 users are running into problems with the software.
As the Galaxy S7 Oreo update picks up steam, so do complaints about its performance on the aging former flagships. We haven't seen any widespread problems that might cause Samsung to halt the update, but Galaxy S7 users are still dealing with a variety of Oreo-related issues.
With that in mind, we'll take you through the current state of Galaxy S7 Edge and Galaxy S7 Oreo problems. We'll also take you through some ways to prepare for your Android Oreo update, outline some potential fixes, and show you what you can expect from Samsung and your carrier going forward.
Prepare for Your Update
If you haven't installed Android Oreo on your Galaxy S7 or Galaxy S7 Edge yet, make sure you prepare for the update. A little preparation can go a long way toward preventing problems.
We've put together a pre-installation guide that will take you step-by-step through the process we use before we install new software on our Galaxy phones.
If you don't have a ton of time to devote to the pre-installation process, at the very least you'll want to make sure all of your files are backed up properly. Data loss issues aren't as common as they used to be, thanks in part to the cloud, but you'll still want to make sure everything is squared away before you move from one version of Android to another.
For more on the Galaxy S7 download and installation process, take a look at our guide. It'll help you plan out how much time you'll need to get the new software up and running.
Galaxy S7 Oreo Problems
As we push away from the release date we're starting to hear about the problems Galaxy S7 and Galaxy S7 Edge users are running into on Oreo. Some of these issues have carried over from Android Nougat, but many others are brand new.
The current list includes some of the usual culprits like weird battery drain, issues with Bluetooth, Enterprise issues, and issues manually installing the software ahead of their OTA.
We're also hearing about boot issues and hanging updates, Google Drive problems, flickering screens, problems with the phone's Developer Options, faint status bar, and some major issues with the popular Pokemon Go application.
These issues appear to be isolated for the moment, but again, we expect complaints to pickup as the Galaxy S7 Oreo roll out picks up speed.
Where to Find Feedback
Those of you using Android Oreo and those of you waiting to upgrade should keep an eye on feedback from your fellow Galaxy S7 users as we march into the summer months.
Feedback about Android Oreo will alert you to potential benefits (a number of users are reporting improved performance) and it'll also make you aware of potential problems with your device's version of Android Oreo.
You can find feedback about Android Oreo in a variety of places. We've put together a guide that will take you through the best reasons to, and not to, install Android Oreo right away. The potential for problems is one reason why you might want to take a rain check.
We also recommend checking XDA-Developers and Android Central Forums on the regular for essential feedback about bugs and the update's overall performance.
Now that U.S. carriers are pushing the Oreo update to the Galaxy S7, Galaxy S7 Edge, and the Galaxy S7 Active you'll can track performance on official forums like AT&T's, Verizon's, Sprint's and T-Mobile's.
We also recommend keeping an eye on the Galaxy S7 Reddit and social media sites like Twitter for additional feedback about bugs and performance.
How to Fix Galaxy S7 Oreo Problems
If you run into a problem with Oreo on your Galaxy S7 you should be able to fix the issue within minutes from you desk or couch at home.
Our long list of common Galaxy S7 problems and fixes and it's a great place to start if you're running into issues with Wi-Fi, Bluetooth, or another service.
If you start noticing weird battery drain on your Galaxy S7, our guide to fixing battery life problems should help you get a handle on the issue(s).
If you can't find what you're looking for in our guides, you should move to XDA-Developers Galaxy S7 Forums for fixes, the Android Central Galaxy S7 Forums, or carrier support forums like the ones at AT&T, Sprint, T-Mobile, Verizon. Most carriers have an official customer support forum.
If you can't find help there, you might want to contact Samsung or your provider on a social media site like Twitter. Samsung's also got a customer support line that could help.
What's Next
Now that the Galaxy S7 Oreo roll out is making significant progress, keep your eyes peeled for Android Oreo bug fix updates. Samsung and its carrier partners will be active in the coming weeks.
Samsung will continue to push out its monthly security patches and there's always a chance your Galaxy S7's update comes with fixes for lingering Oreo problems.
If you're struggling on Android Oreo, you should also make sure to bookmark your carrier's Android update schedule if it has one.
Carriers like Fido, Rogers, and Telus in Canada and Vodafone in Australia often confirm Galaxy S7 and Galaxy S7 Edge bug fix updates weeks in advance.
4 Reasons Not to Install Galaxy S7 Oreo & 10 Reasons You Should
Install Android Oreo for Better Security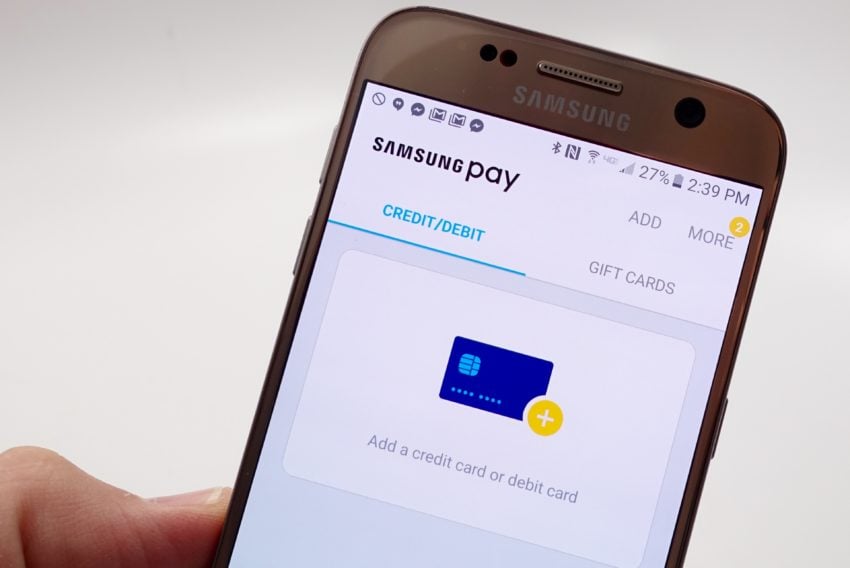 If you store sensitive data on your Galaxy S7, and we assume most of you do, you'll probably want to install the Android Oreo update soon after it arrives for your phone.
Samsung's Galaxy S7 Oreo updates come with important security updates from Samsung and Google. If you're curious about the contents of Samsung's latest security updates, you can read more about these changes on Samsung's website.
On top of the latest patches from Samsung and Google, Samsung's Galaxy S7 Oreo update also brings some other important security features to help protect you and your device from harm.
The company's Oreo update delivers security improvements to Samsung Pay, the Galaxy S7's popular mobile payment solution.
The Galaxy S7 Oreo update also comes with enhancements to the handy Find My Mobile solution.
Samsung's updates to Find My Mobile include the ability to remotely back up Secure Folder to Samsung Cloud when you lose your phone and the ability to lock up Samsung Pass using Find My Mobile.

As an Amazon Associate I earn from qualifying purchases.