10 Things to Do Before Installing the Galaxy S8 Oreo Update
The Samsung Galaxy S8 Android 8.0 Oreo update roll out has begun which means Galaxy S8 users across the globe should start preparing for its arrival. If you aren't sure where to start, this guide will take you through some steps to take before you install Android Oreo and Samsung Experience 9.0 on your phone.
Samsung's finally rolling out its version of Google's Android 8.0 Oreo update and the company is starting with the Galaxy S8 and Galaxy S8+, the two devices that were part of the company's Android Oreo beta.
The Galaxy S8 Android Oreo update is currently limited, but we expect the roll out to expand to other models in regions around the world in the near future.
T-Mobile is currently testing its Galaxy S8 Android Oreo update which means a release for other major U.S. carriers should be close and Samsung Canada claims the update will start rolling out on March 19th. Canadian carrier Fido also says it plans to roll out the Galaxy S8 Oreo this month.
How to Prepare Your Galaxy S8 for Oreo
Samsung's Android 8.0 Oreo update is a big one, between 530MB and 1.5GB for most Galaxy S8 users, and it packs a long list of features, enhancements, tweaks, and patches. It's an exciting upgrade and one that you should think about installing soon after it arrives for your Galaxy S8.
The Galaxy S8 Oreo update went through an extensive beta, but bugs and performance issues have made it into the final version of the software.
There's no way to predict exactly how the Galaxy S8 Oreo update will treat your device so it's important to prepare ahead of time. This will help you limit problems and headaches.
With the update set to pickup steam in the near future, now would be a great time to start preparing yourself and your Galaxy S8 for Oreo.
This walkthrough will tell you how to backup your data, show you some ways to get familiar with Android Oreo, and provide you with a few tips that will come in handy as you start your transition from Android Nougat to the latest version of Android.
Backup Your Files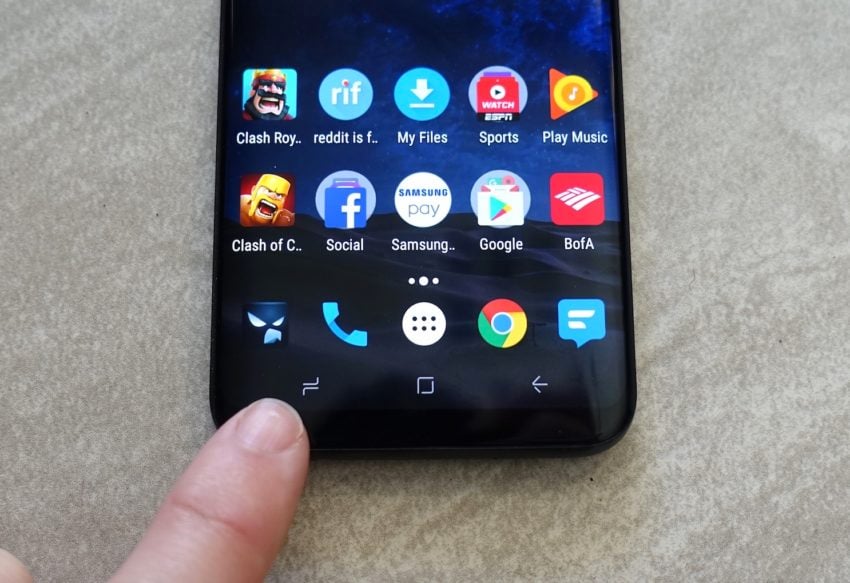 You probably won't experience data loss after installing Android Oreo on your Galaxy S8, but you can never be sure. There's always a chance so make sure you backup all of your important data before you install the new software on your phone.
The quickest and perhaps easiest way to backup the data on your Galaxy S8 is via Samsung's Smart Switch application. Smart Switch will backup all of your SMS messages, all of your home screen settings, your Galaxy S8's settings, your call logs, your apps, all of your photos and videos, and any documents you might be storing on there.
You can also use Samsung Cloud to backup the data you store on your Galaxy S8 or Galaxy S8+. You only get a limited amount of free storage, but it might be enough for some of you.
You can find Samsung Cloud in your Galaxy S8's Settings > Cloud and Accounts. If you don't have a Samsung account you'll need to create one in order to use this solution.
There are also a bunch of third-party apps on the Play Store that you can use to backup your Galaxy S8's files. Super Backup & Restore is a popular option.