13 Things to Know About Battlefield 1 In The Name of The Tsar
In the Name of the Tsar Update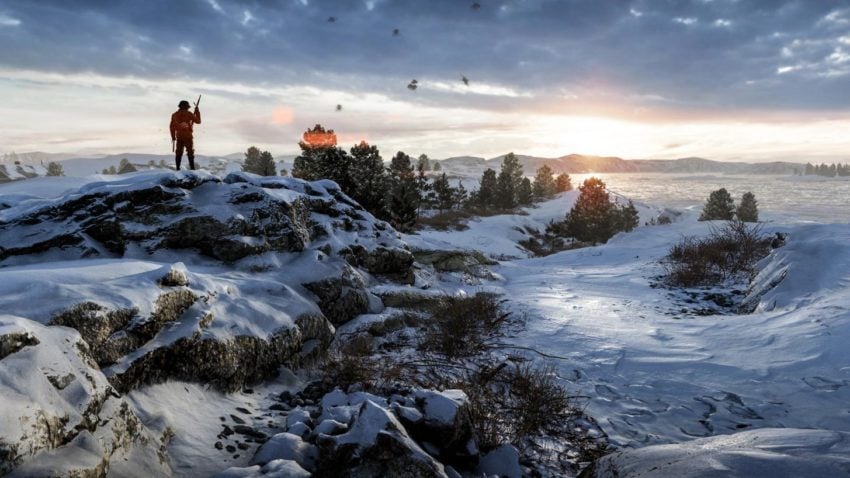 In the Name of the Tsar comes with a mandatory update for all Battlefield 1 players. The update delivers In the Name of the Tsar's content and it also brings some bug fixes and tweaks to all players.
The September update includes several fixes for the game's user interface, tweaks to vehicle balance, and a fix for They Shall Not Pass' Fort Vaux map.
Here's the full list of changes for all platforms:
Persistance
- Fixed issue where the Origin Access dog tag was not being unlocked when subscribed to Origin Access.
- Added Service Assignments and Specializations.
UI
- Fixed issue where the wrong rank icon was displayed on the Kill Card for Rank 110.
- Fixed issue where some weapons were not being fully customizable from the front end.
- Replaced shortcuts on Home Screen with dynamic Battlepacks and Service Assignments widgets.
- The name filter now trims empty filter texts in the Server Browser.
- Game servers with custom configuration are now designated as CUSTOM in the Server Browser.
- Fixed issue accessing Options menu after leaving the server queue.
- Fixed an issue in the End of Round screen where all Class Rank icons were gold instead of the corresponding Gold, Silver, or Bronze Rank value.
Vehicles
- Bombers should no longer take multiple damage pings from a single bullet.
- Changes to stationary weapon repair and respawn - if not repaired for two minutes, the QF1 AA, FK96 Field Gun, and 305/52 O Coastal Gun will be restored to full health. Players can still use a repair tool to get them back into action faster.
- Fixed issue where dismounting a horse while it was jumping would cause it to get stuck in the jump animation.
Weapons & Gadgets
- Fixed issue where it was possible to spawn with duplicate gadgets.
Maps & Modes
- Fixed collision on staircase in Fort de Vaux to allow players to climb them while prone.
- The Best Squad screen will now appear after an operation is completed.
- Fixed issue where character models would appear blurry in the Best Squad screen.
- Improved loading of the Customize Soldier screen on the main menu.
- Fixed issue where the kill card would sometimes not show while spectating other players.
Netcode
- Fixed display conditions for latency variation icon.
- Improved server-side player latency stability.
RSP
- Increased RSP map rotation limit from 15 to 24

This article may contain affiliate links. Click here for more details.