12 Things to Know About the Gears of War 4 Beta
Multiplayer Only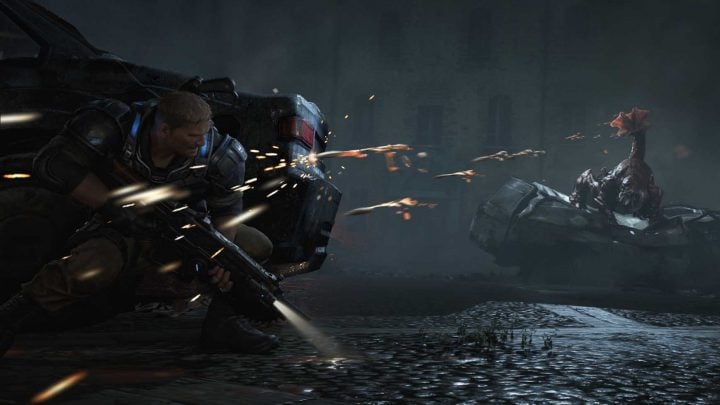 If you're looking to play the campaign portion of Gears of War 4 you're going to have to wait.
The Gears of War 4 beta won't include any portion of the story campaign. Instead it'll be focused on the multiplayer portion of the game.
The Coalition's Rod Fergusson recently told Game Informer that this will be a "technical" beta. In other words, it's an actual stress test rather than a marketing ploy.
Here's Fergusson's full quote from the interview:
"What you're going to play is basically an alpha build of our multiplayer... That means there's going to be issues, but it's an actual beta. It's not a fake demo it's not a highly polished thing in the sense that it's set up as a marketing demo. It's actually, Hey, we have brand new technology on our servers and we have brand new features on our client and we want that to be tested at scale and we want your help."
Microsoft and The Coalition will use PAX East to announce a new competitive mode for Gears of War 4. The announcement will be made during a stream that starts Saturday April 23rd.
The Out of the Shadows: Inside Gears of War Multiplayer with The Coalition panel that kicks off on Sunday, April 24 at 10:30am will feature "a deeper dive" into the Gears of War 4 multiplayer and "some special surprises."
Given that PAX East ends on April 24th and the public beta starts on April 25th, we could see some kind of tie-in with the announcements there.
Stay tuned.

This article may contain affiliate links. Click here for more details.