10 Things to Know About the Galaxy S7 Nougat Release
With the Samsung Galaxy S7 Nougat release starting to pickup steam we want to take a look at the most important things Galaxy S7, Galaxy S7 Edge and Galaxy S7 Active users need to know as we push into February.
The Samsung Galaxy S7 Nougat release started last year with an Android 7.0 beta release for select Galaxy S7 and Galaxy S7 Edge users.
The beta helped Samsung weed out problems and it let Galaxy S7 users test the operating system's various features ahead of the official roll out date.
Earlier this year, Samsung fired up the official Samsung Galaxy Nougat roll out and the Galaxy S7's update is pushing out to select models in select regions around the world.
We've been taking a close look at the Samsung Galaxy S7 Android Nougat update and today we want to spell out a few things you should know about its release in the United States and countries around the world.
How to Prepare for Galaxy S7 Nougat
Most of you are still waiting for your Samsung Galaxy S7 Nougat update. We recommend using this time to prepare yourself, and your Galaxy S7, for Android Nougat's arrival.
It's impossible to predict what problems you might run into when you go to download your new operating system. A little prep work will go a long way toward preventing problems and headaches.
To help, we've put together a guide that walks you through the pre-installation process. It's worth a look, especially if you're new to Android and/or Samsung.
Reasons Not to Install Nougat Right Away
When your Galaxy S7 Nougat release arrives it's going to be tempting. We get it. It's a new operating system. While you might be tempted to install Nougat the second it prompts on your phone, some of you might be better off waiting a few hours, days, or longer.
If you're having an excellent experience on Android Marshmallow, we recommend taking a look at our growing list of reasons to and not to install Nougat to see if installing Nougat right away will be worth it for you.
Most of you will probably end up installing Samsung's software on day one but others might benefit from waiting.
If you're on the fence about Android Nougat, this checklist will help you get to one side of the fence or the other.
Galaxy S7 Nougat Roll Out Picking Up Speed
If you haven't seen the Galaxy S7 Nougat release hit your device or area yet, you aren't alone. It's moving slowly at the moment.
The good news is the Samsung Galaxy S7 Nougat release is starting to pickup the pace. It's expected to hit a number of new countries in February.
By our count, the Samsung Galaxy S7 and Galaxy S7 Edge Android 7.0 Nougat updates are pushing out in the United Kingdom, Korea, China, Malaysia, France, UAE, Russia, India, Sweden, Taiwan, Germany and the United States.
Look for the Galaxy S7 Nougat release for both the regular model and the Galaxy S7 Edge to spread in February and March.
U.S. Galaxy S7 Nougat Release
The Samsung Galaxy S7 and Galaxy S7 Edge updates are starting to roll out in the United States.
T-Mobile was the first carrier to start pushing the Galaxy S7 and Galaxy S7 Edge Android 7.0 Nougat update to customers and now AT&T and Sprint have followed suit. No word on the Verizon Galaxy S7 Nougat release.
The Nougat update is currently pushing out to those who took part in the Galaxy S7 Nougat beta program. It's also starting to land for those that failed to signup.
The T-Mobile Galaxy S7 Nougat update could take a few days to hit your device but if you want to skip the OTA, you can download the firmware right now.
As expected, the updates for these U.S. models mirror the Galaxy S7 and Galaxy S7 Edge Nougat update's that have been rolling out around the world.
For more on the update's features, take a look at our walkthrough.
How to Force the Galaxy S7 Nougat Update
If you own an AT&T Galaxy S7 or Galaxy S7 Edge you can bypass the 24 hour check and force the Nougat update.
To do this, dial #8736364#. It should bring up a master menu where you can force the Android Nougat to download to your phone.
It took us a couple of tries so don't give up if you aren't successful the first time.
Upcoming Galaxy S7 Nougat Releases
Carriers outside of the United States are starting to talk about their Android Nougat release plans. While some of the usual suspects (Telus in Canada, for instance) are mum, other carriers are starting to relay specific information to their customers.
Two Australian carriers have the Galaxy S7 and Galaxy S7 Nougat updates in for testing. Optus, Vodafone and Telstra are testing these Nougat updates. Telstra and Optus are hoping to get them out before the end of February.
We expect more carriers to confirm early Galaxy S7 release plans though we suspect most will stay silent so as not to set expectations.
Again, everything is dependent on the testing process behind the scenes and testing can be extremely unpredictable.
Samsung Galaxy S7 Active Nougat Release
If you own a Samsung Galaxy S7 you might've noticed that we haven't said much about it. For good reason.
The Samsung Galaxy S7 Active Nougat update isn't rolling out just yet but we do know a release is on the way.
Thanks to a Wi-Fi certification at the Wi-Fi Alliance, we know that Samsung's planning a Galaxy S7 Active Nougat release.
We don't have any details about release timing but we expect it to be included in the initial batch of Nougat updates.
Galaxy S7 Nougat Problems
The Galaxy S7 and Galaxy S7 Edge Nougat updates went through a beta but problems have slipped into the official versions of Samsung's software.
Those who have been fortunate enough to receive their upgrade to Nougat are complaining about a variety of issues. The list continues to grow as Nougat continues to spread.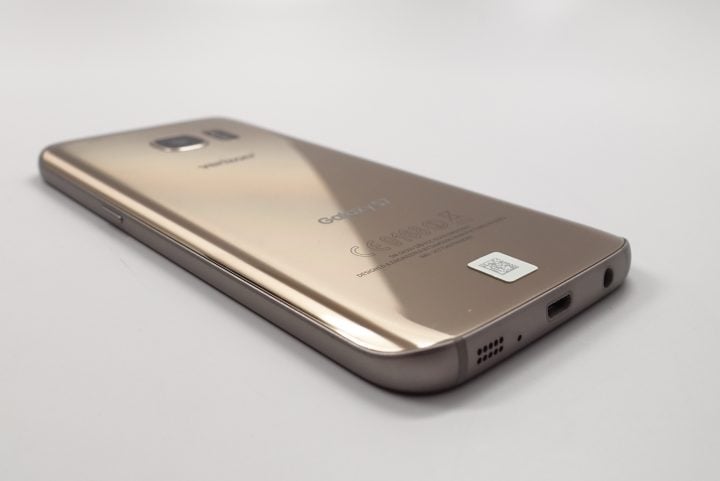 We've heard about battery life problems, issues with connectivity, issues with the keyboard, problems with various applications, and so on.
If you're in need of fixes or you simply want to understand what you might see when you download your Nougat update, here's a more in depth look at these Galaxy S7 and Galaxy S7 Edge Nougat problems.
New Galaxy S7 Nougat Release
Samsung isn't sitting on its hands. The company's already addressing some of these early Galaxy S7 Nougat problems.
The company's starting to roll out bug fix updates for the Galaxy S7 and Galaxy S7 Edge in certain regions.
These tiny maintenance updates are aimed at improving Nougat's performance on the flagships. Of course, they could also bring some problems of their own.
February Samsung Security Update
It's also worth noting that Samsung's now tying its February security update into its Nougat releases for the Galaxy S7 and Galaxy S7 Edge.
Samsung's February security update is loaded up with important patches for potential exploits. If you're interested in the particulars, take a look at Samsung's full patch notes.
3 Reasons Not to Install Galaxy S7 Nougat & 8 Reasons You Should
Install Nougat If You Want Better Security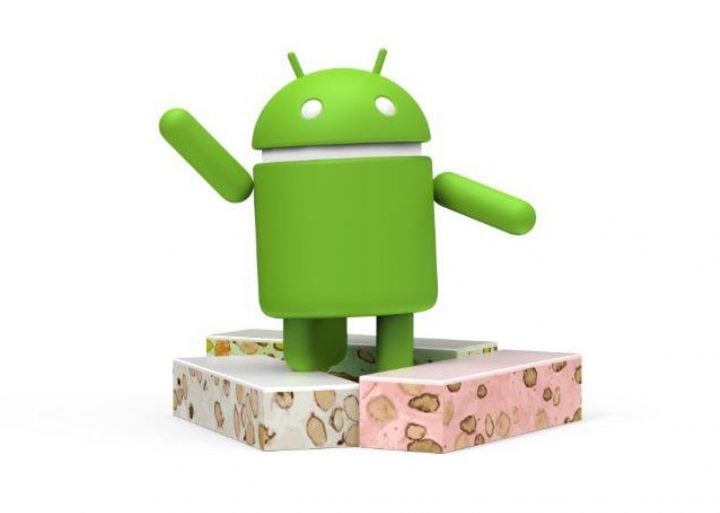 Let's start with some basics.
If you value your security, and most of you probably do, you'll want to think about installing an Galaxy S7 Nougat update soon after it arrives for your device.
Every month, Google and Samsung release important security patches for Android devices. Your Galaxy S7 and Galaxy S7 Android Nougat update should bring the latest security patches to your device.
Samsung's initial batch of Galaxy S7 Nougat updates delivered the company's January security update but the latest updates deliver newer security patches. You can read more about them over on Samsung's website.
If you failed to download or receive an older security update (May, June, etc), you'll also get those patches when you install Android 7.0 Nougat for the first time.
On top of the patches, Samsung's Galaxy S7 Nougat update brings Samsung Pass, a way to secure your identity using biometric data rather than entering your password or ID.
Samsung Pass is like a master key for your various logins and it relies on Galaxy S7's fingerprint scanner. The biometric data is encrypted and stored safely by Samsung Knox.