Samsung Galaxy Nougat Problems: 5 Things to Know (2018)
The Samsung Galaxy Android Nougat update delivers some exciting changes, but it's also plagued with a myriad of problems including abnormal battery drain, poor first and third-party app performance, finicky GPS, busted Wi-Fi, and broken Bluetooth connectivity.
Samsung Galaxy Nougat problems continue to pile up as we push into 2018. Galaxy S8 keyboard problems recently made headlines, but Nougat issues go beyond problems with the keyboard and the Galaxy S8.
Galaxy Note 8, Galaxy S8, Galaxy S7, Galaxy S6, Galaxy Note 5, Galaxy Tab, and the owners of other Galaxy-branded devices still lingering around on Android Nougat are complaining about performance issues, problems with apps, and various other bugs.
With that in mind, we want to take a broad look at the Android Nougat issues affecting Samsung's Galaxy smartphones and tablets.
This guide to Galaxy Nougat problems provides a look at the current climate, some resources for those of you running into trouble, and a peek at what's next from Google and Samsung.
Prepare for Android Nougat Updates
The first thing you need to know about Samsung Galaxy Android Nougat problems is that they're extremely unpredictable.
While many Galaxy smartphone and tablet users will emerge from the Nougat installation process without a headache, others will encounter small bugs and/or major issues with the update.
This is why we recommend doing some prep work before you install an Android Nougat update on your phone or tablet. A little preparation can go a long way toward preventing issues.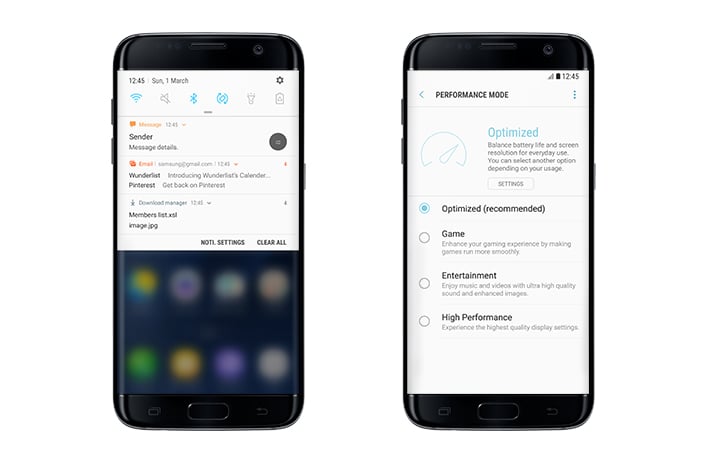 To help, we've put together a game plan that will take you some of the steps to take before installing Android Nougat on your Galaxy device.
You don't need to take every single step but (at the very least) you'll want to make sure you've backed up all of your important files.
If you're new to Android or you simply want to cover all of your bases, take a look at our walkthrough. It could help you prevent Android Nougat problems.
Samsung Galaxy Nougat Problems
Samsung and its carrier partners are doing their best to squash bugs and performance problems, but we continue to hear and see complaints about Galaxy Android 7.0 and Android 7.1.1 Nougat issues.
Galaxy Note 8 Problems
The Samsung Galaxy Note 8 runs a newer version of Android Nougat dubbed Android 7.1.1, but that doesn't mean the device is problems-free. Far from it.
Galaxy Note 8 users are complaining about abnormal battery drain, issues with Wi-Fi, issues pairing the device with Bluetooth speakers and headphones, GPS problems, wireless charging issues, problems with apps, issues with the Bixby voice assistant, poor reception, and problems with visual voicemail.
Galaxy S8 Nougat Problems
The Samsung Galaxy S8 and Galaxy S8+ are two of the best smartphones available, but they're far from perfect.
Samsung Galaxy S8 users are complaining about a wide range of problems ranging from poor battery life to issues with the fingerprint sensor to problems with GPS to annoying random reboot issues.
Galaxy S8 and Galaxy S8+ Nougat issues are similar to the other Android Nougat problems plaguing older Galaxy smartphones and tablets.
Galaxy S7 Nougat Problems
Samsung Galaxy S7 owners are complaining about various Wi-Fi issues, issues with the camera, issues with sound/speakers, abnormal battery drain, Bluetooth issues, LED notification issues, lag, keyboard problems, installation issues, issues with SMS and calls, Theme Store issues, problems with WhatsApp, and various issues with Samsung Pass.
Samsung's also acknowledged issues with screen mirroring when using the Quick Connect feature. If screen mirroring is busted, you might need to download the Screen Mirroring patch from the Google Play Store.
Have to notify AT&T Samsung Galaxy S7 is not holding a battery charge @ATTBusinessCare

— DJ, Kelly Shanahan (@DJKelly515) July 25, 2017
@SamsungHelpUK I'm having some ridiculous battery drain, please help. I love my GalaxyS7 but since the last update the battery doesn't work

— Christopher CepedaR (@chrix_cepeda) July 17, 2017
Having problems logging in on google account. Started on Tuesday when my Galaxy S7 updated to Nougat. Can only sign in wifi, no mobile data

— Jane (@elffromspace) July 15, 2017
T-Mobile Galaxy S7 users are complaining about installation problems, Wi-Fi problems, issues with battery life, a problem wherein apps are vanishing from the home screen, abnormal amounts of UI lag, voice issues, notification issues, and predictive text problems.
Sprint Galaxy S7 Nougat users are complaining about issues with GPS strength, connection errors, random reboots, and mobile data.
On AT&T, Galaxy S7 users are experiencing issues with the fingerprint sensor, problems with Samsung Browser, GPS issues, and abnormal battery drain problems.
Verizon Galaxy S7 and Galaxy S7 Edge users aren't immune to the problems plaguing Samsung's flagships from 2016. We're also seeing complaints about broken Wi-Fi, issues with notifications, weird battery drain, and lag.
We expect the list of Android 7.0 Nougat issues to grow as new Galaxy S7 and Galaxy S7 Edge Android Nougat updates hit devices around the world.
Galaxy S6 Nougat Problems
We're seeing a number of complaints about Samsung's Galaxy S6, Galaxy S6 Edge, and Galaxy S6 Edge+ Android Nougat updates.
I'd like to know if the latest updates for Galaxy S6 could have broken tethering. It's not working over wifi or USB. @SamsungUK

— Antonino Samperi (@TonySamperi) July 25, 2017
Web pages and apps not loading. Not working on cell signal or wifi. Galaxy S6 Edge +

— Derek Green (@derekg14) July 14, 2017
It's a real shame that the battery on my Galaxy S6 is absolute trash because otherwise it's a beautiful piece of hardware that runs great.

— Phill Johntony (@pdjohntony) July 14, 2017
Galaxy S6 and Galaxy S6 Edge Nougat include bad battery life, problems with RAM management, lag and lockups, jagged animations, overheating, GPS issues, Bluetooth issues, and various installation issues.
Sprint Galaxy S6 users are complaining about issues with charging, random reboots, and odd Wi-Fi problems.
Verizon Galaxy S6 users are seeing Wi-Fi problems, problems with Amazon's Kindle, slow app response time, and more.
Galaxy Note 5 Nougat Problems
Galaxy Note 5 Nougat users are also dealing with a variety of bugs and problems.
Hey @SamsungMobileIN @SamsungMobile Please fix battery drain issues on Galaxy Note 5.

— Himanshu Kainth (@Techy_himan) July 8, 2017
@SamsungMobileUS galaxy note 5 battery issues after nougat update, slow charging and barely charging while using, original charger any idea?

— MIKÉY (@iammikey4) June 7, 2017
@SamsungSupport my Galaxy Note 5's battery is ruined after updating to 7.0. Isn't charging and won't stay on unless plugged in. Please help!

— Daniel Gorman (@DanielG97431232) April 12, 2017
@SamsungMobileUS @SamsungMobile
Plz fix asap fast charging issues on Galaxy Note 5 Nougat update. Also battery is draining like hell.

— Amir Riyaz Khan (@Arkhan786) April 6, 2017
BATTERY NOT CHARGING IN FAST CHARGING n CABLE MODE AFTER NOUGAT 7.0 UPDATE ON MY GALAXY NOTE 5 INDIA, SERIOUS ISSUE SAMSUNG @SamsungMobileIN

— Ankit Singh (@ankitsinghvns1) April 7, 2017
any other Galaxy Note 5 users having issues w/ battery life post-nougat update? I'm consistently dipping from ~90% to 55% @Android

— drew➡️post-festi depression b2b 9-5 office job (@ayylozen) May 11, 2017
@SamsungMobileUS @SamsungUS @SamsungSupport Your Android Nougat update for the Note 5 nerfed my battery.

— Lincoln W. Whitlow (@ssd_lincoln) May 5, 2017
Galaxy Note 5 Nougat users are noticing installation problems, weird battery drain and connectivity issues including wonky Bluetooth.
Others are running into issues with various first and third-party applications including Samsung Pay, random reboots, problems with the LED light and notifications, issues with GPS, missing widgets, and installation issues.
Galaxy Tab Nougat Problems
Samsung Galaxy Tab S2 owners are running into various problems with Android 7.0 Nougat and Android 7.1.1 Nougat.
My tablet is a Android Samsung Galaxy Tab A and it's battery consumes quickly and charges very slow. I think it's battery is broken probably

— KorHDD (@KorHDD) June 28, 2017
Some Galaxy Tab S2 users are noticing Wi-Fi issues, slow charging problems, UI lag, Bluetooth problems, and issues with Google Play.
Where to Find Feedback
If you own a Galaxy device running Nougat, make sure you dig into the feedback from those running the latest version of Android 7.0 or Android 7.1.1.
This feedback will alert you to potential Nougat problems as well as the potential benefits of installing the new operating system on your device.
Ultimately, this feedback could help you decide if you want to install the latest version of Android Nougat on your smartphone or tablet.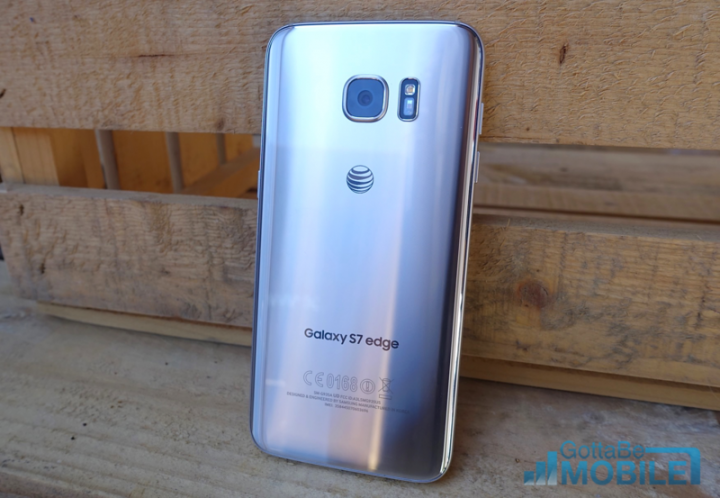 We also recommend XDA-Developers and Android Central Forums. These are two excellent resources and they're worth bookmarking.
Once carriers start pushing out Android Nougat you'll want to head to carrier-specific forums on XDA-Developers or the official forums at carriers like AT&T, Verizon and Sprint. We'll see a ton of feedback emerge there.
You should also use social media sites like Twitter to gather valuable feedback from fellow Galaxy users.
How to Fix Galaxy Android Nougat Problems
If you do run into an Android Nougat update on your Galaxy device there's no need to panic. There's a good chance you'll be able to fix your issue from the comfort of your chair.
To start, you'll want to take a look at our list of fixes for the most common Samsung Galaxy Nougat problems. Our list includes fixes for abnormal battery life, Wi-Fi connectivity issues, bad Bluetooth, UI lag, and more.
We've also put together some tips to improve Android Nougat performance on the Galaxy S7, Galaxy S6, Galaxy Note 5, and Galaxy Tab.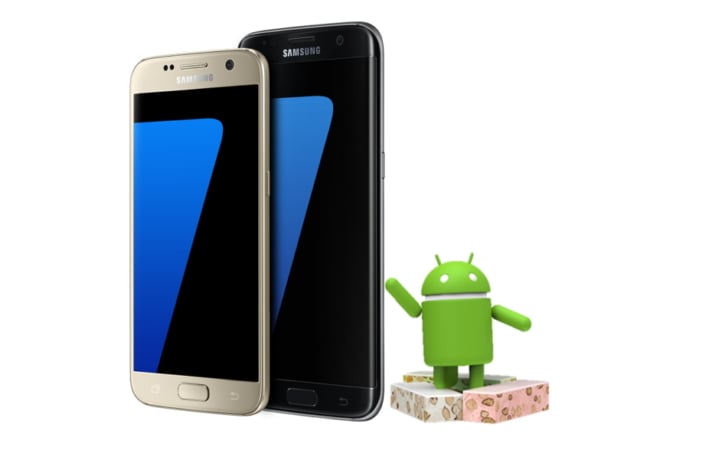 If you can't find your fix there, XDA-Developers, Twitter, Android-centric forums like Android Central Forums, and carrier forums are also great resources.
If you were having an excellent experience on Marshmallow you can also flash back to the older version of Android if you think that will improve your device's performance.
You can also try upgrading to Android 8.0 Oreo if an update is available for your device.
Samsung's rolling Oreo out to the Galaxy S8, Galaxy Note 8, Galaxy S7, Galaxy Tab, and several other models. and the new operating system comes with fixes and enhancements. It also comes with its own set of problems.
The company's Android Oreo upgrade will continue to land for Galaxy devices throughout the summer so if you're struggling on Nougat, keep your eyes peeled.
What's Next
If you can't find a fix for your Galaxy Android Nougat problem know that you'll probably be on your own for long stretches of time.
Samsung and its carrier partners are pushing out bug fixes to address Nougat issues but these updates are typically pretty sporadic, especially now that the company and its carrier partners are primarily focused on Android Oreo.
Older devices like the Galaxy S6 and Galaxy Note 5 probably won't get upgraded to Android Oreo, but they will still receive occasional bug fixes.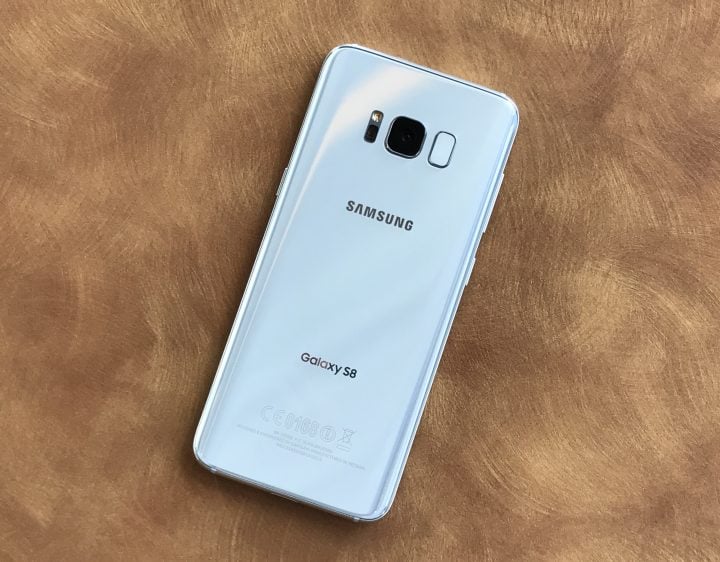 Samsung will continue to roll out monthly security updates to its Galaxy devices, but there's no guarantee they'll have bug fixes on board.
The company's released lists showing which devices are still getting monthly, and quarterly, security updates. Note that the Galaxy S6 and Galaxy S6 Edge are no longer supported.
Monthly Security Updates
Galaxy S series (S9, S9+, S8, S8+, S8 Active, S7, S7 edge, S7 Active, S6 edge+, S6 Active)
Galaxy Note series (Note 8, Note 5)
Galaxy A series (A5 (2016), A5 (2017), A8 (2018))
Current Models for Quarterly Security Updates
Galaxy A3 (2017), Galaxy A7 (2017)
Galaxy A6 (2018), Galaxy A6+ (2018), Galaxy A8+ (2018)
Galaxy J1 Mini Prime, Galaxy J2 (2016), Galaxy J2 (2018)
Galaxy J3 Pop, Galaxy J7 Pop, Galaxy J3 (2017), Galaxy J5 (2017)
Galaxy J7 (2017), Galaxy J7 Max, Galaxy J7 Neo, Galaxy J7 Duo
Galaxy Tab S2 L Refresh, Galaxy Tab S2 S Refresh, Galaxy Tab S3 9.7
Galaxy Tab Active2, Galaxy Tab A 10.1 (2016), Galaxy Tab E (8.0) Refresh
Galaxy Note FE
For more on Samsung's Galaxy Android 8.0 Oreo update, take a look at our roundup below.
4 Reasons Not to Install Galaxy S8 Oreo & 11 Reasons You Should
Install Oreo If You Want to Improve Your Security
If you value your security, and we assume all of you do, you should think about installing the Galaxy S8 Oreo update soon after it arrives for your phone.
Samsung continues to release important security patches for Galaxy-branded devices and your Galaxy S8's Android 8.0 Oreo update should bring the latest patches from Samsung, and Google, to your phone.
The Galaxy S8 Android Oreo update delivers the company's latest security updates and we expect upcoming releases to come with newer security patches.
If you're curious about Samsung's security updates, you can read more about the changes on Samsung's website.
If you failed to download an older security update from another month, you'll get those patches when you go to install Android Oreo on your Galaxy S8 for the first time.
The Galaxy S8 Oreo update also comes with security improvements to Samsung Pay, Samsung's popular mobile payment solution. If you use Samsung Pay, you should probably download the Android Oreo update soon after it arrives for your phone.
It also comes with some enhancements to Find My Mobile including the ability to remotely back up Secure Folder to Samsung Cloud when you lose your phone and a way to lock up Samsung Pass using Find My Mobile.
On top of those features, Oreo comes with enhancements to the device's Biometrics. Features that use biometrics like your face, fingerprints, and irises are only available when you use a secure screen lock type (pattern, PIN, or password).
If you decide to switch to a non-secure screen lock type (Swipe or None), the device will automatically suspend biometric authentication for unlocking and for verification in apps like Samsung Pay and Samsung Pass.