20 Best Samsung Galaxy S7 Cases
CARVED Real-Wood Galaxy S7 Case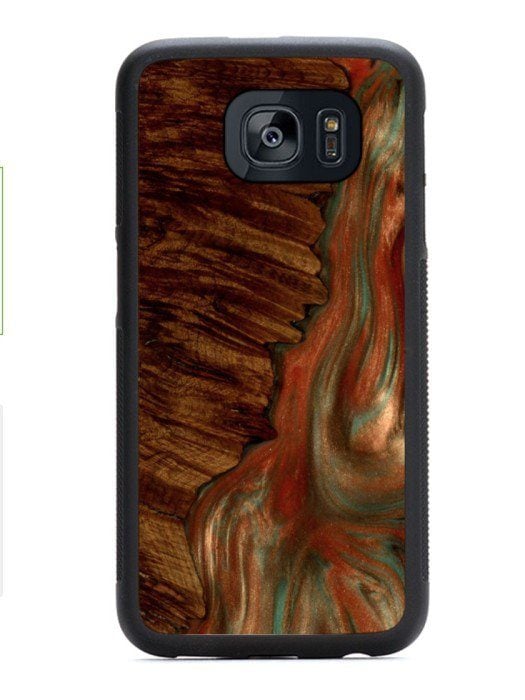 CARVED is a relatively new case manufacturer from right here in the United States that offers beautiful hand-made custom wood cases. And while they have a wide array of typical real-wood cases, it's the Satellite series we're huge fans of.
The CARVED Satellite series is a hand-picked and cut real wood case, which is then separated and reinforced with a durable, swirled resin for added looks and color. Then the entire wood/resin design is encased in a durable TPU case for added drop protection. It wraps around the protects the screen as well. It's a bit expensive but is more of a piece of art than an actual case.
The Carved Satellite series is $59, but there are over 50 different wood and resin options or colors to choose from. Each one is hand-cut, so you could order two of the same one and get varying results. Meaning each case is truly unique.
Buy it Now for $59 from CARVED

As an Amazon Associate I earn from qualifying purchases.