20 Best Samsung Galaxy S7 Cases
Galaxy S7 Battery Case (Wireless Charging)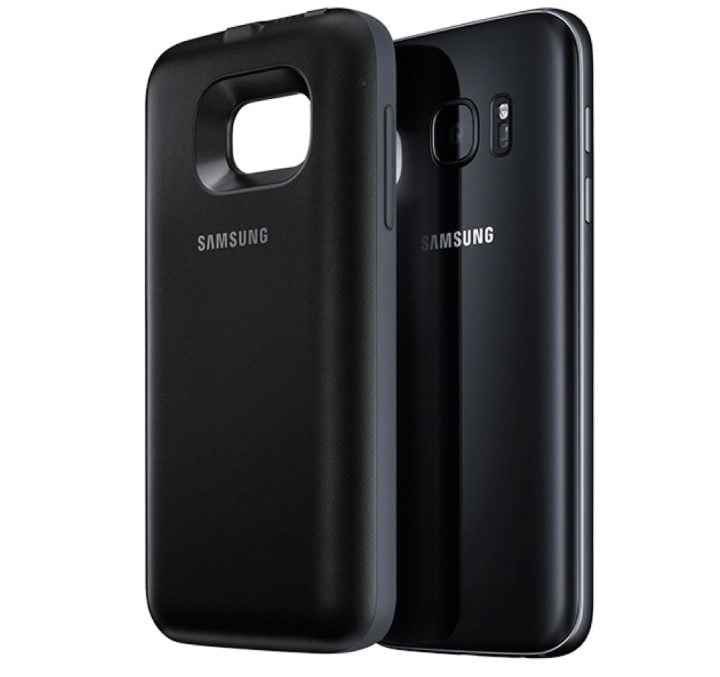 Our favorite official case right from Samsung is their new battery case. These are growing in popularity, from brands like Mophie and others, but Samsung made their own for the Galaxy S7 that works great.
Samsung's Galaxy S7 and Galaxy S7 Edge have the biggest battery of any Galaxy S smartphone. With a huge 3,000 mAh battery in the Galaxy S7, and an even bigger 3,600 mAh option in the Galaxy S7 Edge. These will offer unparalleled battery life for a Samsung phone, but things can be even better.
The Galaxy S7 (and S7 Edge) Wireless Charging Battery Case adds an extra 3,400 mAh of battery, giving users over 6,000 mAh to keep their phone running for 2-4 days, if not longer. They have a durable battery inside, wrap around the edges of the screen for ultimate protection, and even soft flexible plastic on the edges so users don't feel like they're holding a brick. To make things even better, these cases still have built-in wireless charging. That's an added plus for less than most 3rd party options.

As an Amazon Associate I earn from qualifying purchases.