15 Exciting 2016 PS4 Games
Here are the 15 most exciting 2016 PS4 games that we cannot wait to play. We saw great PS4 games in 2015, and now we are looking forward to what is coming with a short list of the 2016 PlayStation 4 games we want to play most.
We continue to update this with the latest release date information and details that will keep you up to date on the latest PS4 game news.
A good number of these 2016 PS4 games are already confirmed thanks to E3 2015, and others will surely come out at E3 2016 in June. If you are so inclined you can even pre-order some of the most exciting 2016 PS4 games now, but we've discovered a major trend in offering deals on games in the last few weeks leading up to the release.
With a long list of PS4 games to buy in 2015, there is no shortage of games to play on the PlayStation 4, but a lot of interesting titles on the 2016 PS4 games list offer enticing options for gamers.
Many of the 2016 PS4 game release dates are still vague, but this will shape up as we push into 2016 and developers share more information with gamers. Based on earlier releases and teasers there are some dates we can guess, and others that are at least loosely announced.
Thanks to a very forward looking E3 event we have trailers for many of the 2016 PS4 game releases, but it is not always the real gameplay. Expect to see more  gameplay as the release dates inch closer in 2016.
Just ahead of E3 2016 we had to remove Horizon Zero dawn, since it has been pushed back to 2017.
These are the most exciting 2016 PS4 games that we think you will want to save up for. Count on a digital and a disk release for these games, and the possibility of enhanced Remote Play options.
Each slide includes as much information as we have about the PS4 games for 2016 that we cannot wait to play. With any luck we'll see a continued trend of beta access to the games ahead of the release.
No Man's Sky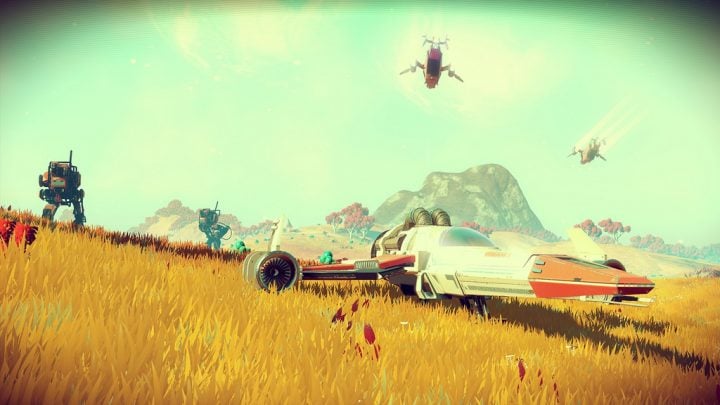 No Man's Sky Release Date: August 9, 2016, PS4 & Windows
No Man's Sky is a constantly generating open galaxy game with space exploration, world exploration and more as you work through an ever-expanding solar system of planets. Each of these planets is filled with new species and a new landscape.
Your goal is to find ancient artifacts that will help you understand the universe. As you make discoveries you can share with other players or keep it all a secret. As you explore and interact with worlds you can leave a trace of yourself behind.
In addition to the digital release there is now a Blu-Ray release of the game.