2017 Honda Civic Hatchback Sport Touring Review
The 2017 Honda Civic Hatchback Sport Touring is an aggressive hatchback that is a joy to drive and look at, and is an all around fun car. After a lengthy wait, you can finally get into a Honda Civic Hatchback Sport in the U.S. and it's worth the wait.
For $28,000 you get a car that will turn heads, delivers fun driving in a range of situations, can haul quite a bit of cargo and that is packed with the latest tech like Apple CarPlay & Android Auto.
Read and watch our 2017 Civic Hatchback Sport Touring review to find out what we love about this hatchback and why you should check one out before you buy any new hatchback.
 2017 Honda Civic Hatchback Sport Touring Review
[letsreview]
The 2017 Honda Civic Hatchback Sport Touring is the top of the line Honda Hatchback with all the features you would expect at this trim level.
This is only available with the CVT and dual-mode paddle shifters, so you do give up on a manual transmission. As equipped, our 2017 Honda Civic Hatchback Sport Touring was $28,300, but you can get into an entry-level Sport Hatchback for $21,300. The base Honda Civic Hatchback LX is $19,700.
2017 Honda Civic Hatchback Sport Touring Performance
The 2017 Honda Civic Hatchback Sport Touring drives very nicely with a very composed and responsive ride. Honda tuned the steering and the suspension for the Hatchback to deliver a driving experience that is different from the Civic sedan and coupe.
Driving on windy roads is going to be more thrilling with a manual transmission, but the CVT manages to deliver sporty acceleration. The paddle shifters allow you some control, but there is still some oddness to the shifting and it is not as fun or engaging as a six-speed manual. If that's your pleasure, there is a Civic Si and a Civic Type-R coming that will certainly offer manual fun.
This car is easy to control and, even with spirited driving, we remained in control on dry and wet roads. Our 2017 HatchBack Sport Touring rode on 18-inch Alloy wheels with 235/40 all-season tires.
The 2017 Honda Honda Civic Hatchback Sport Touring is rated for 36 MPG highway and 30 MPG city. During our highway driving test, we achieved 38.3 MPG. Sporty driving will, of course, lower your fuel efficiency. Honda recommends Premium fuel in the Sport Touring.
2017 Honda Civic Hatchback Sport Touring Design
Aggressive and Futuristic are the two words that best describe the 2017 Honda Civic Hatchback Sport Touring. No matter what angle you look at this car, you'll find an aggressive look. The front end features a dual grill and honeycomb pattern on the lower corners.
Working our way back the sleek sides and lines really draw you in. Once you make it to the back of the Civic Hatchback you're greeted with more sharp lines and aggressive styling along with a dual exhaust. While grabbing dinner at a small diner, the waitress peered through the front window and said how much she liked the Futuristic style.
One downside to the design is the Spoiler placement in the middle of the rear window. On the outside, this looks nice, but it cuts into the visibility out the rear of the car while driving. There are significant blind spots due to the hatchback design, Honda includes a camera on the passenger mirror to show you that lane, but there is no indicator on the driver side mirror.
Inside, the Civic Hatchback Sport Touring comes with a leather interior and carbon fiber-style accents on the doors and dash. The driver and passenger seats are comfortable. All the seats are heated, including the two main seats in the back. There is a good amount of room for passengers and with a 60/40 split you can still carry a decent amount of cargo and have room for a passenger or two.
We had plenty of room for two adults, two kids in booster seats, three dolls and a plethora of doll accessories. The car also holds four adults comfortably or five in close quarters. There is no charging point for the back seat.
2017 Honda Civic Hatchback Sport Touring Tech & Safety
Honda packs in technology features on top of a competent infotainment system. The touch screen is responsive and looks nice, even in direct sunlight. You can use the built-in system or plug-in an iPhone or Android to a USB port near the front of the car to use Apple CarPlay or Android Auto which offer a more familiar experience to phone users.
You can still access car functions while using these options, though the Honda LaneWatch system will cut Siri off if you put the right turn signal on while using it. There is a climate button to quickly pull up the climate controls no matter what screen you are on.
We are not a fan of the volume control, which is a touch area to the left of the screen. This is difficult to use while driving. Thankfully there is a control on the steering wheel, but the lack of a knob makes quickly turning the music down if a passenger gets a call a challenge.
The 2017 Civic includes HondaLink, which allows you to check car information, send an address from your phone to your car and allows you to use other car features.
There is a backup camera with multiple view options so you can see a wide-angle shot, a normal view and a downward view so you know if you are parked in the lines. The car comes with a smart key so you can unlock with the key in your pocket, and a push button start. The key includes a remote start button as well.
Honda LaneWatch is the technology that Honda uses to help you see in blind spots. On the passenger side of the car is a camera that shows you what is happening in that lane. If you are merging from the left lane to the right lane it is useful. We'd much prefer a blind spot monitoring solution that covers both sides of the car and that shows an indicator on the mirror. Those systems keep driver attention on the mirrors and LaneWatch doesn't cover the driver side, which makes changing lanes on the highway more frustrating than it needs to be.
The Honda Sensing suite of safety features are excellent. Lane Keeping assist helps you stay in the middle of your lane and road departure mitigation lets you know if it looks like you are about to leave the road. We love the adaptive cruise control that allows you to set your preferred speed and distance from the car in front of you. If traffic is driving slower than your cruise control speed, the car automatically slows you and keeps you your desired car length back.
Honda also includes a collision mitigation system that will help apply the brakes if it senses a car in front of you that you are not going to stop for on your own.
You Need These 10 Must Have Car Features: Find Out Why
Smart Cruise Control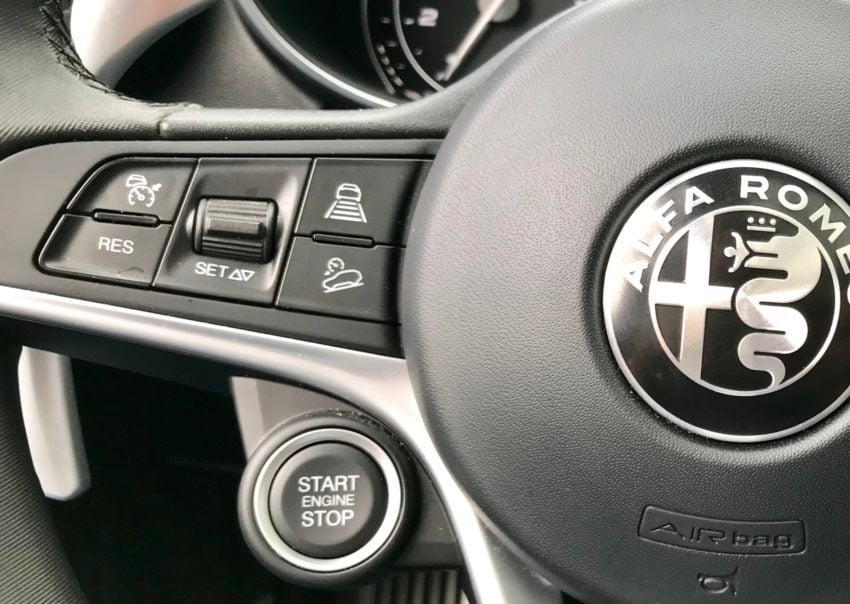 Do you hate constantly adjusting your cruise control, or giving up on cruise control because of traffic or due to a driver in front of you who keeps changing speed? You need a smart cruise control system.
Smart cruise control goes by many different names. You may see it listed as Radar Cruise, Adaptive Cruise or Intelligent Cruise control. Whatever it is called, it will allow you to set your cruise control and then stay with the flow of slower traffic.
Here's why we love it and why you need it. You get on the highway and set the cruise at 76 miles per hour. You also set the distance you want kept between you and the car in front of you. There are typically three or four settings so you can be close or keep a lot of space. Now you simply steer and your car will go 76 mile per hour when traffic allows it or there is no one in front of you. When someone is in front of you going 73 mph, the car automatically slows down to keep you the distance you choose from that car. This is indispensable in traffic and on long road trips.
Not all smart cruise control systems are the same. Some of work at all speeds, while others only work above a specific limit. Some systems can bring you to a complete stop in traffic and then restart without you needing to touch a pedal.
You can find adaptive cruise control on cars as cheap as $18,500 like the Toyota Corolla, and as an option on many cars below $30,000. Even on pricier cars you may need a higher trim level or special package to get this feature.

As an Amazon Associate I earn from qualifying purchases.