2018 Hyundai Accent SE Review
What do you get in a $15,000 new car in 2018? The Hyundai Accent SE is a base model that retails for $14,995, and can be found as low as $13,500 with incentives at most dealers. It's a surprising amount of car for under $15,000 and the only real catch is that you need to know how to drive a manual transmission.
Yes, you pass on most newer driver convenience and safety features, but you still get a surprising amount of features standard on the base model. I tested the Hyundai Accent SE for a week with the base features. Carpeted floor mats were the only package added for $125. I came away impressed with what you get, though there is still significant value in upgrading to the SEL where you get an automatic transmission, larger 7-inch touch screen and support for Apple CarPlay & Android Auto.
That said, you get a lot of value on the 2018 Hyundai Accent SE including an impressive 5 year (60,000 mile) new car warranty, 10 year (100,000 mile) powertrain warranty, 7 year (unlimited mile) anti perforation warranty and 5 year (unlimited mile) roadside assistance.
Is the 2018 Hyundai Accent SE a Good Car?
The 2018 Hyundai Accent SE is a good car for the price. It's a well equipped base model under $15,000 with a small touchscreen, backup camera, good manual transmission and remote keyless entry.
Even on the base model you get power windows, Bluetooth audio and phone connectivity, Aux jack and USB port, Air Conditioning and steering wheel controls. The Accent SE includes cruise control with the manual and automatic transmission.
The interior does feature a lot of plastic throughout, but that's to be expected and the overall comfort, fit and finish feels better than you'd expect in a car at this price. Coupled with the lengthy warranty the Hyundai Accent isn't just a good car, it's a good value for buyers.
[letsreview]
2018 Hyundai Accent SE vs SEL
While there is a lot to like about the 2018 Hyundai Accent SE, shoppers should consider looking at the Accent SEL before choosing a new car. This is $2,300 more up front, but it includes several features many buyers may need in a new car that they plan to keep for years.
The first upgrade is to an automatic transmission. The base Accent SE manual transmission is easy to use, but if you don't drive manual the SE with an automatic transmission is already a $1,000 upgrade.
When you upgrade to the SEL you also get a larger 7-inch touch screen that is easier to see and you get support for Apple CarPlay and Android Auto. Other Accetn SEL upgrades include;
Dual Charging USB
Auto headlights
Heated mirrors
Tilt and Telescoping steering wheel
Center Console storage box with sliding armrest
Auto up driver's side window
Driver's Side blind spot mirror
and other features
Where the 2018 Accent SE is a good value, the Accent SEL is a great value with the addition of many features you will use every time you drive your car.
2018 Hyundai Accent SE Driving
The 2018 Hyundai Accent SE manual is an easy car to drive. I adapted quickly to the clutch and transmission, and had no issues finding the right gear while shifting around town and on the highway. There is a decent amount of pep to get merge into busy traffic or to get up to speed quickly on the highway. I felt confident shifting in all conditions. If this is your first manual it is an easy one to learn on.
Steering is good, though it is definitely a more comfort focused setup so it's not going to be as touchy as on sportier manuals. The suspension is good, absorbing many road issues, but you will definitely know when you are on a rougher road, this is after all an entry-level vehicle. Road noise comes into the cabin. It's audible but it doesn't drone in and interrupt the conversation.
Cruise Control is standard, as is a rear backup camera which help during two of our most common driving activities, highway driving and backing out of parking spots.
The Accent SE M/T is rated at 31 mpg combined, with 28 mpg city and 37 mpg highway. That's pretty close to what I observed while driving it. With an automatic transmission the highway fuel economy is 1 mpg better according to the EPA testing.
2018 Hyundai Accent SE Interior & Design
The 2018 Hyundai Accent design is similar across the three trim levels offered with cloth seats and plastic materials throughout the cabin. On the higher trim levels the center console is different to include the larger screen and different controls. On the Accent SE, you get turn dials for the heater and fan, which are an older style. the smaller 5-inch screen definitely looks dated in a console area designed with a 7-inch screen in mind, but it's not a deal breaker.
Front seats are comfortable, and there is plenty of room for the driver and front seat passenger. The backseat offers limited leg room unless the front seats are moved up from my normal driving position. Definitely enough room for small kids, but it's not a great car if you need to haul tall teenagers or adults around in the backseat every day.
On the exterior the Hyundai Accent SE looks quite nice. The grille is modern and sporty. On higher trim levels you get nice feature accents, but the base model is well designed for an affordable sedan.
2018 Hyundai Accent SE Tech & Safety
I am impressed with the level of tech that you get with the base Hyundai Accent SE, but if you upgrade to the SEL you get a very big tech upgrade. On the SE trim level you get a 5-inch touch screen, Bluetooth and Aux in as well as a single USB port. This screen looks like an older model and isn't as crisp or vibrant as Hyundai's larger screens. On the SE you can stream music through Aux, USB or Bluetooth and you can make calls. the system supports AM/FM Radio, but not Sirius XM.
You don't get access to Android Auto or Apple CarPlay. This is one of the primary reasons to upgrade to the Accent SEL.
From a safety standpoint the 2018 Accent brings a rear view camera with dynamic guidelines to the mix and ABS with Electronic Brake Force Distribution and brake Assist. The car includes front, front side impact and side curtain airbags. On the Accent SE, you don't get many additional safety features.
You Need These 10 Must Have Car Features: Find Out Why
Smart Cruise Control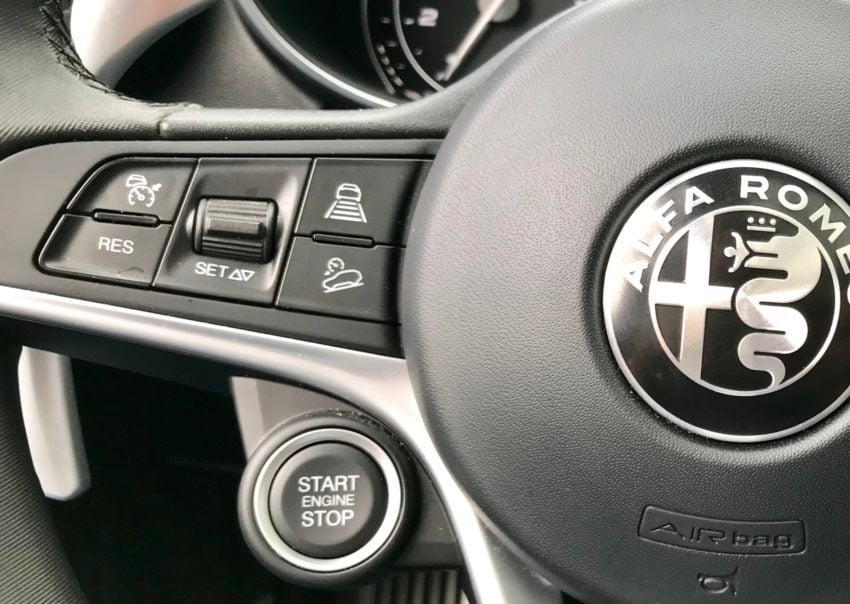 Do you hate constantly adjusting your cruise control, or giving up on cruise control because of traffic or due to a driver in front of you who keeps changing speed? You need a smart cruise control system.
Smart cruise control goes by many different names. You may see it listed as Radar Cruise, Adaptive Cruise or Intelligent Cruise control. Whatever it is called, it will allow you to set your cruise control and then stay with the flow of slower traffic.
Here's why we love it and why you need it. You get on the highway and set the cruise at 76 miles per hour. You also set the distance you want kept between you and the car in front of you. There are typically three or four settings so you can be close or keep a lot of space. Now you simply steer and your car will go 76 mile per hour when traffic allows it or there is no one in front of you. When someone is in front of you going 73 mph, the car automatically slows down to keep you the distance you choose from that car. This is indispensable in traffic and on long road trips.
Not all smart cruise control systems are the same. Some of work at all speeds, while others only work above a specific limit. Some systems can bring you to a complete stop in traffic and then restart without you needing to touch a pedal.
You can find adaptive cruise control on cars as cheap as $18,500 like the Toyota Corolla, and as an option on many cars below $30,000. Even on pricier cars you may need a higher trim level or special package to get this feature.