The 2018 Volvo XC60 is a luxurious, small SUV that stands out with a beautiful design, upscale interior, incredible sound system and wealth of safety features.
Volvo's XC60 is a two row SUV that is smaller than the flagship XC90, but still offers a lot of room for passengers and cargo, and the super & turbo-charged motor delivers plenty of power.
Is the 2018 Volvo XC60 a Good SUV?
The 2018 Volvo XC60 is an excellent SUV. It's a luxurious and upscale vehicle that doesn't cut corners. It looks great and I love the sporty look of the XC60 R-Design model that I spent the week with.
Already fun to drive, if you opt for the XC60 R-Design you get an upgraded sport chassis with stiffer springs and dampers that delivers more responsive handling for more control during spirited driving.
Volvo packs in incredible sound, Apple CarPlay & Android Auto support, plus all of the must have safety and driver convenience features.
Shoppers looking for a sportier driving experience should consider the Jaguar F Pace.
If you're looking for a small SUV that's fun to drive, offers a nice interior and starts at about half the price, check out the Mazda CX-5.
[letsreview]
What's New in 2018?
The XC60 is all new for 2018, delivering a major upgrade from the outgoing model that takes inspiration from the larger XC90.
If you're shopping for the XC60, this is a year to skip the old model and pick up the new. This total redesign is the first major upgrade for the XC60 in years and it's one that owners will want to make sure they are driving.
2018 Volvo XC60 T6 R-Design Performance
The 2018 Volvo XC60 comes with two engine options. I tested the 2.0L Super & Turbo charged engine which offers plenty of power ready at the tap of your foot.
With multiple driving modes, you can control how the power is delivered. In comfort mode it's easy to keep things cool and collected for passengers, but in dynamic mode you can have more fun and wring a little more power out of the engine. There's also an off-road mode that raises the height of the car. While you won't be off-roading, this is handy for pulling into a drive with a steep incline as it gives you better approach angles.
The Volvo XC60 R-Design, comes with an upgraded chassis that helps deliver a more spirited driving experience with a better connection to the road. One of the biggest differences you will notice is less body roll — how much the car feels like it leans on a corner — with this upgrade. The T6 Inscription trim level also includes all wheel drive.
In addition to the fun aspects of driving that you get on a curvy road or when you have less traffic, the XC60 is there to help you with your commute and annoying drivers.
With the Convenience Package, you can use Pilot Assist. This is a semi-autonomous driving aid that will keep you in your lane, keep your speed while keeping you a safe distance from cars in front of you and even bring you to a stop. This is a must have upgrade. It's easy to use and makes highway driving more enjoyable. One adjustment drivers need to make is that the lane-keeping technology often keeps you in the exact center of a lane, which is closer to center than many drivers keep their vehicle on a regular basis.
The 2018 XC60 gets 21 MPG city and 27 MPG highway, with a combined 23 MPG.
2018 Volvo XC60 Interior
The Volvo Xc60 interior is very well appointed. The seats are comfortable and the interior is very driver focused, angling the screen and controls at the driver, but still very accommodating to passengers.
I found the front seats to be very comfortable, especially the adjustable front edge. There are also small R-Design touches on the wheel and the seats that look sharp.
Instead of wood, like the XC90 I recently tested, the T6 Inscription R-Design includes a metal mesh inlay that looks and feels great and fits the sportier vibe in the R-Design perfectly.
In the second row there is a good amount of legroom and the rear seats are also comfortable. Elderly passengers were able to get into the rear seat without much trouble.
You'll hear some road noise, but overall the cabin is quieter than many. The supercharger whine does intrude into the cabin, which isn't traditional luxury, but it fits the R-Design and isn't too much.
There is a good amount of cargo room for a small SUV like this. I like that there are several attachment points in the back and ways to secure cargo.
2018 Volvo XC60 Tech & Safety
Volvo absolutely nails the in-car infotainment and sound experience with the XC60.
The Sensus infotainment system is easy to use and the large screen in portrait orientation does a great job of always showing you the buttons and information that you need to see.
The touch screen is responsive and if you prefer to use the Sensus system instead of connecting a phone for CarPlay or Android Auto it's one of the best you will find.
You can use Apple CarPlay or Android Auto in the XC60, and it takes up about half of the screen. This makes it easy to access other car controls and features without exciting CarPlay or Android Auto. Future versions of Sensus will include Android Auto built-in without the need for a phone connected.
The Bowers & Wilkins sound system is one of the best you will find in any vehicle. The 10 speaker system includes the characteristic center speaker and tuning options that allow you to dial in the sound to match your music and your listening preferences.
If you commute and use your car as your escape from the world, the sound system in the XC60 can elevate your commute. Whether it was Run the Jewels, a classical track, my wife's Metal addiction or an audiobook the XC60 sound system handles it with grace.
In addition to the Semi-Autonomous driving upgrade covered in the driving section, the 2018 XC60 has a plethora of standard safety features and optional safety upgrades.
The XC60 includes collision avoidance for vehicles, pedestrians, cyclists and large animals. Other features include Run off avoidance, Run off mitigation, Lake keeping aid and Oncoming Lane mitigation.
The optional Convenience Package is $2,000 and includes adaptive cruise control with Pilot Assist. The Vision Package is $1,100 and includes Blind Spot information with steering assist, cross traffic alert and front and rear parking assist with Park Assist Pilot to help you park. The Advanced Package is $1,900 and includes a 360 view of your surroundings, a heads up display and full LED headlights with Active Bending.
The active bending headlights are great for illuminating the road at night as they turn the direction you are going, instead of pointing straight off the front of the car.
You Need These 10 Must Have Car Features: Find Out Why
Smart Cruise Control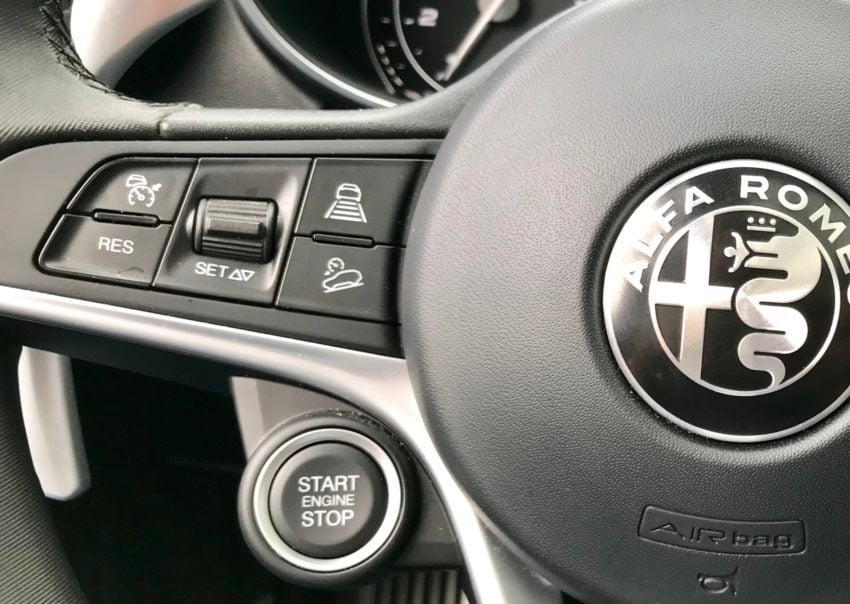 Do you hate constantly adjusting your cruise control, or giving up on cruise control because of traffic or due to a driver in front of you who keeps changing speed? You need a smart cruise control system.
Smart cruise control goes by many different names. You may see it listed as Radar Cruise, Adaptive Cruise or Intelligent Cruise control. Whatever it is called, it will allow you to set your cruise control and then stay with the flow of slower traffic.
Here's why we love it and why you need it. You get on the highway and set the cruise at 76 miles per hour. You also set the distance you want kept between you and the car in front of you. There are typically three or four settings so you can be close or keep a lot of space. Now you simply steer and your car will go 76 mile per hour when traffic allows it or there is no one in front of you. When someone is in front of you going 73 mph, the car automatically slows down to keep you the distance you choose from that car. This is indispensable in traffic and on long road trips.
Not all smart cruise control systems are the same. Some of work at all speeds, while others only work above a specific limit. Some systems can bring you to a complete stop in traffic and then restart without you needing to touch a pedal.
You can find adaptive cruise control on cars as cheap as $18,500 like the Toyota Corolla, and as an option on many cars below $30,000. Even on pricier cars you may need a higher trim level or special package to get this feature.