2019 Amazon Fire 7: 7 Things You Need to Know
There is an all new Amazon Fire 7 tablet, and this is what you need to know about the new version that we'll simply call the 2019 Amazon Fire 7. This is one of the best cheap tablets you can buy and now it includes twice the storage, allows you to use Alexa without pushing a button and it comes in three new colors. There is also a deal that helps cut the cost even further if you pre-order.
Amazon also offers a new Fire 7 Kids edition that comes with a super-protective case and a two year worry free guarantee that will replace a broken tablet no questions asked. This version comes with Amazon FreeTime Unlimited, but you can add it to any of these tablets.
This is what you need to know about the 2019 Amazon Fire tablet that is available to pre-order today and ships in early June.
2019 Amazon Fire 7 New Features

The 2019 Amazon Fire 7 tablet now comes with double the storage so you can choose 16GB or 32GB of storage, plus you can expand this up to 512GB with a micro SD card.
Hands free Alexa support isn't brand new, but if you're rocking an old model this is a nice upgrade. This lets you use the Amazon Fire 7 tablet like an Echo Dot to ask Alexa to play music, a audiobook, start a movie, check the weather or get the score of a game — almost anything you can use Alexa for on an Echo.
There is a new faster processor in this model, It's a Quad Core 1.3GHZ processor with a faster core and more memory bandwidth than the version it replaces. It also comes with 1GB of RAM. There are three new colors; Sage, Plum and Twilight Blue.
2019 Amazon Fire 7 Release Date
You can pre-order the new Amazon Fire 7 starting today, but it won't ship until June. The official 2019 Amazon Fire 7 release date is JUne 6th. That's when it arrives on Amazon and in stores. If you pre-order, you get the new Fire 7 on release day.
2019 Amazon Fire 7 Price
There are a number of Amazon Fire 7 prices depending on if you want special offers and how much storage you want. The 2019 Fire 7 tablet price is $49.99 starting out, and you can even spread this out over 5 months with $10 a month payments. Here's a full breakdown of the 2019 Fire 7 price.
| | |
| --- | --- |
| Amazon Fire 7 Models | Price |
| Fire 7 with 16GB & Special Offers | $49.99 |
| Fire 7 with 32GB & Special Offers | $69.99 |
| Fire 7 with 16GB | $64.99 |
| Fire 7 with 32GB | $84.99 |
| Fire 7 Kids with 16GB | $99.99 |

Special Offers are essentially ads on the lock screen of the tablet. This is a $15 discount off the standalone price. If you decide you don't want them, you can pay to have them removed later.
If you pre-order, you get a $10 Appstore credit, but there are no other major deals right now. If you want to save, look for deals closer to back to school or during Black Friday.
2019 Amazon Fire 7 Storage
The base amount of storage is now doubled, which means you get a much more usable amount of storage with this tablet right out of the box. It's still not a massive amount of storage, but it is an easier amount to live with.
Like the previous model, you can add more storage with a micro SD card. That's the cheapest way to make sure there is enough room for movies and apps that you want to download for watching offline.
Here are some of the best micro SD card deals on Amazon.
2019 Amazon Fire 7 Deals

There aren't any major deals on the new Amazon Fire 7 tablet yet. If you do pre-order you can get $10 in Appstore credit that you can use on apps, games and other in app purchases.
Expect to see the same overall price through summer with some deals this fall and potentially $15 off around Black Friday in November.
2019 Amazon Fire 7 Accessories
Amazon offers several official accessories and add-ons for the new Fire 7 tablet. This includes cases , protectors, memory cards and a warranty. Here's the breakdown;
You can also count on third-party options for this tablet, so you do have more choice. Keep in mind that you only get a 90 day warranty with the standard Fire 7 tablet, but two years of accidental coverage with the Fire 7 Kids edition.
5 Reasons to Buy the Amazon Fire 7 & 4 Reasons Not To
Buy for a Great Price & Value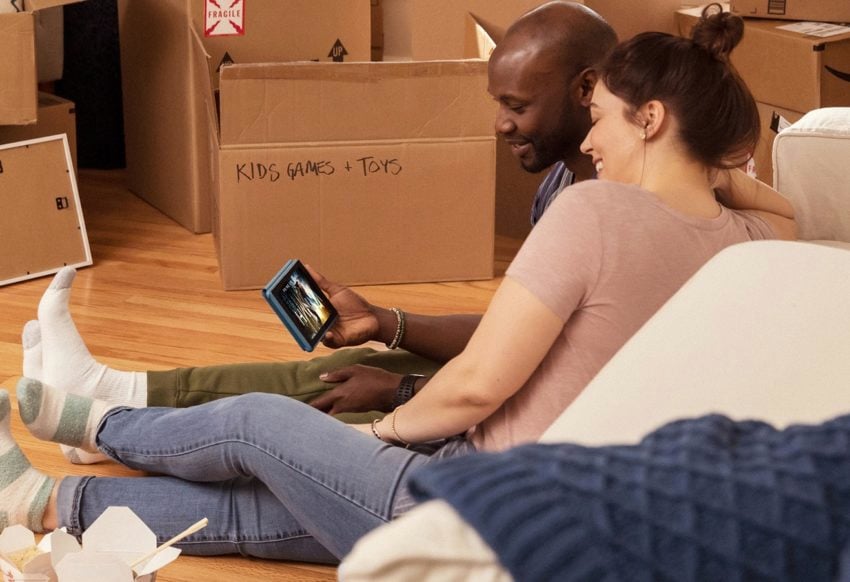 The 2019 Amazon Fire 7 tablet with Alexa offers a great value to users at $50 with Special Offers. It's very hard to find a name brand tablet with good reviews, regular software updates and a plethora of accessories under $50.
At times you can even buy the Fire 7 tablet on a monthly payment plan of $10 a month if you prefer to spread out the purchase to make it more affordable. This is not an option we see from other budget tablet makers. Amazon offers this right now for the launch of the new model, and also typically offers it during the holidays.
Instead of running a very old version of Android and cutting lots corners like we see with many cheap tablets, Amazon delivers a good tablet that's actually worth more than you pay for it. Amazon claims this tablet is more durable in drop tests than the iPad and twice as durable as the iPad mini.
The Special Offers help keep the price down, as does the fact that Amazon is hoping you buy a lot of stuff from them using the Fire 7 tablet, but you still get a lot of value for $49.99.

As an Amazon Associate I earn from qualifying purchases.