2 Reasons to Install Your Galaxy S9 Update & 3 Reasons to Wait
Samsung and its carrier partners are starting to roll out new Samsung Galaxy S9 updates with bug fixes and security patches on board. While some of you will want to install them right away, others might be better off waiting a few hours, a few days, or longer.
As we push away from the Galaxy S9 release date, Samsung's starting to correct some of the initial issues that've been plaguing the two flagship devices.
Samsung's issued a new update to correct call issues and Sprint and T-Mobile recently rolled out new bug fixes inside Galaxy S9 software updates. We expect other carriers to follow suit in the weeks ahead.
Samsung's also committed to rolling out monthly security updates to Galaxy S9 users and the two devices will continue to get new patches for years to come.
While these Galaxy S9 updates are important, they have the potential to cause problems on your device. Even the smallest updates can have a tremendous impact on your device's performance and that's why you need to be careful when a prompt appears on your phone.
You will likely be tempted to install new software the second it appears for your phone, particularly if you're struggling with bugs and performance issues. That said, some people will be much better off waiting to install a new software update.
In this guide we're going to take Galaxy S9 and Galaxy S9+ users through some common reasons to install a new software update and some reasons why it might be a good idea to wait.
Install Your Galaxy S9 Update to Improve Security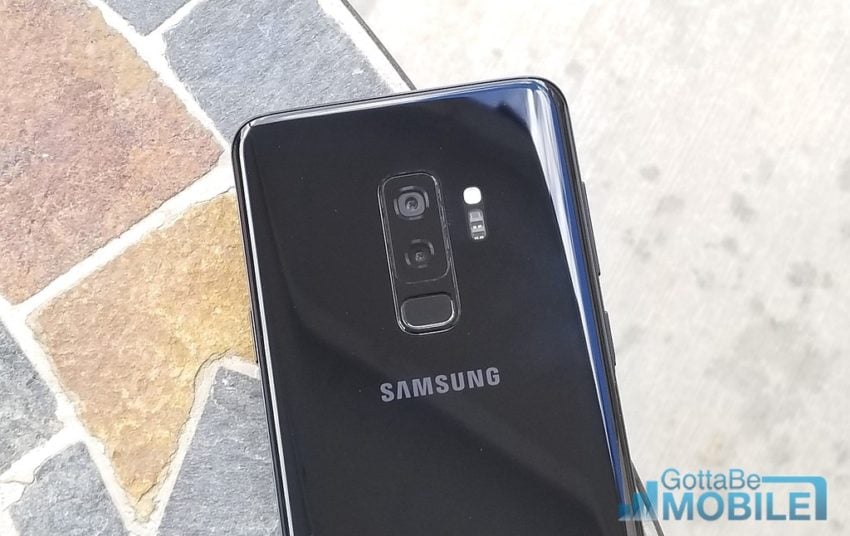 If you recently got prompted to install a new software update on your Galaxy S9 or Galaxy S9+ there's a good chance the update has important security patches on board.
Samsung is committed to rolling out monthly security updates to the Galaxy S9 series and we expect support to last for a couple of years before the company pulls the plug.
The latest round of Galaxy S9 Oreo updates deliver a batch of patches that are aimed at keeping you and the data you store on your phone safe.
The company's April security update comes with numerous patches for security issues including eight for Samsung-specific Vulnerabilities and Exposures (SVE).
If you value your security, and we assume most of you do, you'll likely want to install the new software soon after it arrives for your Galaxy S9 or Galaxy S9+. You'll also want to make sure not to fall too far behind.
Carriers like Fido and Rogers in Canada and Vodafone in Australia like to keep their customers in the loop about upcoming Android releases so it's a good idea to regularly check for release dates. That way you aren't caught off guard when a new software update arrives.
You can read more about Samsung's security patches over on the company's security bulletin.