Samsung Galaxy S9 Problems: 5 Things You Need to Know
The Samsung Galaxy S9 and Galaxy S9+ are two of 2018's best phones, but they're far from perfect. The two phones suffer from a variety of hardware and software problems that current owners and prospective buyers should be aware of.
In the months since the Galaxy S9's release we've seen tons of feedback from those who've bought Samsung's current Galaxy S flagships.
A lot of this feedback has been positive. We've spent some quality time with Samsung's new devices and they should be near the top of most smartphone shopping lists.
That said, some Galaxy S9 owners are running into trouble with their hardware and with the Android Oreo software that powers them.
Some of these issues are minor bugs and annoyances. Some, like severe battery drain, have the potential to drive you crazy if you depend on your phone to get you through the day.
Galaxy S9 problems continue to emerge as more people adopt the new models and that's precisely why we're taking a look at these issues today.
In this guide we'll walk you through some of the Galaxy S9 issues plaguing owners in the United States and regions around the world.
We'll also go over some of the things Samsung's doing to address these problems, places where you can find feedback and fixes for Galaxy S9 problems, and some tips that'll come in handy each and every time Samsung releases a new software update for your device.
Bug fix updates will squash Galaxy S9 issues, but they often bring problems of their own so you'll want to be careful.
Samsung Galaxy S9 Problems
Galaxy S9 and Galaxy S9+ owners have been plagued by a variety of bugs and performance issues since March.
Since launch Galaxy S9 users have complained about battery drain and poor performance, Wi-Fi issues, Bluetooth issues, GPS problems, crackling sounds and sound distortion, issues with first and third-party applications, fingerprint sensor problems, camera issues including problems with the front-facing shooter, and a multitude of other problems.
We expect the list to grow as more people adopt the two devices.
Where to Find Feedback
Before you buy the Galaxy S9 or Galaxy S9+ or, if you already own one, before you install a new software update, you'll want to dig into feedback from users about ongoing issues.
Feedback from Galaxy S9 and Galaxy S9+ users will alert you to potential problems (and benefits) of installing new software on your device.
If you're currently on the fence about replacing your current phone with the Galaxy S9, the feedback from current owners will help you make an well-informed decision.
Here are a few places to find feedback about Galaxy S9 updates and overall performance:
We also recommend using sites like YouTube and Twitter. You'll be able to find ample feedback about Galaxy S9 and Galaxy S9+ problems there.
We'll also provide you with the latest information about Android Oreo updates for the Galaxy S9 so be on the lookout for frequent updates as we push through the year.
How to Fix Galaxy S9 Problems
If you do stumble into a problem on your Galaxy S9 or Galaxy S9+ there's no need to panic. There's a good chance you'll be able to fix your issue in a matter of minutes from the comfort of your computer chair or couch.
Before you take your device into a store or get in contact with Samsung customer service, take a look at our list of fixes for the most common Samsung Galaxy S9 problems.
We've also put together a guide to fixing bad Galaxy S9 battery life and another guide that'll take you through some steps to quickly improve the device's performance.
If you're unable to find a fix in our guides (or via another online resource), you'll want to get in touch with a Samsung customer service representative.
Android Oreo Updates
Samsung will roll out Galaxy S9 bug fix updates, but you'll be on your own for extended periods of time.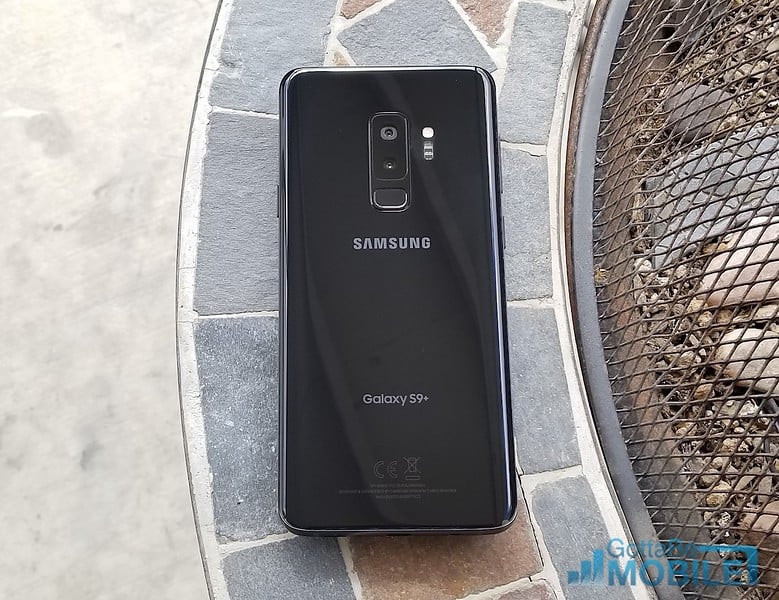 The company will continue to release monthly security updates for the Galaxy S9 and Galaxy S9+, but there's no guarantee these security patches will have bug fixes on board.
While some carriers are good about rolling out timely bug fix updates, others tend to drag. The moral of the story here is that you can't rely on Samsung, or your carrier, to fix your problems. You need to be extremely proactive.
It can be difficult predict what kind of problems you'll run into after you install a new software update on your Galaxy S9 or Galaxy S9+ so it's extremely important to prepare your device for new software.
We've put together a game plan that takes you step-by-step through the process we always use before we install new software on our Galaxy devices.
Android Pie
The Samsung Galaxy S9 Android Pie update is confirmed and we expect the update to deliver fixes and enhancements on top of a new set of features.
Samsung hasn't confirmed a release date for the Galaxy S9 or Galaxy S9+, but it looks like the Galaxy S9 Pie beta will arrive for some devices in the near future.
Betas typically come with their own set of issues, but those struggling on Android Oreo should think about making a move. Betas have also been known to alleviate problems.
For more on the Galaxy S9 Android Pie update, take a look at our roundup below.
Galaxy S9 Pie Update: 10 Reasons to Get Excited & 4 Not To
Get Excited Because the Galaxy S9 Pie Beta is Close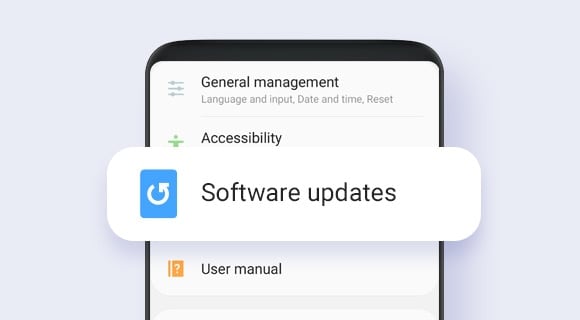 A few days ago, Samsung made several changes to the EULA and FAQ pages for its Galaxy Beta Program. The updates mentioned the Galaxy S9 and Android 9.0 Pie all but confirming a Galaxy S9 Android Pie beta.
Samsung's finally confirmed an Android Pie beta and it looks like Galaxy S9 and Galaxy S9+ testers in select regions will get to test the software starting sometime in November.
Reports indicate the beta will go live in Germany on November 15th though we don't know if that's the same date for the United States and South Korea.
We expect the Galaxy S9 Android Pie beta to stretch over several weeks and we expect it to help Samsung cut down the number of bugs and performance issues, something that should help to stabilize the official version of the update.
The Galaxy S9 Android Pie beta will be free to try. If you don't want to wait, you can try the beta early thanks to a leak.
Those interested in trying Android Pie in November will need to signup for the beta program through the Samsung Members/Samsung+ app.