3 Reasons to Pre-Order NBA 2K24 & 4 Reasons to Wait
While some of you might want to buy NBA 2K24 today, others are probably better off waiting.
NBA 2K24 is heading to Xbox One, Xbox Series X, Xbox Series S, PlayStation 4, PlayStation 5, Windows PC, and Nintendo Switch later on this week.
The NBA 2K24 release date is set for September 8th for all platforms and you'll want to buy the game right now if you want release day delivery.
Retailers are currently taking orders and there are four different versions of the game. We could see more added later, but that's what we're working with right now.
There's the NBA 2K24 Kobe Bryant edition which is the standard edition and features the Los Angeles Lakers legend on the cover. Kobe is also on the cover of the Black Mamba edition.
There's the NBA 2K24 WNBA edition which features New York Liberty star guard Sabrina Ionescu on the cover. The game's other bundle, the 25th Anniversary edition, doesn't have a player on the cover.
With the NBA 2K24 release date just hours away, a lot of you might be thinking about putting in a pre-order for your console or Windows PC.
If you're struggling with the decision, you're in the right place. In this guide we'll take you through the best reasons to pre-order NBA 2K24 right now and the best reasons to hang back and wait.
Some of you may even want to skip a pre-order and wait until after the NBA 2K24 release date to buy a copy.
Pre-Order NBA 2K24 to Receive These Bonuses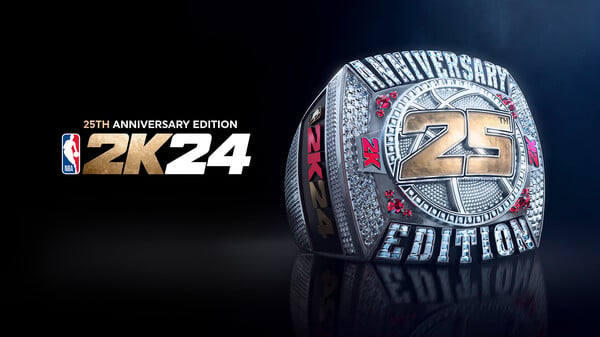 If you plan to invest a lot of time into NBA 2K24's various game modes, you might want to pre-order a copy of the game. You'll get some bonuses with your order.
If you buy the game early, you'll get bonus Virtual Currency, also known as VC, which is the currency used in-game. You'll also get bonus items for MyTEAM and MyCAREER.
Virtual Currency

MyTEAM Content

5K MyTEAM Points
10x Promo Packs (Delivered 1 Per Week)
95 Rated Kobe Bryant Free Agent Card
MyCAREER Content

5x 6 MyCAREER Skill Boost Types
3x 3 Gatorade Boost Types
All of those all come free with a pre-order and they'll give you a pretty good head start if you plan on playing a lot of NBA 2K24.

As an Amazon Associate I earn from qualifying purchases.