4 Reasons Not to Install iOS 11.4.1 & 8 Reasons You Should
Install iOS 11.4.1 for Messages in iCloud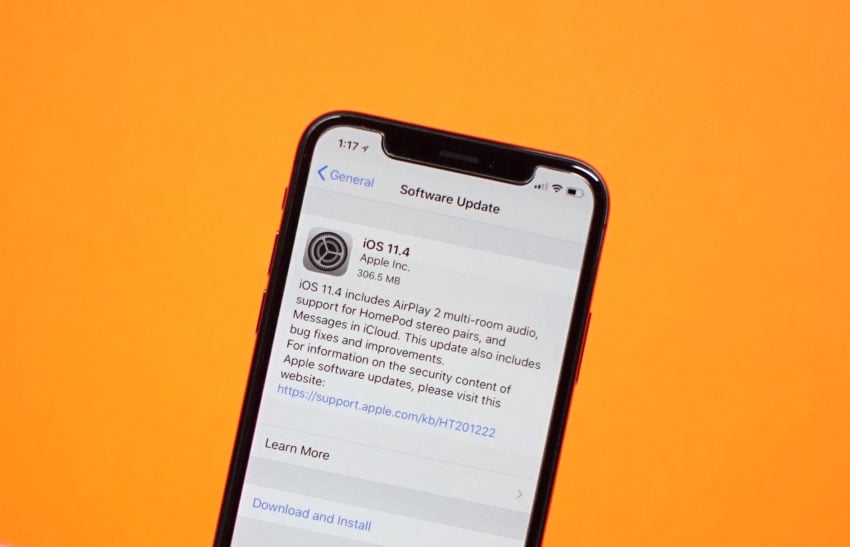 We thought Messages for iCloud would finally arrive alongside iOS 11.3, but Apple stripped the feature from the final version of iOS 11.3. After a lengthy stint in testing, the feature's finally arrived in iOS 11.4.
If you skipped iOS 11.4, Messages in iCloud is one reason to consider downloading iOS 11.4.1 today.
Messages in iCloud is a huge addition for a lot of iPhone and iPad users because it allows iMessages to be stored in the cloud.
Messages can take up a ton of room on internal storage so this will allow you to quickly, and easily, free up storage space. It also allows users to save messages that might get deleted otherwise.
If you send a ton of messages and want to archive said messages without taking up a ton of space on your internal hard drive, think about installing iOS 11.4.1 today.
To turn on Messages in iCloud, you'll need to enable Messages in iCloud settings by going to Settings > Your Name > iCloud.

As an Amazon Associate I earn from qualifying purchases.