5 Reasons to Pre-Order Assassin's Creed Valhalla & 4 Reasons to Wait
Ubisoft's Assassin's Creed Valhalla arrives next week. And while there are some great reasons to pre-order a copy right now, there are also some reasons to hold off.
The Assassin's Creed series is leaving Ancient Greece and it's headed to ancient Norway and Britain. Assassin's Creed Valhalla puts you in the shoes of a viking who travels to Britain and encounters King Alfred and the Saxons.
Like previous iterations of the game, you'll explore an open world with quests to complete, enemies to defeat, and weapons to upgrade. There are also some new features including a new settlement component that you'll upgrade with new clan members and structures.
Assassin's Creed Valhalla arrives on Xbox One, PlayStation 4, Windows PC, and Google Stadia on November 10th. Microsoft's new Xbox Series X and Xbox Series S launch the same day.
The game is also heading to Sony's PS5, but it lands a couple of days later on November 12th.
With the release date just a few days away, some of you might be tempted to put in a pre-order ahead of the game's arrival. The game, which comes in a whopping six different editions, is currently on sale at retailers like Amazon and GameStop.
And while that might be a good idea for some of you, others are much better off waiting until the holidays or later before buying the game.
In this guide we'll take you through the best reasons to pre-order Assassin's Creed Valhalla and the best reasons to put your wallet away and wait.
Pre-Order to Get This Bonus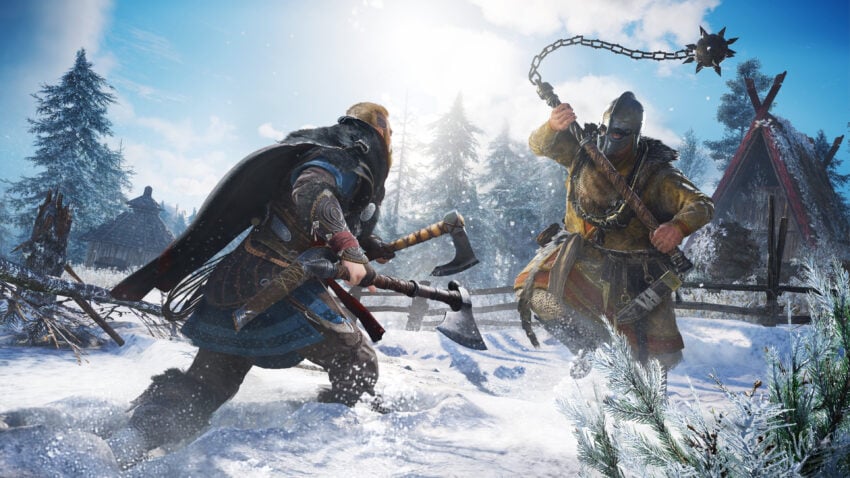 If you pre-order a copy (it doesn't matter which edition you buy) of Assassin's Creed Valhalla you get a nice bonus with your order.
All pre-orders come with access to a bonus in-game mission called The Way of the Berserker. Ubisoft hasn't gone into detail, but here's what we do know.
The developer says the bonus mission will have your character join a legendary Norse Berserker on his quest for revenge.
If you're a completionist or just someone who wants more than the base game, you should consider putting in a pre-order to get this bonus mission.
Last update on 2023-03-31. This post may contain affiliate links. Click here to read our disclosure policy for more details. Images via Amazon API