5 Reasons to Buy the Amazon Fire 7 & 4 Reasons Not To
Should you buy the 2019 Fire 7 tablet with Alexa hands free support? This is what you need to know before you buy or gift the new 7-inch Fire Tablet 9th generation that Amazon sells for $50.
Just updated for 2019 with hands free Alexa, more storage, a faster processor and new colors, the 2019 Amazon Fire tablet is a very tempting option. This is perhaps the best Android tablet under $50, even with some of the restrictions that Amazon places on thee 7 tablet.
The 2019 Fire 7 tablet is a small and affordable tablet that runs a version of Android specifically for Amazon. You get hands free Alexa voice controls, access to loads of apps and there are a lot of accessories that work with this cheap tablet. You can even buy a version specifically for kids that includes a rugged case and a two year no questions asked warranty.

The 16GB Amazon Fire 7 tablet is $49.99 with Special Offers and the 32GB version is $69.99. You can get these without Special Offers for about $15 more. You can also pay later to remove them if you don't want special offers.
Reasons to Buy the 2019 Fire 7 Tablet;
Great Price & Value
For Tons of Apps and Services
Expandable Storage
Alexa Voice Control & Hands Free
Buy the Kids Edition for a Kid
Reasons Not to Buy the New Fire 7 Tablet;
Upgrade for a Better Display
Don't Buy if You Love Fortnite
Don't Buy It if You Love Listening Without Headphones
Don't Buy if You Want Full Android
You can buy the Amazon Fire 7 tablet at Amazon today and we expect to see the latest model hit Best Buy and other stores soon. Here's a closer look at the reasons to buy the new Fire 7 tablet from Amazon and why you should look at other options or wait.
Update: An earlier version of this article stated that you couldn't play Clash of Clans on the Fire 7 tablet, but there is an official version available in the Amazon Appstore.
Buy for a Great Price & Value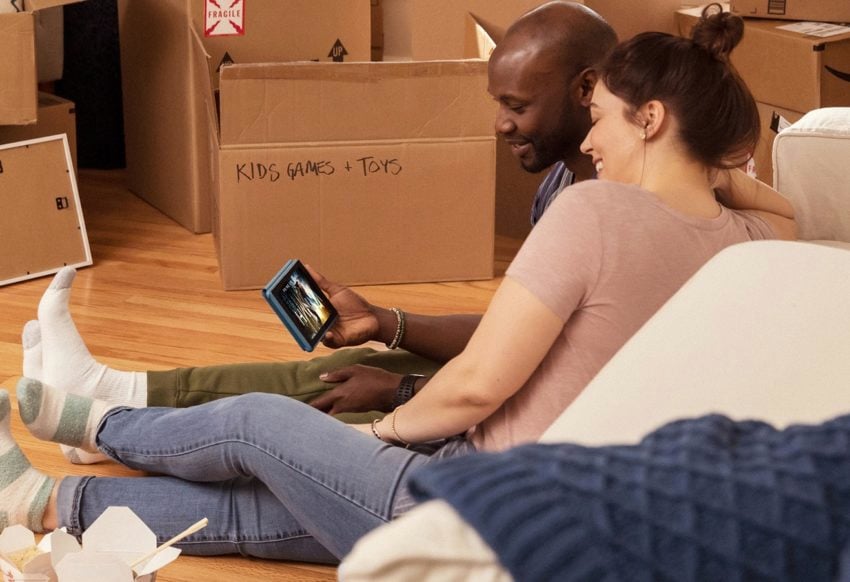 The 2019 Amazon Fire 7 tablet with Alexa offers a great value to users at $50 with Special Offers. It's very hard to find a name brand tablet with good reviews, regular software updates and a plethora of accessories under $50.
At times you can even buy the Fire 7 tablet on a monthly payment plan of $10 a month if you prefer to spread out the purchase to make it more affordable. This is not an option we see from other budget tablet makers. Amazon offers this right now for the launch of the new model, and also typically offers it during the holidays.
Instead of running a very old version of Android and cutting lots corners like we see with many cheap tablets, Amazon delivers a good tablet that's actually worth more than you pay for it. Amazon claims this tablet is more durable in drop tests than the iPad and twice as durable as the iPad mini.
The Special Offers help keep the price down, as does the fact that Amazon is hoping you buy a lot of stuff from them using the Fire 7 tablet, but you still get a lot of value for $49.99.

As an Amazon Associate I earn from qualifying purchases.