13 Things to Know About Battlefield 1 Apocalypse DLC
New Game Mode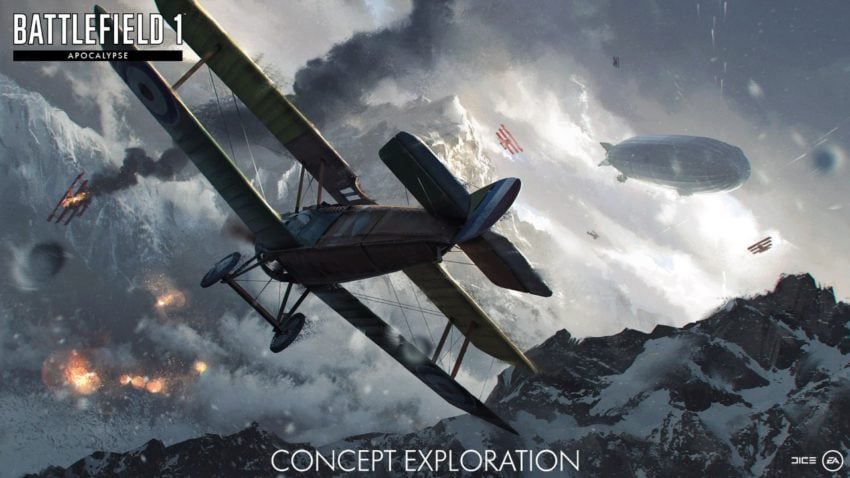 The Apocalypse DLC will come with one brand new game mode and it's sure to delight those who love taking down enemies in the sky.
The final Battlefield 1 DLC expansion comes with a brand new game mode called Air Assault. DICE hasn't gone into detail though it says it will "expand the horizon of your Battlefield 1 experiences" and that it's "a rush for ace aviators and sharp-shooting gunners."
Again two of the maps, London Calling and Razor's Edge, were created exclusively for aerial combat. It's unclear if the mode will be limited to those maps or if it will expand to others down the road.
Thanks to CTE testing, we now know that Air Assault features 40 players (20 vs. 20) and includes Fighters, Attack Planes, Bombers and Heavy Bombers.
The Razor's Edge map is based on the campaign Test Flight mission while London Calling is based on the Forte Et Fidele mission.