11 Things to Know About Battlefield 1 Turning Tides
This guide takes you through everything we know about the Battlefield 1 DLC 3, Turning Tides.
The Battlefield 1 Turning Tides DLC release is finally here, and DICE's finally released the second batch of content for Premium Pass holders.
Turning Tides focuses on World War I's amphibious combat and two major battles including the infamous Gallipoli Offensive. Xbox One, PlayStation 4, and Windows PC users can jump into Gallipoli and the North Sea right now.
Now that Turning Tides is out for all three platforms, we want to take a peek at the game's third DLC expansion. Our guide includes a look at its weapons, its maps, its new game mode (a twist on Conquest), and the new faction.
It also includes information about the Turning Tides price, deals, the December Gallipoli update, the January North Sea update (a mandatory update for all players, not just those who own the Premium Pass), and a look at some of the smaller items it brings to consoles and PCs.
We'll continue to add new details to this Turning Tides roundup as we push away from the DLC's second release date so check back in with us for frequent updates.
Turning Tides North Sea Download Size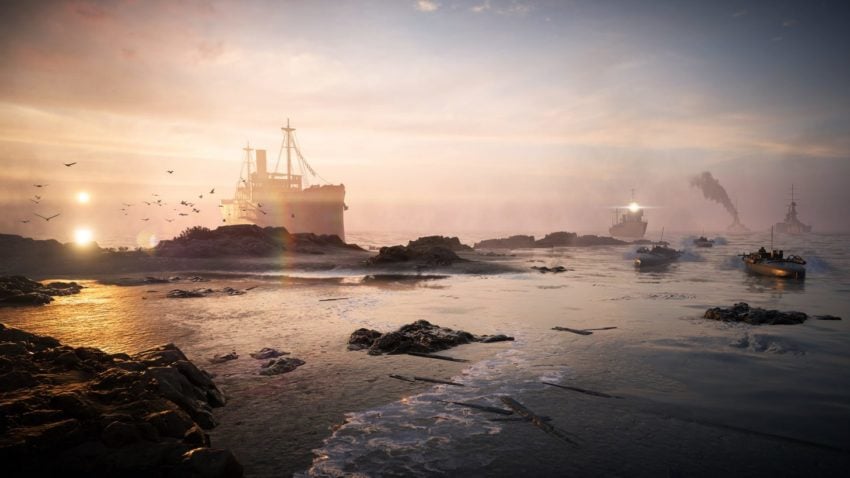 DICE's North Sea Turning Tides content has finally rolled out alongside the developer's January update. The January update, like the December update, is a big one for all consoles and all players.
If you plan on playing the game and Turning Tides North Sea you'll need to download a significant update to your console of choice. Here's what you can expect:

PS4: 6.5 GB
Xbox One: 6.9 GB
PC: 4.7 GB
Again, this Battlefield 1 update is a mandatory patch for all players, not just those who own the game's Premium Pass.