7 Exciting Samsung Galaxy S7 Specs
Here are all the details and specs that matter to users who plan to buy Samsung's new Galaxy S7 come March 11th, or sometime soon. At the end of February Samsung formally announced the new and improved Galaxy S7 and Galaxy S7 Edge with tons of exciting specs and features. Here's what buyers need to know.
After seeing hundreds of leaks and rumors dating back to as early as September, we knew what was coming. Now that everything is official, like the bigger 5.5-inch Galaxy S7 Edge screen, the micro-SD card for expandable storage and more, we've made a list of everything below.
Read: Samsung Galaxy S7 Release Date, Specs & Videos
Whether you still have an old phone and skipped the Galaxy S6 for it lacking some key features, are enjoying the latest from Apple or LG, or just want to upgrade to the next best smartphone from Samsung, we have all the details below. These are the specs, features and changes worth knowing about as the March 11th release date nears.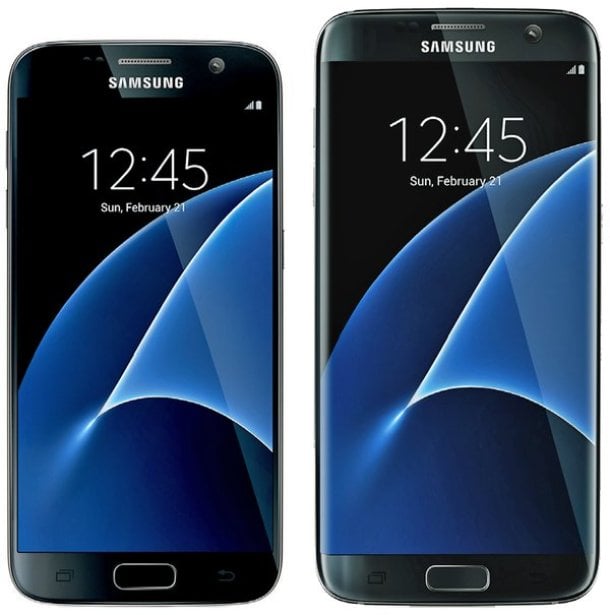 There are a number of changes to consider before buying the Galaxy S7 or Galaxy S7 Edge. One is the fact that the phone looks very similar to the model last year, but that doesn't mean it's the same. Just like Apple's yearly "s" release cycle, Samsung kept the same design this year but improved nearly every aspect, while adding key features back that were missing last year. A big one being the micro-SD slot. Then to make things even better it's also IP68 dust and water resistant.
The Galaxy S7 Launch was announced on February 21st in Spain during Mobile World Congress, and the official release date is March 11th throughout the globe. Pre-orders are available now and shipping early, so get one while they're still available. That said, here is a list of seven exciting Galaxy S7 specs for prospective buyers, those looking to upgrade, or someone who just wants a new smartphone.
Read: Galaxy S7 Pre-Order Date, Time & Shipping
Samsung's new Galaxy S7 and Galaxy S7 Edge run Google's latest Android 6.0.1 Marshmallow release, covered in Samsung's TouchWiz interface, but it's the cleanest looking version yet, and 4GB of RAM means it runs very smooth. Some rumors even claim Google and Samsung worked together to make the hardware and software blend together for the best experience yet, similar to what Apple is able to do with its smartphones. If so, the Galaxy S7 should be a great smartphone.
Galaxy S7/Edge Display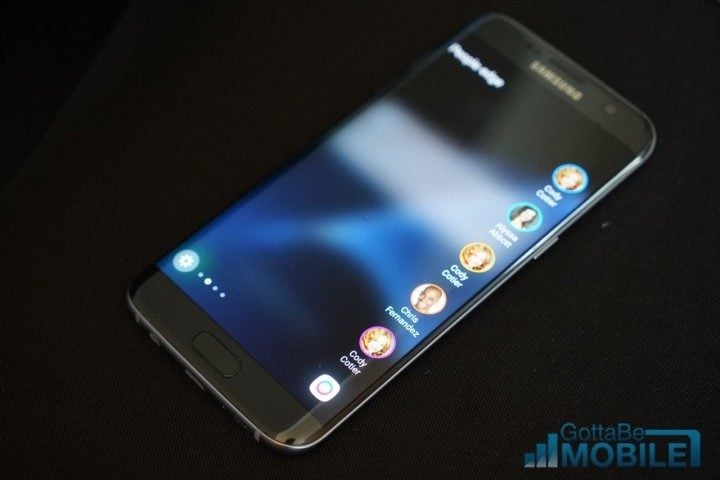 Like every year, Samsung introduced an even better display inside its latest and greatest smartphones. The Samsung Galaxy S7 sports the same 5.1-inch 2560 x 1440 Quad-HD S-AMOLED screen, and it's winning awards already.
However, one big change this year is with the Galaxy S7 Edge. It isn't small, it's big. Rather than releasing a curved edge phone that's the same size, Samsung is giving buyers a choice. Get the smaller Galaxy S7, or get a 5.5-inch Galaxy S7 Edge in Black, Silver or Gold. It isn't as big as the Note 5, but not as small as the Galaxy S6 or Galaxy S7. A perfect middle ground.
So far our early thoughts on the Galaxy S7 are extremely positive. The screen is amazing, crisp, and bright. Are you buying one?

As an Amazon Associate I earn from qualifying purchases.