Amazon Can Now Deliver Packages Straight to Your Car
Amazon will now deliver to your parked car with a new version of Amazon Key. This is a new method to prevent package theft and it works at home or work.
With Amazon Key In-Car, your deliveries a driver puts the packages in the trunk or back seat of compatible connected cars without you meeting someone or unlocking the car yourself.
Free to Amazon Prime members in select cities, this is a handy option and less intrusive than granting someone access to your home. Sign up for a free 30-day Amazon Prime trial
to get started. Students can even get six months of Prime for free
.
This works on 2015 or newer Chevrolet, Buick, GMC, Cadillac and Volvo cars, trucks and SUVs. These cars need a connected car service like On Star or Volvo On Call activated for this to work.
Amazon Key In-Car delivery works as long as you park the car in a publicly accessible place that you have set up as a delivery address. This will limit the use in parking garages, but early users found it very helpful.
Use cases include keeping business and personal deliveries separate or getting a surprise birthday gift left in your car instead of on the porch. Another user loved getting a delivery to the car instead of to the door where it would wake up napping kids. You can see some of the early user reactions from Amazon in the video below.
Users with early access to the program are excited about the new service. "The in-car delivery option is another way Amazon helps ensure that my order is delivered safely and conveniently. Setup was super easy for my OnStar-equipped car—I granted Amazon Key permission to open my car's trunk and the ability to relock my car when done, and that was it," said Scott L. from Miami, one of the Amazon Prime members who received early access to the service. "I can't wait to check my car's trunk to see what's delivered next!"
You will need an active subscription to OnStar or Volvo On Call to use the service. There are over 7 million vehicles on the road capable of working with Amazon Key In-Car deliveries.
The In-Car delivery service does not give the delivery person with a key or a code to access your car. When the driver is in location, Amazon verifies they are at the right place, with the right package, and then unlocks the car.
General Motors and Volvo worked with Amazon to enable these features across their product lines. Amazon hopes to add more vehicle makes in the future. Many car companies include connected car features that would enable this.
Users can sign up for Amazon Key In-Car and give the service a try. There is no extra charge and no added equipment needed.
Amazon also offers Amazon Key In-Home deliveries with guest access. This allows a delivery person to open your door to put the delivery inside and it also allows you to grant access to guests. The in home option includes a camera and a door lock as part of the setup.
You Need These 10 Must Have Car Features: Find Out Why
Smart Cruise Control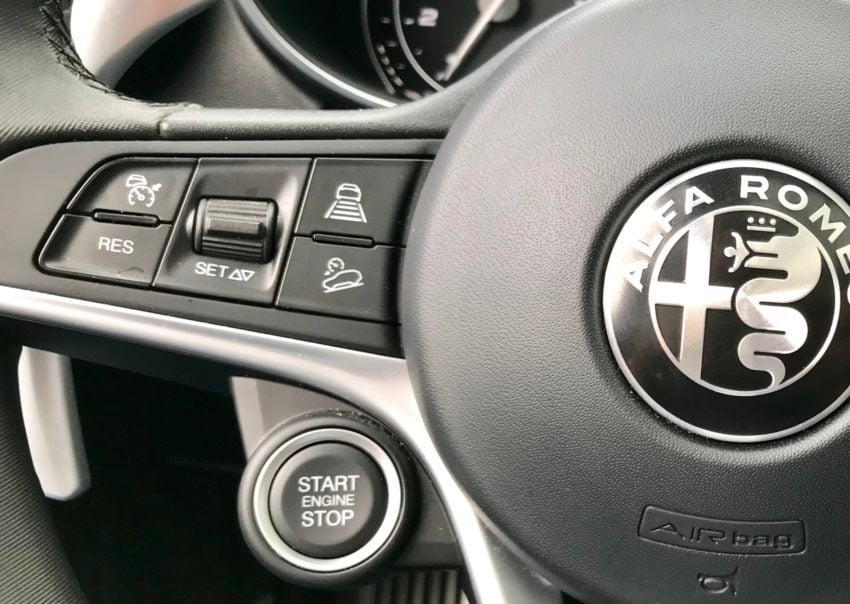 Do you hate constantly adjusting your cruise control, or giving up on cruise control because of traffic or due to a driver in front of you who keeps changing speed? You need a smart cruise control system.
Smart cruise control goes by many different names. You may see it listed as Radar Cruise, Adaptive Cruise or Intelligent Cruise control. Whatever it is called, it will allow you to set your cruise control and then stay with the flow of slower traffic.
Here's why we love it and why you need it. You get on the highway and set the cruise at 76 miles per hour. You also set the distance you want kept between you and the car in front of you. There are typically three or four settings so you can be close or keep a lot of space. Now you simply steer and your car will go 76 mile per hour when traffic allows it or there is no one in front of you. When someone is in front of you going 73 mph, the car automatically slows down to keep you the distance you choose from that car. This is indispensable in traffic and on long road trips.
Not all smart cruise control systems are the same. Some of work at all speeds, while others only work above a specific limit. Some systems can bring you to a complete stop in traffic and then restart without you needing to touch a pedal.
You can find adaptive cruise control on cars as cheap as $18,500 like the Toyota Corolla, and as an option on many cars below $30,000. Even on pricier cars you may need a higher trim level or special package to get this feature.

As an Amazon Associate I earn from qualifying purchases.