Android 5.0 vs Android 4.4 Walkthrough: What's New in Lollipop
Android 5.0 vs Android 4.4 - Battery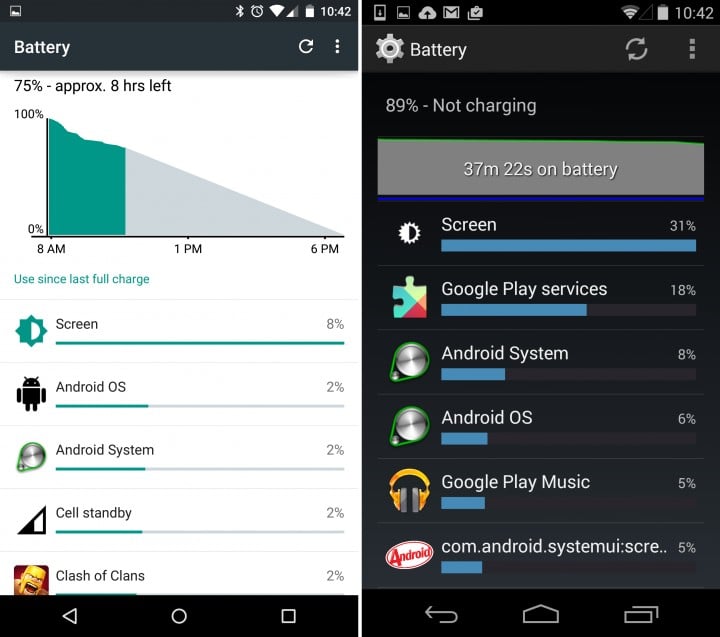 Another change to Android 5.0 Lollipop vs Android 4.4.4 KitKat is the battery stats page. There's now a slightly different look and modern feel to the breakdown of app and battery usage, not to mention a new "battery saver mode" similar to other manufacturers. This won't be a concern for most, but Nexus users will welcome the changes.
As you can see with this (and all slides) Google's gone away from the plain white text on black with bold on/off switches, to a more elegant and colorful look with Android 5.0. All the animations, effects, and uniqueness doesn't shine through in screenshots, but get your hands on Android 5.0 and you'll see and enjoy it all in minutes.

As an Amazon Associate I earn from qualifying purchases.