Android 5.0 vs Android 4.4 Walkthrough: What's New in Lollipop
Android 5.0 vs Android 4.4 - Quick Settings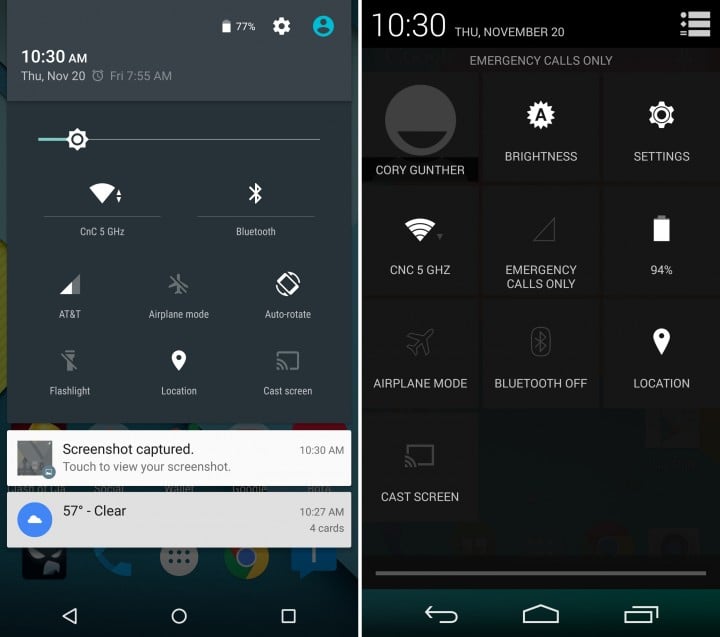 Two swipes will go from the notification pulldown bar to the expanded notifications or "Quick Settings" toggles shown in this slide. Or, users can just swipe down once with two fingers to instantly access this menu. From here with Android 5.0 you can toggle WiFi and Bluetooth, head into settings, battery info, turn up the brightness, and more. Oh, and notifications are still shown on bottom if needed.
With Android 4.4 KitKat (right) you have to tap the icon in the corner of the first settings screen for the quick settings menu. It's plain, rather boring, and doesn't show notifications at the same time. With Android 5.0 Lollipop this system is improved, and more user friendly.

As an Amazon Associate I earn from qualifying purchases.