Android 5.0 vs Android 4.4 Walkthrough: What's New in Lollipop
Android 5.0 vs Android 4.4 - Recent Apps Menu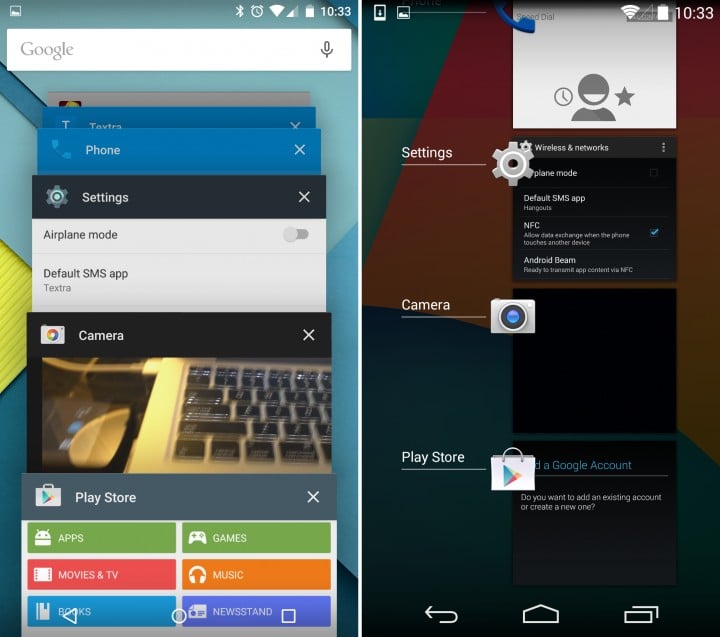 One of our favorite changes in Android 5.0 Lollipop aside from lockscreen notifications is the multitasking window, also known as "Recent Apps" the Multi-tasking button to the right of the home icon brings up previously opened apps, which is great for multi-tasking and switching back and forth. It was a great experience in Android 4.4 KitKat, but it's even better with Lollipop.
In Android 5.0 there's a new fuller card-style UI for recently opened apps, and the rolodex scrolling effect is rather nice. It's smooth, fluid, and going back and forth between apps is a breeze. A quick swipe clears them, as usual.

As an Amazon Associate I earn from qualifying purchases.