Android 5.0 vs Android 4.4 Walkthrough: What's New in Lollipop
Android 5.0 vs Android 4.4 - Keyboard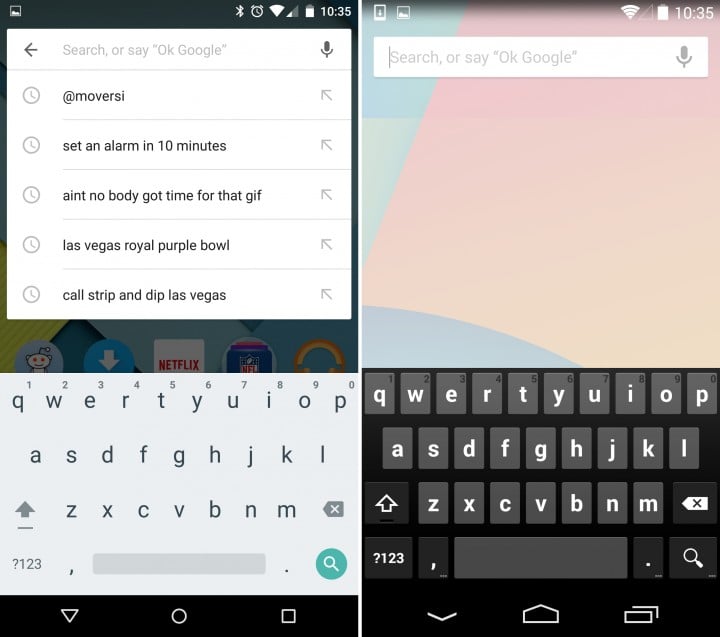 The keyboard on Android 5.0 was updated with the new material design UI guidelines set by Google, but this app is also updatable in the Google Play Store. Users on Android 4.4 (or Android 5.0) can now have either look. In settings you can choose the theme to be Holo Blue or White (from the Android 4 days) or Material light or dark with Android 5.0 as shown on the left side.
The keyboard still supports swiping gestures, emojis, and has a good predicitive or suggested text engine to make writing easier. Or just use voice dictation like I do.

As an Amazon Associate I earn from qualifying purchases.