Apple iOS 11.4 Release: 5 Reasons to Get Excited & 2 Not To
If everything holds up in testing, iOS 11.4 will be an exciting release for most iPhone, iPad, and iPod touch users. That said, there are a few things that have the potential to disappoint you.
Apple's iOS 11.3.1 update currently serves as the most up-to-date version iOS 11. It's an important update and one you should consider installing immediately.
We're hoping for an iOS 11.3.2 bug fix update, but there's a very good chance iOS 11.4 replaces iOS 11.3.1 within the next few weeks.
iOS 11.4 is Apple's fourth, and perhaps final, milestone iOS 11 upgrade. Apple's milestone updates always deliver more than bug fixes and security patches and iOS 11.4 won't be any different. It'll include a mix of new features, bug fixes, and security enhancements.
Apple hasn't confirmed an iOS 11.4 release date, but some are predicting an arrival in and around the company's WWDC 2018 conference this summer. WWDC 2018 kicks off on June 4th.
If you don't want to wait for Apple to release the final version of iOS 11.4 you don't have to. If you're feeling impatient you can try iOS 11.4 on your device right now thanks to the iOS 11.4 beta.
The iOS 11.4 update is available via a developer beta or public beta. Apple's public Beta Software Program is free and open to anyone with a valid Apple ID.
We've been using the iOS 11.4 beta for several weeks now and most people should avoid it due to the impact it could have on your device's performance.
That said, there are some bright spots and today we want to take you through the best iOS 11.4 features and fixes we, and others, have discovered thus far.
We also want to walk you through some reasons why you might want to temper your expectations, particularly if you own the iPhone 5s.
Messages in iCloud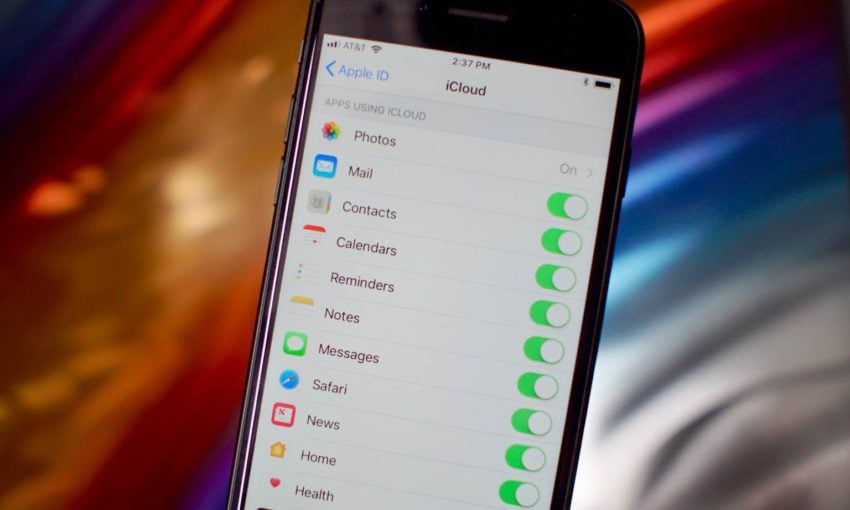 One of our favorite features from the iOS 11.0 beta looks like it will finally arrive inside Apple's iOS 11.4 update.
Nothing is official until Apple releases the final version of iOS 11.4, but as of right now, iMessages in iCloud is included in the iOS 11.4 beta. Hopefully it sticks around this time.
Messages on iCloud was included in Apple's first iOS 11 beta, but Apple pulled the feature before the public release back in September.
The feature appeared in several iOS 11.3 betas, but it didn't make it into the final version leaving many iPhone users feeling disappointed. Fortunately, it looks like Apple might finally be ready to deliver the goods.
If the feature makes it through testing, iOS 11.4 will allow iPhone, iPad, and iPod touch users to store their iMessages in the cloud.
As many of you know, Messages can take up a ton of room on a device's internal storage. If you choose to keep messages for longer than 30 days, they're probably taking up multiple gigabytes of storage. We've had to stop saving messages for longer than 30 days in order to free up space on our iPhones.
Messages in iCloud will allow you to quickly, and easily, free up storage space on your phone. It'll also allow you to save messages that might get deleted otherwise.
Hopefully Apple's able to get it ready in time for the iOS 11.4 release date.