iOS 11.4.1 Release Date Tips & Tricks
The iOS 11.4.1 release date is getting close and some of you should start prepping for its arrival right now.
Apple's iOS 11.4 update will, at some point, be replaced by the company's upcoming iOS 11.4.1 update. iOS 11.4.1 won't be as big as iOS 11.4, but it'll likely come with some important bug fixes and security patches for iOS 11 users.
The iOS 11.4.1 release date is probably just a weeks away and you can expect the update to arrive in July or early August after a little more time in internal testing.
iOS 11.4.1 Release Date
Apple's currently on its fifth iOS 11.4.1 beta which means we're close to an official release date. Apple typically releases five or six betas, even for minor releases like iOS 11.4.1, before it feels comfortable pushing official software to the millions of iOS users around the world.
The iOS 11.4.1 release date will also come out of the blue. Apple typically only confirms iOS release dates on stage during media events. And with the next event likely coming in early-to-mid September, don't expect Apple to confirm the update's launch date ahead of time.
Apple's iOS 11.4.1 beta might drag on for a few more days, but don't let that stop you from doing some early prep work while you wait for the next version of iOS 11 to arrive.
This guide will provide you with some tips and tricks that will help get you, and your device, ready for the iOS 11.4.1 release date for iPhone, iPad, and iPod touch.
Start Preparing for iOS 11.4.1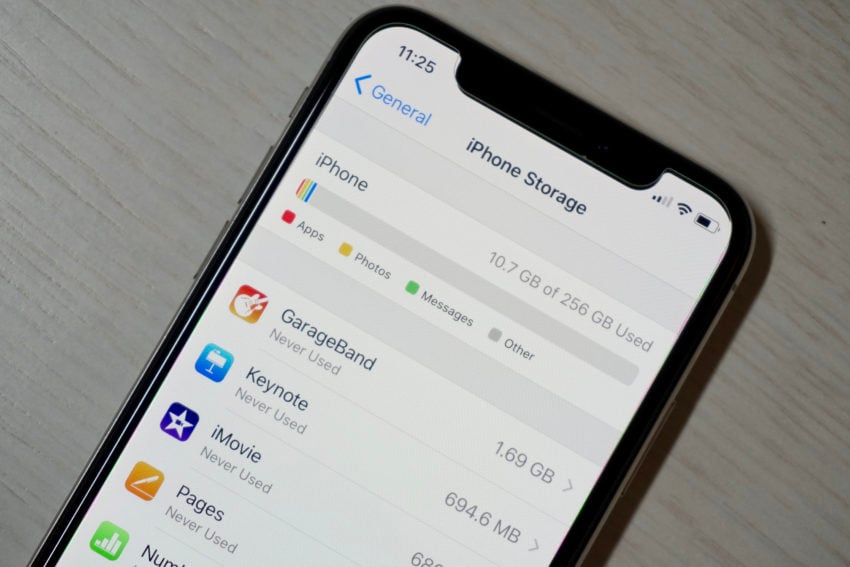 With a release on the horizon, you should start preparing for iOS 11.4.1.
If you need to, use this time to cleanup the storage on your device. iOS 11.4.1 probably won't require a huge download, but those of you on the threshold could benefit from a little cleanup.
Go into your device's storage and delete the files (photos, apps, etc) you no longer need. Cleaning up your device could also improve your device's performance.
Now would also be a good time to start backing up the data stored on your device(s). If you don't know where to start, you'll want to dig into our guides covering iCloud backups and iTunes backups.
Make sure you track down all of your login information before the iOS 11.4.1 update arrives. Have your Apple ID/iCloud login and the login info for your important apps and services ready to go. iOS 11.4.1 could log you out of some of your apps and services.
If you want to install the iOS 11.4.1 update right when it comes out, and you don't have access to a power source, you'll need a specific amount of battery life to start the installation process.
Make sure your device has at least a 50% charge (or you're near a charger) around 10AM Pacific Monday-Friday. This also applies to those of you looking to download new versions of the iOS 11.4.1 beta right when they come out.
This might seem tedious, but a little prep work will help you avoid major problems before, and after, the iOS 11.4.1 update's release.

As an Amazon Associate I earn from qualifying purchases.