The Apple Watch can completely change your mobile existence and is worth every penny of its $349 price tag for just three of its countless features. Forget about any problems you may have heard, those are easily offset by how easy the Apple Watch is to use, how convenient it makes daily tasks and, most importantly, how it can help you achieve your health goals. After living with this device for a month, you'll probably go from 'Why do I need an Apple Watch,' to 'How can I live without the Apple Watch.'
The Apple Watch earns a GottaBeMobile Editor's Choice award for being the most fully-baked wearable device we've used so far. It just might be the ultimate iPhone accessory.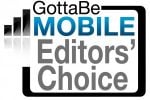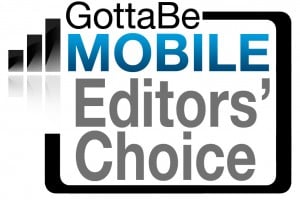 Spending $349 or more for an Apple Watch might sound excessive to some, especially those that haven't bought a watch in years, but it's an excellent buy once you consider how many devices it replaces and how much time and effort it can save.
Apple does need to iron out some bugs and some people might be better off waiting for the next version of the Apple Watch, especially if they're on a tight budget. Below we'll discuss all of these issues and help you decide if the Apple Watch is right for you and why we think the cheapest models offer the most value.
Pros:
Battery lasts more than a day
Comfortable to wear
Activity tracking is accurate
Apple Pay & Passbook are excellent
Notifications and Glances
Siri on Your Wrist
Cons:
Apps are not iPhone quality
No sleep tracking
Some features require friends to own an Apple Watch
Watch the Apple Watch review video above for a demonstration of how I'm using the Apple Watch, which apps are most useful and what it's like to have Siri on your wrist.
So what am I actually using the Apple Watch for? A lot more than I expected when I bought it. It's helped me lose 20 pound, work more effectively and cutting down on distractions.
I despise interruptions to work so I only allow Apple Watch notifications for a small group of services. It is possible to check email on the Apple Watch, but I get too much email to manage on a small screen on my wrist. I also turned off Facebook and Google chat notifications.
The Apple Watch knows when it is on your wrist so it will not buzz with notifications when you take it off. It also does a fantastic job of knowing when to notify me of something on the iPhone and when to inform me on the watch. Apple's systems are smart enough to know when you're looking at your iPhone and skips sending duplicate notifications to your Apple Watch.  This carries over to my MacBook as well, with the Apple Watch sometimes notifying me of an iMessage that is in Messages on Mac but not read.
I use Slack, Messages, Facebook Messages and a small handful of other apps to send alerts to my wrist, while others will only show on my iPhone. I can respond to many urgent notifications using Siri or tapping on a response that matches the situation. The Apple Watch is smart enough to detect when someone proposes a question, and it can show the appropriate replies. For instance, a friend asked if I was parked or inside, and the Apple Watch listed Parked or Inside as the first two canned options for a reply.
A swipe up from the bottom reveals Apple Watch glances, which are things you may want to see but are not notifications. A glance will not interrupt you, but can show important information. I rely on the glances below almost every day.
Quick access to settings
Currently playing music
Heart Rate
Battery Life
Activity
Calendar
Weather
Maps
World Clock
Dark Sky for rain and remaining daylight
Most of these load quickly, but the map and weather occasionally suffer from the same slow loading problem as apps.
You can also use Siri on the Apple Watch to start calls, send messages and for other activities. Using Siri on my wrist is incredibly convenient while shopping or driving and there is no need to unlock the iPhone to complete a task.
Dictation works to enter text into a variety of apps, so you don't need to try to type anything on a small Apple Watch keyboard.
Apple Watch apps are slow to load and offer limited functionality compared to iPhone apps. I enjoy using the Apple Watch to control my Hue lights, check my calories left in MyFitnesspal and play music. The best Apple watch apps make my life easier with convenient access to simple controls or important information on my wrist. MLB at Bat also delivers easy access to favorite sports scores and team news in situations where I cannot look at my iPhone.
Apple also includes a camera remote that lets you see what your iPhone camera sees right on your wrist. This lets you line up a group photo or take a better selfie. This works with the front facing camera or the rear camera. It is easy to use and works without lag.
The Apple Watch is also a fitness tracker that can track calories burned, steps, workouts, distance traveled and remind you to get up and stand during your day.
I'm working towards a goal of losing close to 50 pounds, and I'm at 20 pounds down now. I've been relying on the iPhone tracker for fitness tracking, but very often I leave my iPhone on my desk and walk throughout the day, which means missed steps. The Apple Watch is helpful in tracking my movement and heart rate, as well as exercise. The Apple Watch fitness tracker may not offer the features a professional athlete needs, but it's the right mix for regular users.
I used the Apple Watch in the final weeks of training for a Tough Mudder and I found that the Apple Watch is a good fitness companion. While running a 5k for training the Apple Watch tracked the distance within a tenth of a mile of the iPhone and Runkeeper app that my running partner used.
Another part of this is the focus on my overall health. I sit for most of my job every day. Even though I think I get up and move a lot, the Apple Watch taught me that I sit way too much most days. At least once an hour the device reminds me to stand. The daily exercise and movement goals also deliver the motivation I need to go for a walk or a run at night. There is no sleep tracking feature on the Apple Watch.
Passbook and Apple Pay are incredibly more useful on your wrist than on your iPhone. It's easier to order coffee, show your ticket to a ball game, share a loyalty card and more without handing your iPhone to a stranger. Apple Pay on the Apple Watch is incredibly convenient and is easier than using a debit card, cash or my iPhone.
The Apple Watch isn't as convenient as a traditional watch if you need to sneak a glance at the time. Raising my hand slightly turns the screen on to show the time and other important information. Apple includes 10 watch faces to choose from, and with many it is possible to customize the color, design and the information that shows on screen.
I prefer to use the Modular watch face that shows the time and five other details that are important to me. With a quick look I can see the date, my calendar and a shared family calendar, the temperature, my activity progress and Apple Watch battery life.
The Apple Watch display looks good, but sometimes it can be difficult to tap the app you want to use if that app is near the edge of the screen. Apple adds a Force Touch option that lets you push on the screen harder for more options. This makes it easier to access secondary features in the apps, like choosing a source for music or clearing notifications.
It is easy to see the Apple Watch screen indoors and out in most conditions, even while on the move walking or running. It is possible to sync a playlist to the Apple Watch and pair Bluetooth headphones to it so that I can run and leave the iPhone at home. After several workouts The Apple Watch learns enough about my movement that the iPhone is no longer needed to track distance traveled, even though there is no GPS in the watch.
When driving or walking I often use the built-in navigation tool to get directions on my wrist. The watch uses audio and the taptic vibrations to alert me to left or right turns. Without the need to look at the watch it is easy to know if the next turn is right or left based on the vibrations.
During a month of use the only activity I could not wear the Apple Watch for was a Tough Mudder. This 10-mile event includes multiple areas where I was underwater and the Apple Watch is not waterproof. The watch survived use in the rain without any problems.
The design is comfortable enough to wear all day and the Sport band works just as good at the gym as it does when I dress up. The band is a little looser and shows some bends as it forms to my wrist but there is not significant wear to the band or watch, even while using it for yard work and other activities.
After almost a month of use the Apple Watch Sport looks just as good as it did on the first day we took it out of the box. The Stainless Steel Apple Watch scratches easily despite the higher price.
The square-like look of the Apple Watch works and with two sizes most users will not have a problem finding a combination of Apple Watch and band that will fit their wrist. The smart watch features are identical across the three models and the 38mm and 42mm sizes. The 42mm Apple Watch Sport fits my needs with a larger screen slightly better battery life and it is $200 less than the Stainless Steel Apple Watch.
The larger screen is also handy for showing off photos. Users can sync photos to the Apple Watch so that it is easier to show off a short set of photos of your kid, wife or pet without hunting for the right album on your iPhone.
Pressing the side button opens a friends list that makes it easy to send a message, start a call or if the friend owns an Apple Watch communicate in new ways.
The Apple Watch sketches are fun and something that adds humor and a new dimension to conversations. Drawing accurately on the screen is tough at times, but this is a feature that is definitely fun to use. A tap is too close to a Facebook poke to be of real value.
Sharing a heart beat on the Apple Watch is a very personal thing. While testing the Apple Watch I shared my heart beat with a friend and it worked as advertised, but this is not a feature I will use often.
You can also send Apple Watch emoji to anyone, even if they don't have an Apple Watch. This is another fun feature that is just as entertaining as emoji on the iPhone, and selecting the emoji with the Digital Crown is fun as the emoji faces change with a twist.
Apple Watch battery life lasts more than long enough for a single day of use. Even during heavy weekend use and days that include 30-60 minutes of exercising the Apple Watch rarely dropped below 50% battery life at the end of a day.
The Apple Watch is an essential iPhone accessory for me after just one month of use. The convenience of information on my wrist, motivation to live healthier and features like Siri and Apple Pay more than justify the $349 starting price.
Read: 5 Reasons the Apple Watch Sport is Better
I bought the 42mm Apple Watch Sport for $399 because it is a first generation product that I may decide to upgrade when a new version arrives and because it does not scratch very easily like the Apple Watch in Stainless Steel does. The Apple Watch Sport is also lighter and the sport band keeps it tight during workouts.
The Apple Watch delivers more value than other fitness trackers I've used and it feels like a more mature product than the Pebble. The Moto 360 with Android Wear is the closest competition, but the Apple Watch outperforms in ease of use, notifications and convenience.
With a starting price of $349, the Apple Watch doesn't compete with high-end watches, but it is right up there with fashion watches that department stores sell for $250 to $500. Fashion watches from Michael Kors and Bulova may offer more styles and color combinations for the price. Even with those advantages the Apple Watch features deliver vastly more use for a watch and the Apple Watch build quality is very nice.
17 Things You Didn't Know the Apple Watch Could Do
Set Your Apple Watch Ahead 5-10 Minutes
If you are always running behind and you are used to setting clocks ahead so that you leave early enough to get there you'll love the Apple Watch.
There is a setting on the Watch that lets you set the Apple Watch time ahead up to 59 minutes fast. Most people will set the watch a few minutes early or 15 minutes early if they are always late.
Alarms and timers should stick to the real-time, but when you look at the time on your Apple Watch you will see the time you want, instead of the real-time.
Here's how to set your Apple Watch ahead so you're always on time.

As an Amazon Associate I earn from qualifying purchases.