7 Best Amazon Echo Alternatives with Alexa, Google Assistant and More
If you want a smart speaker and you aren't impressed with Amazon's offerings, buy one of the best Amazon Echo alternatives. They won't let you down.
Inspired by Amazon's offering, the best Amazon Echo alternatives all do what the Echo does. Each has a speaker inside, with processors and Wi-Fi support that they use to process your commands and gather information. They can tell you what's coming up on your calendar next and play your favorite radio stations. Adding new skills let them work with Hue lightbulbs and control Nest and Ecobee thermostats, for example.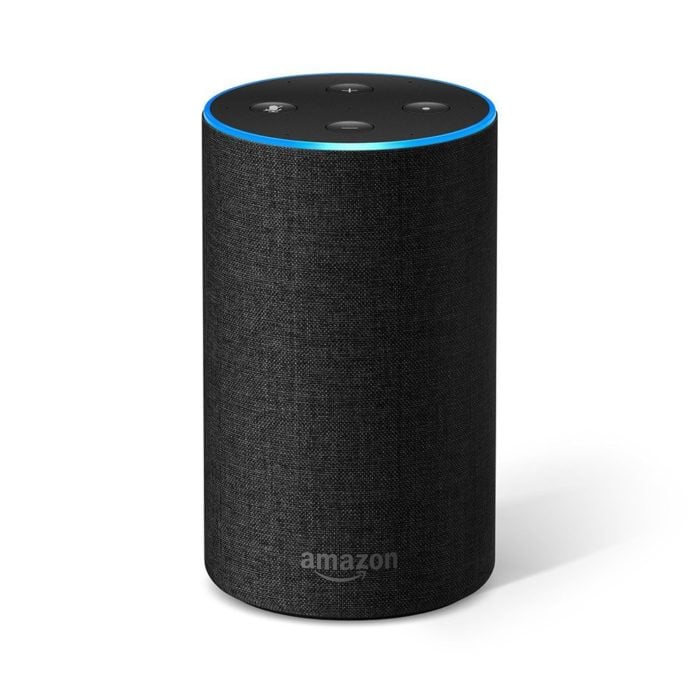 Read: What is Amazon Echo & What Can Alexa Do?
But, despite their similarities, the best Amazon Echo alternatives are all different in some way. Instead of Alexa, some come with Siri, Cortana or Google Assistant, making them a better fit for someone living in Microsoft, Apple or Google's ecosystem. These personal assistants have different strengths and weaknesses than Alexa. One of the best Echo alternatives are Bluetooth speakers that provide on-demand access to your songs when you're away from home. Other Amazon Echo alternatives deliver amazing sound quality. That's something even the latest Echo devices struggle with.
Here are the best Amazon Echo alternatives. If you don't want to buy Amazon's hardware, buy these instead.
Best Amazon Echo Alternatives
Harmon Kardon Invoke
Google Home
Lenovo Smart Assistant
Google Home Max
Sonos One
Ultimate Ears Megablast
Apple HomePod
Harmon Kardon Invoke - $99.99
The Harmon Kardon Invoke is a Microsoft-centric Echo alternative for people who use Cortana on their PC already.

A microphone array lets owners say a command from anywhere in the room. Anything that she can do on your Windows 10 laptop or tablet, she can do from the Invoke, like manage your calendar and place conference calls through Skype. In exchange for that productivity focus, you do lose the thousands of skills available to other personal assistants. There are only a few hundred Cortana Skills available.


Read: All the Amazing Things You Can Do with Microsoft Cortana


Whether you're playing music through Spotify or calling someone using Skype, 3 woofers, 3 tweeters and 2 radiators pump music from the Invoke's sides. Because these woofers are arranged in a circle, sound-quality is great wherever you stand.

The Microsoft Store sells the Harmon Kardon Invoke for $99.99. It only comes in silver or black.


Buy the Harmon Kardon Invoke from the Microsoft Store for $99.99

As an Amazon Associate I earn from qualifying purchases.