16 Best Apps for Anxious Flyers (2023)
Spotify or Apple Music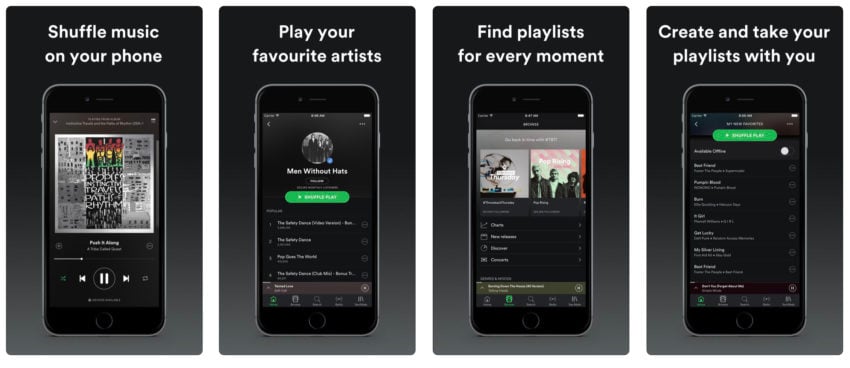 If you aren't a Spotify or Apple Music (which is available for Android) subscriber yet, we highly recommend looking into it. They could help you de-stress before a flight and help you feel at ease while you hurtle through the air.
Most of you are probably familiar with these music services, both of which allow you to stream music, compile playlists, and discover new artists for free or, if you want full access, for a monthly fee.
The two apps also let you download songs locally for use when you're without Wi-Fi on your flight. The only limit is the amount of storage you have on your phone. So if you have a 256GB+ iPhone, you can download soothing songs, distracting songs, or whatever you think might keep you at ease.
Personally I like listening to soothing music while I fly and having a pair of noise cancelling headphones like the Bose QC35's helps. I prefer to drown out the engine, but it also helps if you've got crying babies or other unruly passengers on board.
Having instant access to the music I want also helps my brain and body relax in an otherwise tense environment. I typically can't sleep on planes, but when I do fall asleep, it's usually because of the music pumping through the headphones.

As an Amazon Associate I earn from qualifying purchases.