20 Best Apps to Make Money in 2020
OfferUp & Mercari - Sell Your Stuff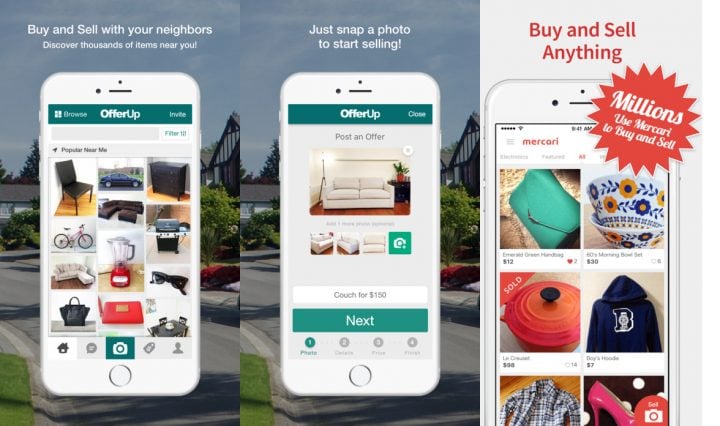 Downsize and sell stuff you don't need with OfferUp and Mercari. These apps let you sell locally and online and with low or no fees.
OfferUp allows you to sell your stuff locally with no fees upfront and no cut of the purchase price. OfferUp user, Vance Lile from Vancouver, Washington makes about $500 a month selling some of his merchandise from an antique shop using the OfferUp app.
Mercari is an app that helps you sell online, kind of like eBay without the listing fees. As a seller, you only pay 10% of the listing fee and the shipping costs.
We all have a drawer full of random items and a closet full of clothes that we no longer wear. Use an app like OfferUp for iPhone and Android or Mercari for iPhone and Android to make more money.

As an Amazon Associate I earn from qualifying purchases.