20 Best Apps to Make Money in 2020
Gig Walk - Get a Side Hustle from Your Phone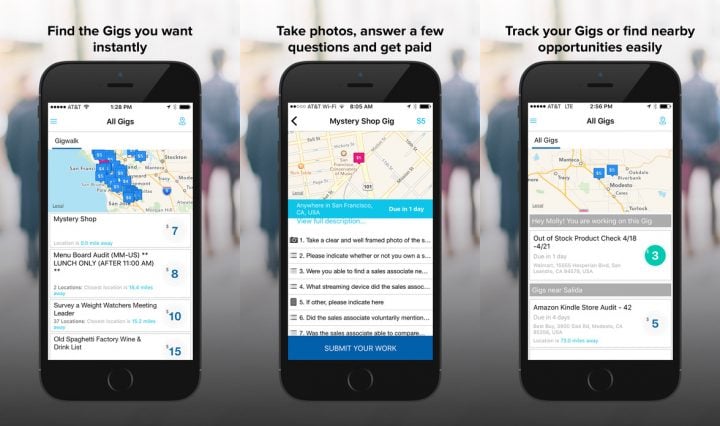 Gig Walk is an interesting money making app. You don't need to buy things to earn money with it. It can help you find a side-gig to make a little extra money or a full paycheck in some cases.
You can find Gigs near you that pay $3 to $100 and take from five minutes to a few hours of work. It's flexible employment that you can stack onto your existing job if you need to make money using your iPhone or Android to prepare for the holidays, pay down debt or simply afford that upgrade you really want.
"It's an easy way for you to make money.," says Dan C. from Miami Florida, explaining, "You already carry this high-tech device with you everywhere you go, so you might as well put it to work for you. Go ahead and join. You'll definitely be glad you did."
You are paid using PayPal when the job is finished and approved. Jobs are dependent on your location and you will likely need to leave your house.
Download Gigwalk on your iPhone or Android to make money today.

As an Amazon Associate I earn from qualifying purchases.